Mask Oakland Helps Protect Homeless Communities From Hazardous Air Quality
Resume
Hazardous air quality is choking the West Coast as fires continue to burn in Washington, Oregon and California. People are being asked to say indoors and close all windows.
In Oakland, California, where the homeless population has nearly doubled in size over the past few years, the city has opened clean air centers and volunteers are hitting the streets to provide free masks.
We talk with Adamma Izuegbunam, a volunteer from Mask Oakland.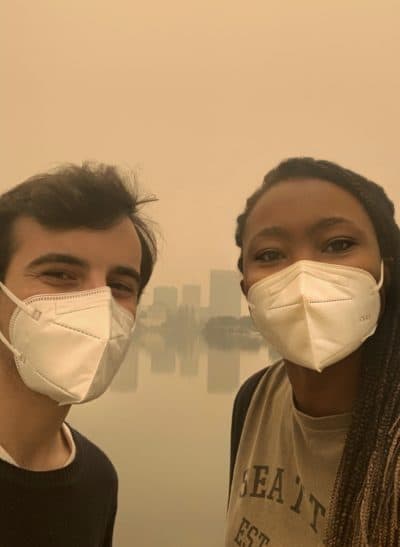 This segment aired on September 15, 2020.