Researchers Find Rare Bird With Both Male And Female Characteristics
Resume
Rose-breasted grosbeaks are not uncommon during fall migration in western Pennsylvania. But scientists at a research station were surprised to see a rare rose-breasted grosbeak at their bird banding station recently.
The bird was male on one side and female on the other. Kara Holsopple of The Allegheny Front reports.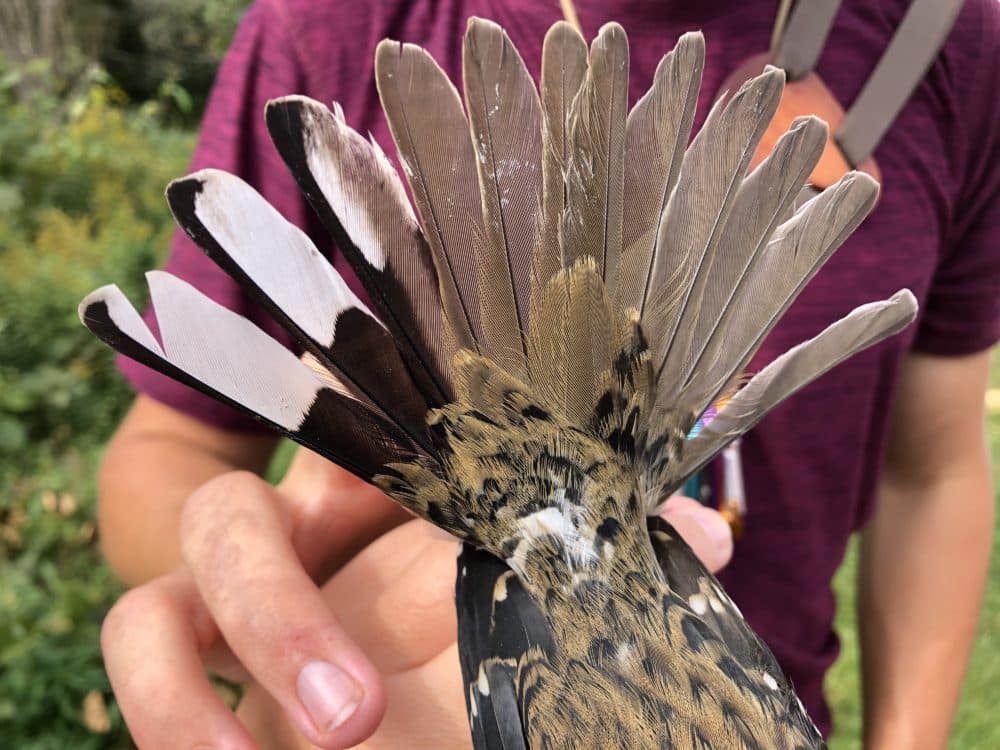 This segment aired on October 21, 2020.