Tell Us: What Does The US Flag Mean To You?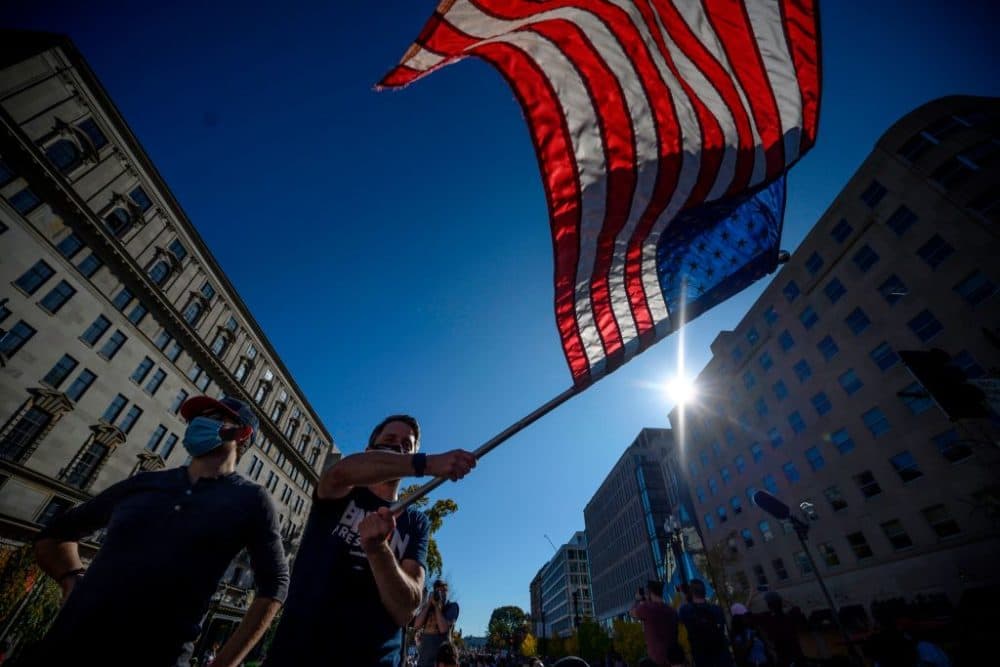 This article is more than 2 years old.
People across the country celebrated the Joe Biden and Kamala Harris win by taking to the streets and waving the U.S. flag.
Since the Vietnam War, and more recently 9/11 and President Trump's "Make America Great Again" rallies, the U.S. flag has become a contested political symbol.
Here & Now wants to know: Has the 2020 election changed your relationship with the U.S. flag? If so, how? And what does the flag mean to you?
Please fill out the form below, and if you would like, record your answers and upload it. A Here & Now producer may be in touch with you for a future segment.