Regina King Goes Behind The Camera For 'One Night in Miami'
08:04
Play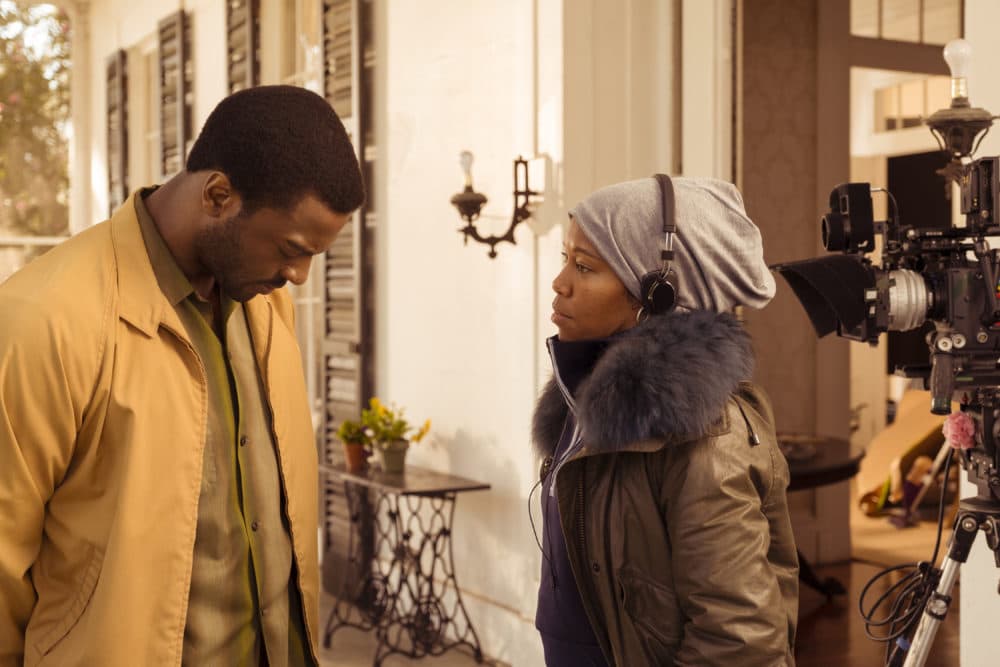 This article is more than 1 year old.
When actress Regina King won a Golden Globe back in 2019 for Best Supporting Actress in "If Beale Street Could Talk," she made an impassioned declaration and a promise to audiences.
For every project she would produce, King vowed to employ 50% women, and she challenged Hollywood and beyond to join her in reaching for this goal.
Two years later, King is one step closer to her declaration as an executive producer and director of the new feature film "One Night in Miami." While she didn't accomplish gender parity on this film, she says making it was "a magical experience."
"As far as achieving gender parity, that was a difficult task. It was a task that we were not able to accomplish, even though we were trying to accomplish it," she says. "But what we were able to accomplish is, and I can't say diversity parity, but we were able to put together a crew that was predominantly of color and that did not identify as cis white male."
"One Night in Miami" is based on play by Kemp Powers, who also wrote the film's screenplay, about the night that Malcolm X, Sam Cooke and Jim Brown gathered in Miami to celebrate the victory of Muhammad Ali, then Cassius Clay, over Sonny Liston in February 1964.
In the beginning of the film, Cooke, Brown and Clay are expecting to party — but Malcolm X has other plans. The four men argue about what it means to be Black and successful, and Malcolm X urges his friends to use their celebrity to help the community.
King says that conversation about social responsibility resonated with her as a Black artist because she has had that discussion with others —  and with herself.
"What does it look like to actually employ that social responsibility in some way and still remain true to our artistry? Every artist that I know that's Black has asked themselves that," she says. "And to hear it coming from the voices of four Black men that are iconic, for me, it just feels like it resonated stronger when I read Kemp's script because he really found a way to humanize those iconic men."
Storylines about Malcolm X and Cooke tend to focus on their tragic, untimely deaths. What drew King to this script was the opportunity to explore a different side of these men, she says.
"We don't get an opportunity usually to see [Malcolm X] smile, be loving and working things out, and to get to see Cassius so young in a space where he did possess some doubt," she says. "We so often see these men as if they didn't struggle with those types of emotions, and I think that that was overall what was attractive."
One of the most difficult parts of producing this film was casting actors to play real people — but it was also one of the most enjoyable aspects, King says.
"You know that you want people or actors who understand the goal is not to do impersonations," she says. "The goal is to do an exploration while embodying who these men are at their core. That was very clear when it came to every single one."
It was important to release "One Night in Miami" during this moment of racial reckoning, King says, and she hopes the film will stay relevant as the collective consciousness about the impact of racism builds.
"These conversations that are being had in this film are conversations that have been had since before any of us that are watching this film were born," she says. "So these conversations remain prescient within the Black community to the point of exhaustion, you know, and so it never felt like this film was not going to be a timely piece for us."
---
Emiko Tamagawa produced and edited this interview for broadcast with Todd Mundt. Samantha Raphelson adapted it for the web.
This segment aired on January 8, 2021.