Police Chief Wants A Permanent Fence Built Around The U.S. Capitol
Play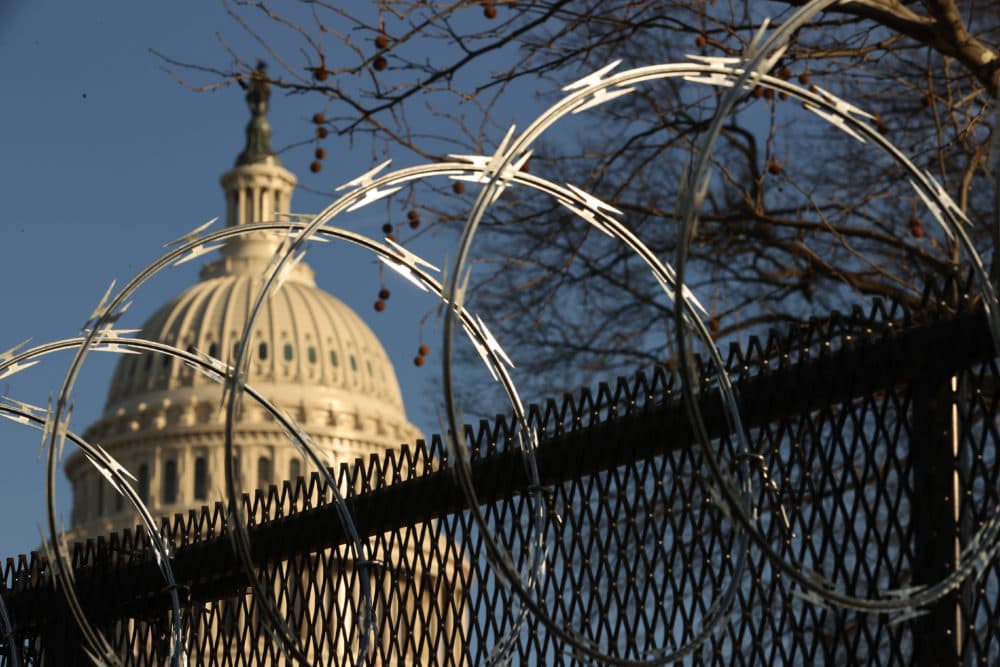 This article is more than 2 years old.
The acting chief of the U.S. Capitol Police is calling for a permanent fence to be constructed around the complex due to heightened security threats since the insurrection earlier this month.
Here & Now's Tonya Mosley speaks with NPR congressional correspondent Susan Davis for the latest on security at the U.S. Capitol.
This segment aired on January 29, 2021.