Catch Some Tunes — And Zzzs — At Lullaby Club On Clubhouse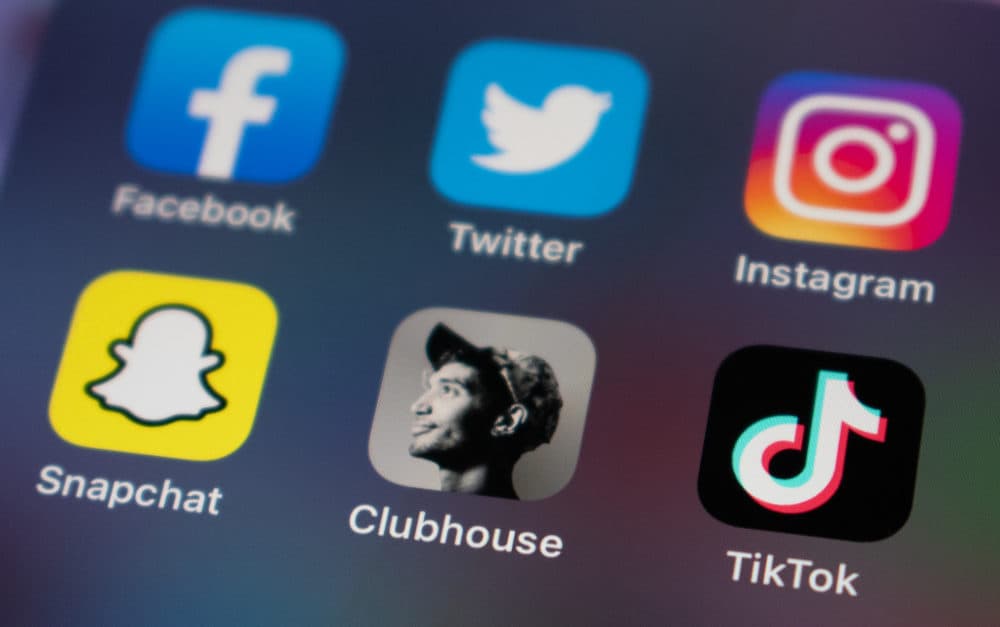 This article is more than 1 year old.
Late one night last September, singer-songwriter Axel Mansoor sporadically started playing raw, unrehearsed music on the live audio-only platform Clubhouse.
The decision to share his sound with a virtual room full of strangers sent the 28-year-old on a journey that landed his face on the icon for one of the most downloaded social media apps on the App Store. Now, Mansoor spends most nights hosting Lullaby Club, where musicians and poets help people fall asleep.
Listeners put on their pajamas by changing their profile photo and settle in to hear tunes, stories and softly whispered banter. Every night of the week from 9 to 11 p.m. PST, between 500 to 1,200 Clubhouse users listen as Mansoor and a lineup of featured performers sing them to sleep and graciously praise each other's sound.
Lullaby Club adopted a regular schedule when Mansoor connected with Aviva Mohilner in mid-January. A fan of ASMR and healing frequencies, Mohilner thought Clubhouse would be perfect as a space dedicated to helping people fall asleep. After starting rooms for ASMR and bedtime stories by herself, she reached out to Mansoor and the duo turned their shared vision into the nightly Lullaby Club.
"This is such an intimate, direct way to get a sense of how you can help with what people are experiencing, what they would want," Mohilner says. "We want to help people relax and feel comfortable and feel happiness and safety and love."
People need help falling asleep now more than ever during the pandemic. A survey of more than 2,000 people in Italy found 57% of respondents reported poor sleep quality during the crisis.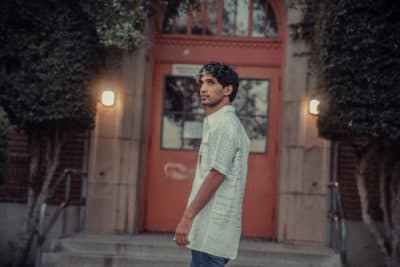 And it's not just the music that helps people doze off: People come to Lullaby Club for social connection during a time of isolation. Listeners often tell Mansoor that the club makes them feel connected to other people after a lonely, anxiety-ridden year in seclusion, he says.
"It's the people in the room. It's that social experience. Because if it was just the music, they could put an app on or just listen to a playlist by themselves," Mansoor says. "But there's something about being connected to other individuals sharing that same experience that gives them this warm, fuzzy feeling that helps them sleep."
Increased stress and anxiety are keeping many people awake during this isolated time, says sleep psychologist Michelle Drerup of the Cleveland Clinic.
On top of financial stress and fear of getting COVID-19, people miss seeing their family on holidays and regular activities such as working out at the gym. These changes in routine increase loneliness and social isolation, contributing to the recent surges in mental health issues, which can contribute to sleep issues, she says.
"Humans are a social species and we need that connection," she says. "When we don't have that proximity to others, that safety, that closeness, our brain and body can respond with a state of heightened arousal and alertness, which can lead to stress or insomnia."
Celinda Farías Appleby incorporates one hour of Lullaby Club into her nightly routine three to four times per week. The smooth, relaxing sound of Mansoor's voice helps her wind down at the end of the day, she says.
Since Portland, Oregon, locked down in March of last year, Farías Appleby's bedroom has doubled as her office and she's spent most of her time at home with her two 13-year-old sons. The talent acquisition director used to fall asleep easily anytime, anywhere until she found herself up at 3 or 4 a.m. during the pandemic, barely enough time to complete a sleep cycle before it's time to wake up.
She tried the apps Headspace and Calm, stretching and reading at night to no avail. But now, Lullaby Club helps her quiet her mind ahead of bedtime — a stressful time of day for a mother of two teens.
"I don't know any of these human beings. I don't follow them anywhere else on social media but I do feel like I've gotten to know them," she says. "I didn't even know it was a niche I needed filled."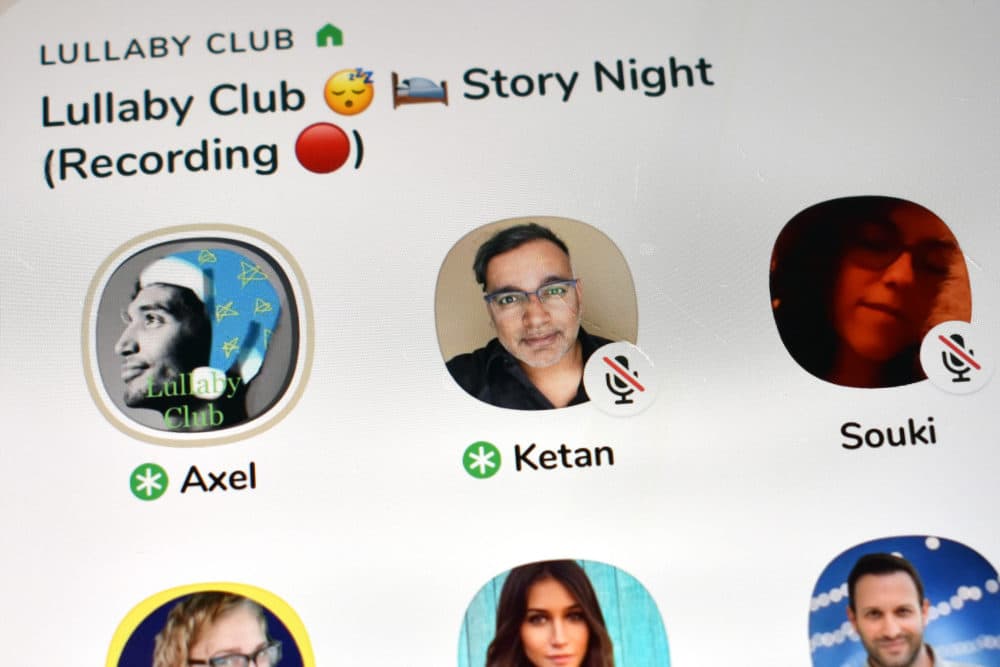 Lullaby Club is also catching the attention of some big names. Actor LaKeith Stanfield, singer-songwriter Charlie Puth and NPR podcast creator Guy Raz have spent time in the room, Mansoor says. He also heard that in a different room, celebrity blogger Perez Hilton told Lindsay Lohan about how Lullaby Club "shushed" Hilton for speaking too loudly.
But the role of Clubhouse and its many growing communities beyond the pandemic remains in question. As more people sign up for the app, Mansoor and Mohilner are focused on building an audience of folks looking for the intersection of music, sleep and connection online.
Lullaby Club gives a diverse group of musicians and storytellers a space to share art that's not commercially recognized, Mohilner says. The duo hopes to continue making opportunities for artists to share their work by providing comfort and sweet dreams.
"Instead of trying to convince people to buy our specific slice of pie, [we're] finding this way to create a much bigger pie," Mansoor says.
"And who doesn't like pie?" Mohilner adds.