What Does Mars Sound Like? Perseverance Rover Builds New Playlist
01:22
Play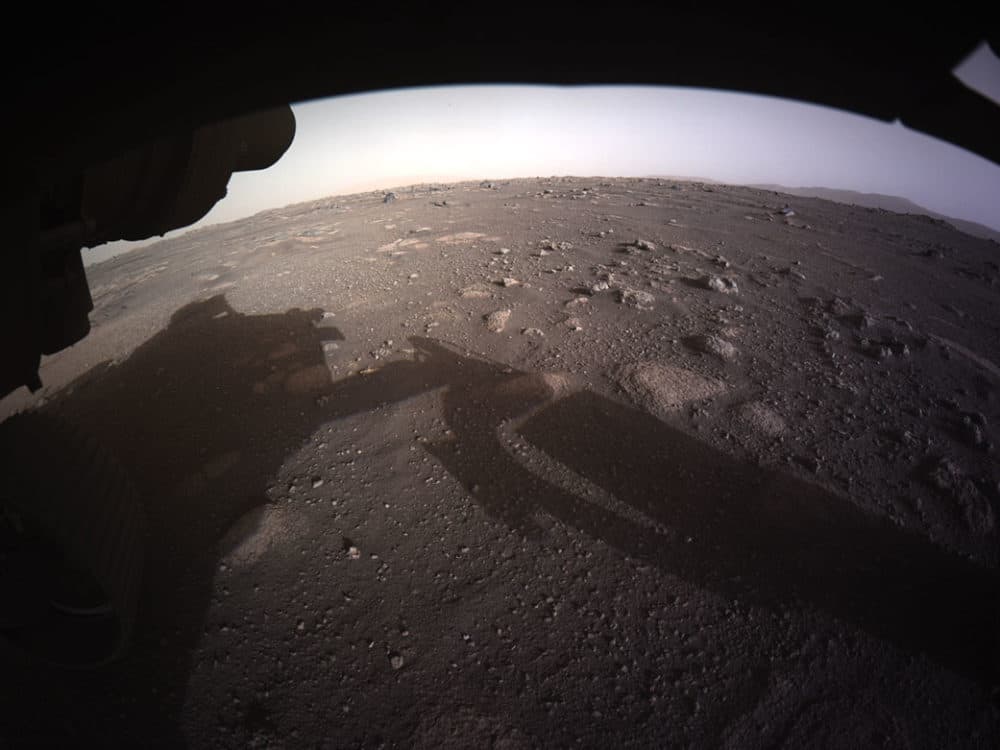 This article is more than 1 year old.
The Mars Rover is quickly building a top 10 list of Martian sounds. Last week it sent back some wind and laser zapping sound, and this week's selection includes the clanking wheels of the Rover and a so-far-unidentified scratching sound.
Perseverance landed on Mars' Jezero Crater on Feb. 18 and will be looking for signs of past life, in addition to collecting rocks that will come home to Earth later this decade.
This segment aired on March 19, 2021.