Fun summer reading suggestions for children 12 and under
06:11
Play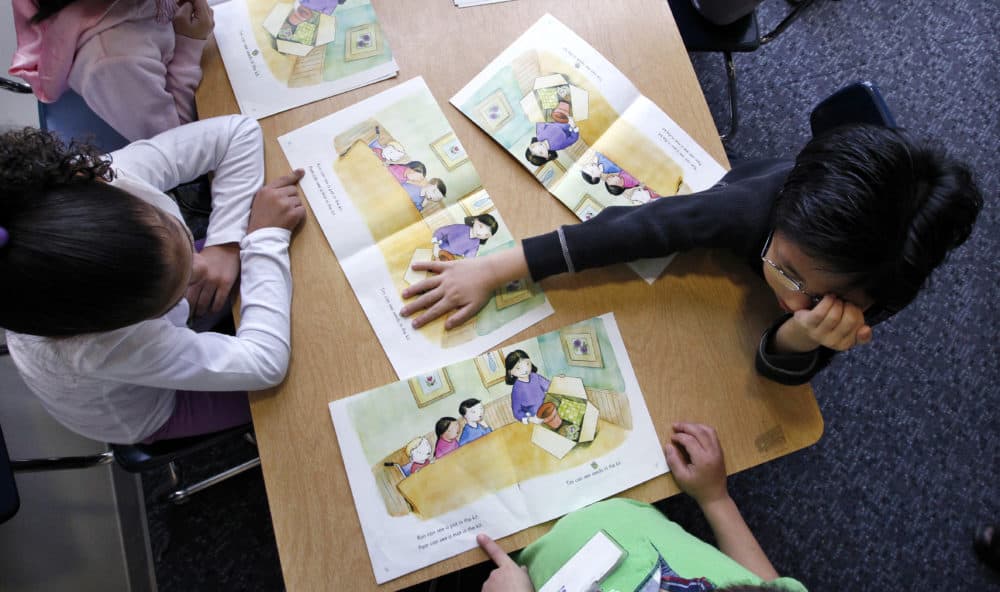 Here & Now's Robin Young speaks with Virginia Children's Book Festival executive director Juanita Giles about recommendations for books for kids 12 and under.
Book recommendations from Juanita Giles for children ages 12 and younger
Picture books
"Counting to Bananas: A Mostly Rhyming Fruit Book" by Carrie Tillotson, illustrated by Estrela Lourenço

What's better than a picture book that makes kids and parents both laugh? A counting book with a twist; bananas can't wait to make their entrance, but wait they must. And so do kids!
Upper and lower elementary
"Expedition Backyard: Exploring Nature from Country to City" by Rosemary Mosco and Binglin Hu

A nonfiction chapter book graphic novel about two best friends — a mole and vole — on their everyday expeditions to find beautiful plants, meet new animals and learn more about the world around them. Each day, Mole and Vole venture out into the world to see what they can find in their own backyard, and through their adventures, these two explorers get to know every part of their local environment. The story of these two best friends brings to life a nonfiction adventure of finding wonder in nature everywhere, no matter where you live. This book also includes fun activities for kids to do at home, including how to keep your own nature journal.
The second in Mian's Omar series, this highly-illustrated mystery will be devoured by any kid that reads it. When Omar decides to raise money to help his family's mosque get a new roof, his imagination goes wild when the money goes missing. Omar is determined to track down the thief, and hilarity ensues. Perfect to bridge the chapter book/graphic novel divide.
Middle grade
"Black Sand Beach #3: Have You Seen the Darkness?" by Richard Fairgray

This middle-grade graphic novel series about a haunted summer vacation is called a "boredom buster." Dash and the crew are on a mission to save their summer vacation home from competing evils. After reading Dash's journal from the previous summer — the summer he doesn't remember — the kids piece together that Dash's new ghost girl friends were really puppets of a darker evil that collects the identities of its victims.
This segment aired on July 6, 2022.