Bread & Puppet Theater is a 'low-flying, shoe-string endeavor' that mixes politics and kindness
Resume
Founded in 1963, the Bread & Puppet Theater is known for its radical politics and gigantic puppets. The troupe relies on social media to find places to perform and housing for the company. It's about to wrap up a national tour of its show "The Apocalypse Defiance Circus."
Jon Kalish reports.
Audio of self-milling cow performance in Venice, CA, courtesy of Ron Alcalay.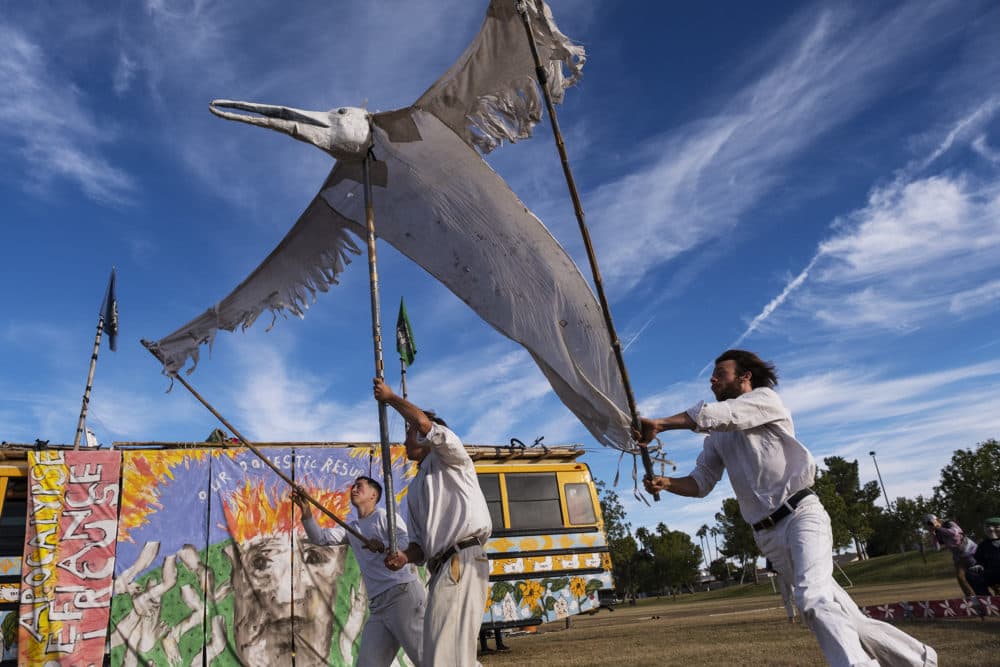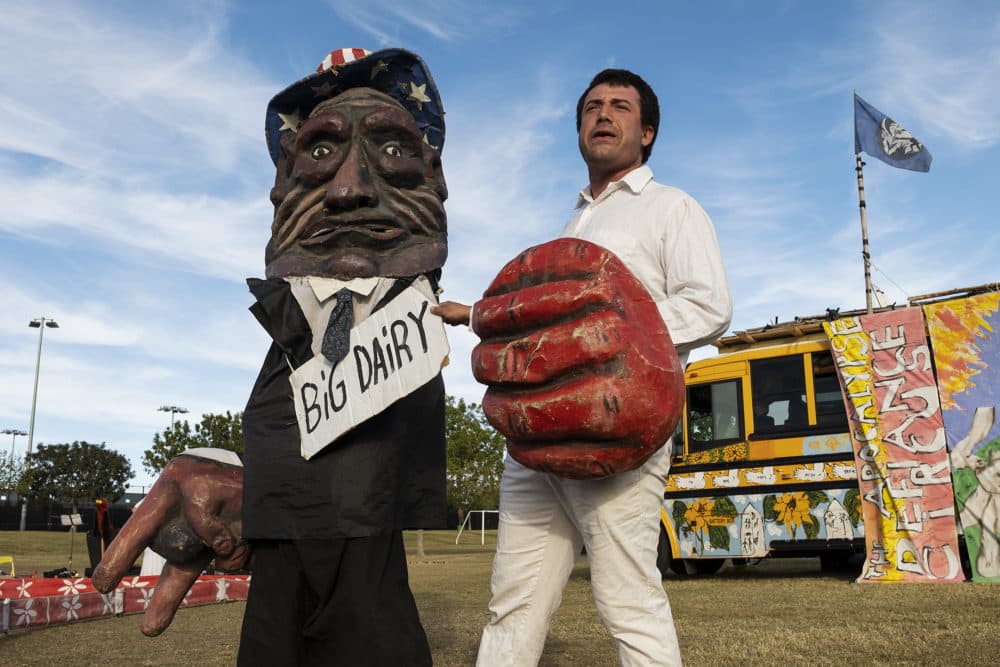 This segment aired on December 1, 2022.