'Life of Pi' stage adaptation features life-sized puppets and questions about nature of reality
Play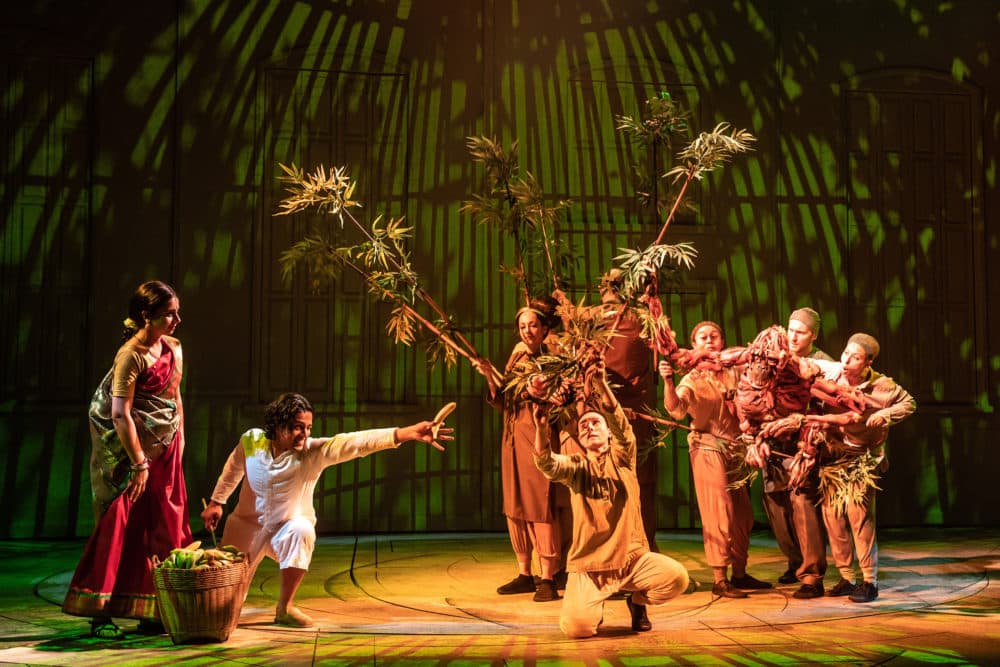 "Life of Pi" has had many lives. Born as a novel in 2003, it tells the story of an Indian teen whose family packs up its zoo animals in crates and sails off from Pondicherry, India, for a new life in Canada. The ship sinks, and Pi alone survives: adrift on a raft, with a very hungry, fully-grown Bengal tiger.
Part fantasy, part psychological thriller, "Life of Pi" also veers into theology, philosophy and our perceptions of reality. The novel was adapted into a movie in 2012, and now, it's on stage at the American Repertory Theatre in Cambridge, Massachusetts.

The animals, including zebras, a hyena, orangutans and of course the tiger, Richard Parker, are depicted using puppets, moving around the stage almost like a ballet, manipulated by a team of puppeteers. The show will be in Cambridge through January when it moves to Broadway.
Here & Now's Robin Young joined director Max Webster and actor Adi Dixit after a recent performance.
This segment aired on December 22, 2022.