D.C.'s 'Awesome Con': Where comics and cosplay meet NASA and the FBI
Resume
"Awesome Con" just celebrated its 10th year.
From humble origins, it's grown to become Washington D.C.'s largest all-purpose fan convention, with more than 61,000 attendees this past weekend.
But besides the celebrity panels, games and lavish exhibitor booths, you'll also find capital institutions: the National Science Foundation and NASA, along with recruiters for the military and the FBI.
In fact, FBI Jobs wasn't just any old display on the show floor — it was one of the event's main sponsors. FBI Jobs social media lead Velicia Darquenne had a specialized pitch for geeks:
"If you like to be the person who is going on all the side quests, helping all the people who won't say no to a challenge, you can do that in a career with the FBI."
Darquenne spoke to me just feet away from booths decked out with comics and fantasy art. Nearby, U.S. Marines encouraged attendees to compete on the pull-up bar, while the National Science Foundation hosted chemistry demonstrations on a small stage.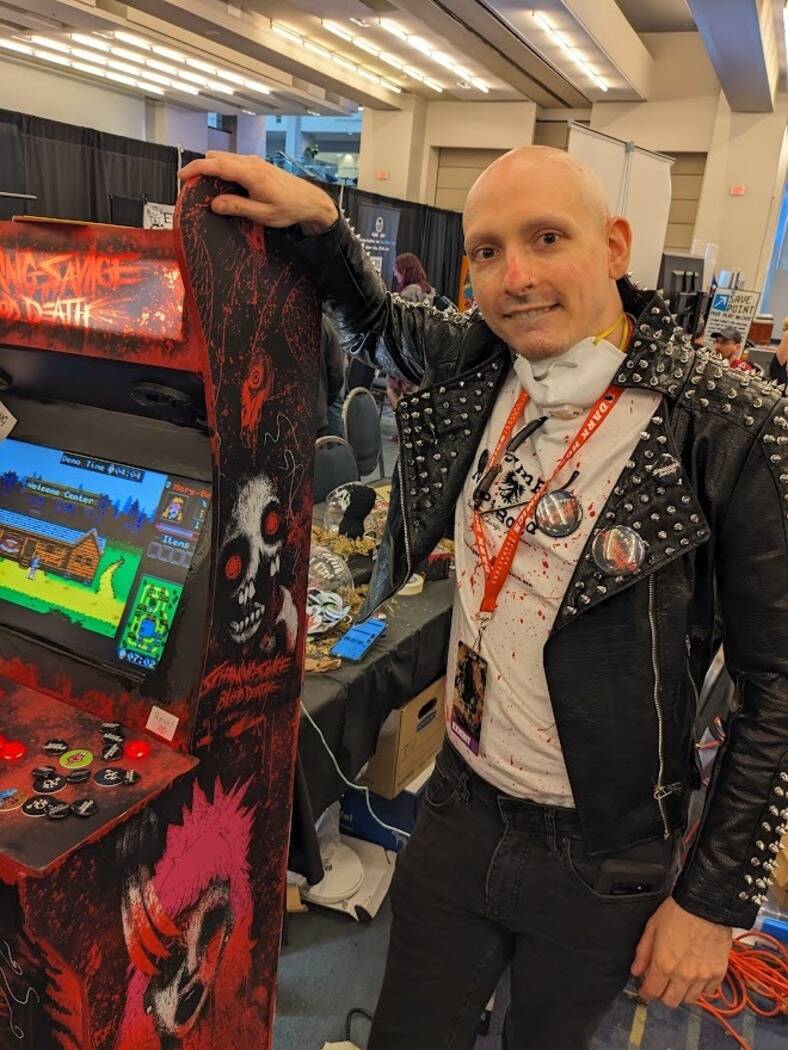 Games got their due as well, in a small arcade featuring a wide range of indies. One developer, James Interactive, brought an arcade cabinet loaded with their upcoming "Screaming Savage Blood Death," a pixelated survival horror adventure inspired by dark New Jersey lore and a notorious NES "Friday the 13th" title. James Interactive hopes to release the game by this October.
The neighboring "Squirrely Roo Rabbit" offered just about as extreme a contrast from "Screaming Savage Blood Death" as possible. Bright and cheery, it revolved around cute animal characters and colorful puzzles. Its developers sold plushies of the titular Rabbit in the hope that proceeds could finance further work on the game, which is only available as a demo.
Of course, it wouldn't be a fan convention without superb cosplay, which often stopped me in my tracks.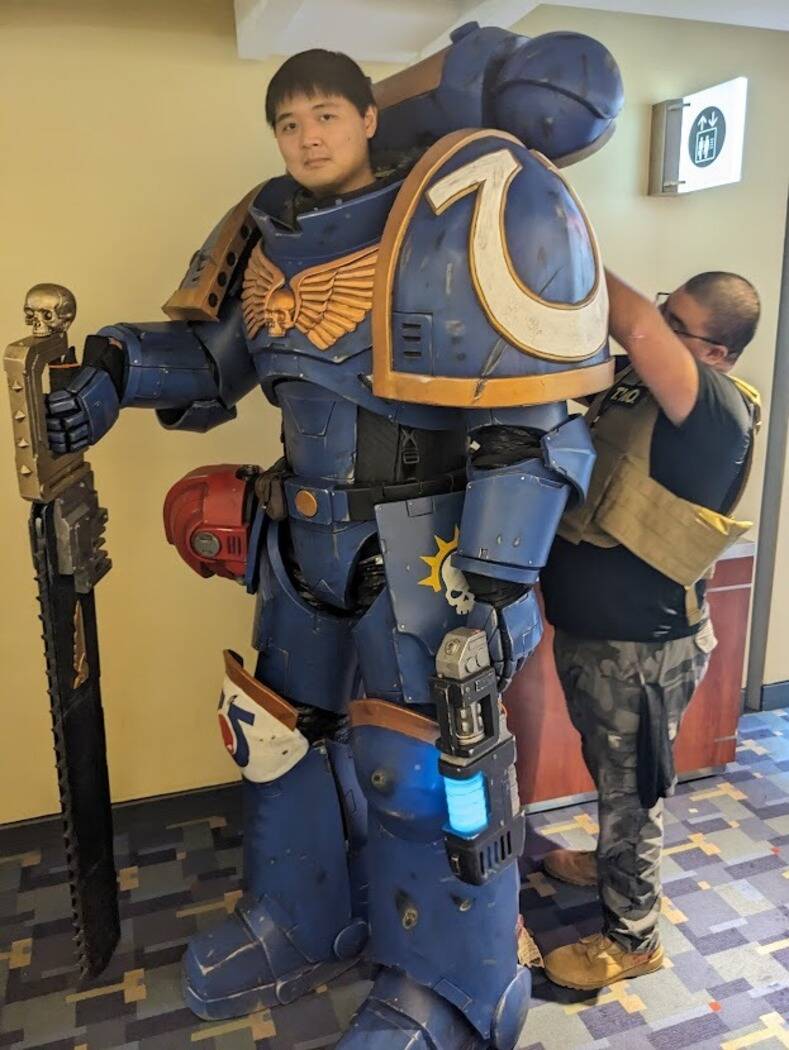 I particularly admired a family of Mario Kart racers (complete with vehicles strapped around their waists), a gender-bent Harley Quinn with a gorgeously-detailed hammer and a Skull Kid from "The Legend of Zelda: Majora's Mask," designed by Sandra Thomas, who works in Shakespeare Theatre Company's costume shop.
But cosplayer Jeremy Chang literally towered over the crowds in "Warhammer 40K" armor so huge it prevented him from taking the stairs. I found him waiting for a service elevator, looking visibly weary.
"I am on 14-inch drywall stilts," said Chang. "I'm about seven and a half feet in the air. I've got a giant backpack on me for ventilation and I'm very uncomfortable right now."
But when asked if it was all worth it, Chang replied immediately.
"Absolutely."
This segment aired on June 22, 2023.