This year's seniors have had a high school experience like no other.
By the time they graduate, they will have spent all four of their high school years in some stage of the pandemic, experiencing major changes in the way they learn and socialize. They're also facing culture wars that have entered their schools, rising school shootings and a job market being disrupted by AI.
Here & Now has gathered a group of students of different backgrounds across the country to follow throughout their senior year. We'll catch up with them during milestone moments and hear their thoughts on issues shaping the world as they move forward to adulthood.
Meet the Class of 2024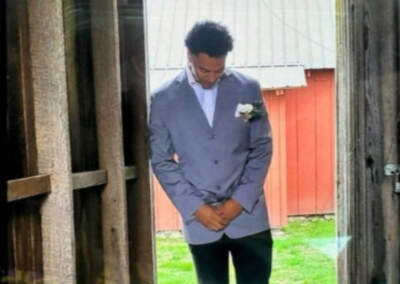 An'Davantae Bussey
An'Davantae is a senior at David H, Hickman High School in Columbia, Missouri.
He plays basketball and football. When he's not on the field, he's playing in the school band or performing in the theater department.
Sports, school work, and playing clarinet, guitar and saxophone keep him too busy for a part-time job, but he picks up side jobs now and then. An'Davantae is looking forward to graduation.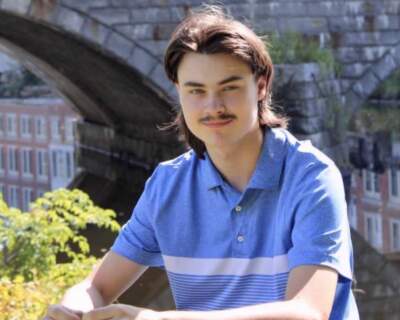 Alex Christopher
Alex is a senior at Milford High School and Applied Technology Center in Milford, New Hampshire.
He pitches and plays outfield on the school baseball team, and is a center on the basketball team. Alex works in a restaurant and is pursuing a career in the culinary or hospitality industries. His culinary class is his favorite.
He's looking forward to graduation and having the freedom to devote time to what he finds interesting.
Saniyah Lovings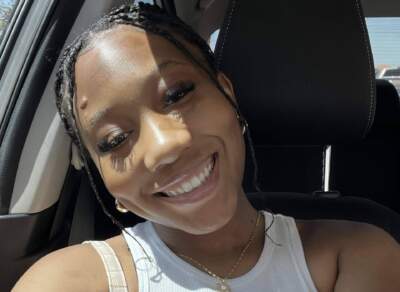 Saniyah is a senior at South Mountain High School in Phoenix, Arizona.
She played on the school basketball team from her freshman through junior year. She is interested in law and politics. Her favorite class is sociology.
When she's not in school, she works braiding hair. Saniyah is looking forward to going to prom and graduating.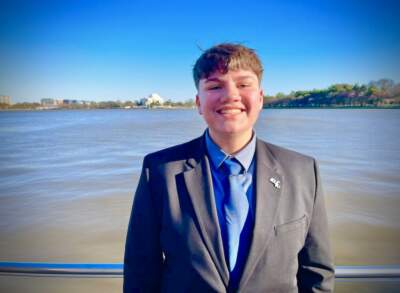 Jimmy Merino
Jimmy is a senior at Chelsea High School in Chelsea, Massachusetts.
He is the class president and a student representative on the Student Advisory Council for the Massachusetts Department of Elementary & Secondary Education. His favorite class is U.S. history, and he has run track and played on the high school volleyball team.
Jimmy is excited to spend his senior year with friends he has grown up with.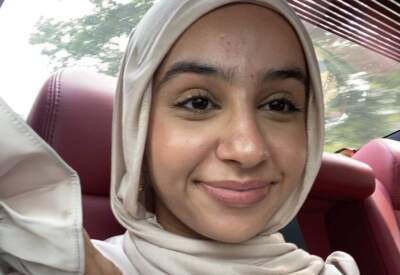 Leanne Nasser
Leanne is a senior at Fordson High School in Dearborn, Michigan.
She is the president of the school chapter of the National Honor Society and vice president of the Muslim Student Association. Her favorite class is biology, and she tutors on the side.
Leanne is looking forward to the senior barbecue and lock-in along with the graduation ceremony.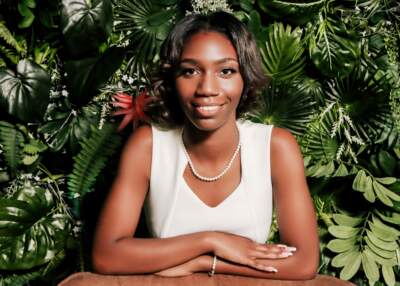 Paige Rowell
Paige is a senior at Westlake High School in South Fulton, Georgia.
She is a member of the National Honor Society, Technology Student Organization and manager for the basketball team. Her favorite class so far was African American studies. She enjoys drawing, painting and yoga.
Paige is looking forward to prom, the senior lock-in and other senior activities.
Aaron Ton
Aaron is a senior at Mariner High School in Lynnwood, Washington.
English is one of his favorite classes. He's the principal violist of the high school orchestra and captain for the cross-country, swim and track teams. He referees soccer games and likes to cook, watch sports and listen to music.
Aaron is going to try to spend as much time as he can with his friends during his final year of high school.