WBUR Installs New Antenna Expanding Reach To 400,000 Additional Listeners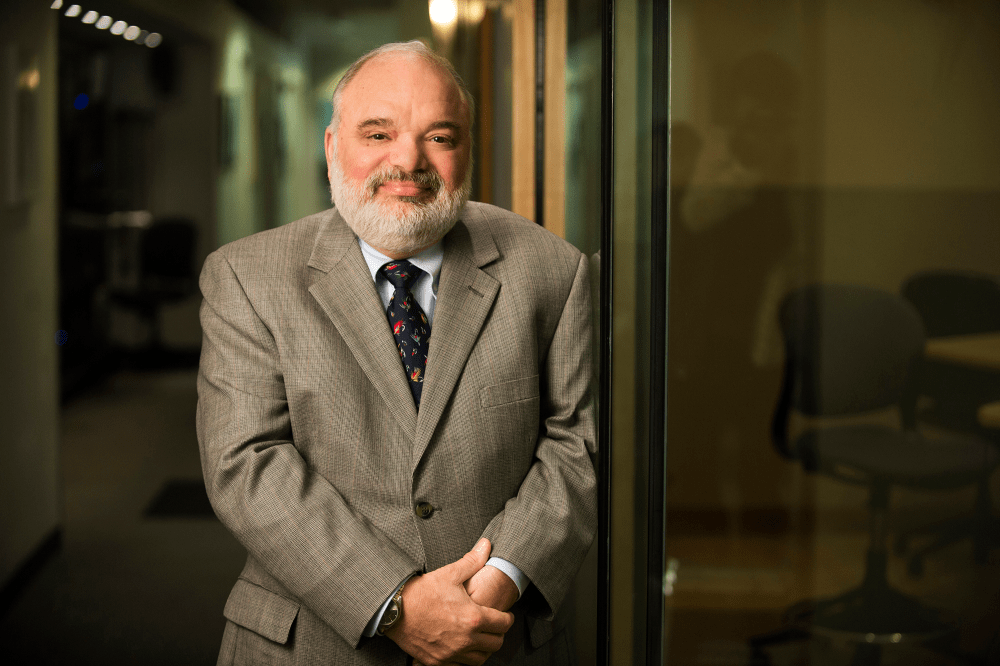 This article is more than 3 years old.
WBUR has installed a new antenna, expanding its radio reach by 400,000 listeners across eastern and central Massachusetts. The station with Boston's largest radio newsroom increased the height of its antenna by 175 feet – the equivalent of almost 16 stories – by relocating its primary 90.9 FM antenna from a tower in Newton, Massachusetts to a taller tower in the neighboring town of Needham.
"This has been a long time coming, and we're thrilled to have a stronger signal so WBUR is now reaching into more of Massachusetts, spanning Essex, Middlesex, Worcester, Suffolk, Bristol and Plymouth counties," said station manager Charlie Kravetz. "For context, the new antenna is at the height of 100-story building, and the John Hancock Tower is a 60-story building. This is a major milestone in our mission to serve the community."
The new, state-of-the-art panel antenna allows the station to more finely fill out its broadcast pattern throughout the region. The previous antenna in Newton, Mass. will serve as WBUR's back-up antenna and transmitter.
WBUR's Morning Edition Host Bob Oakes is a Dudley, Mass. resident who is among the happy new listeners noticing a difference. "For the first time, I can get WBUR in my driveway," said Oakes reflecting on what's known in public radio parlance as a 'driveway moment' — when you're listening in your car to a story and suddenly, find yourself at your destination such as home or work. But rather than turn off the radio, you stay in your car, compelled to listen to the end. "Every day, in the WBUR Newsroom we're working to create driveway moments, and give our audience the most compelling news and information possible, wherever and however they listen."
Oakes has been WBUR's Morning Edition anchor since 1992. He is one of the most well-known and respected journalists in New England, with a 40+ year career in radio broadcasting, including work at both WEEI and the CBS Radio Network before joining WBUR.