WBUR Announces Retirement Of 'Only A Game' Host Bill Littlefield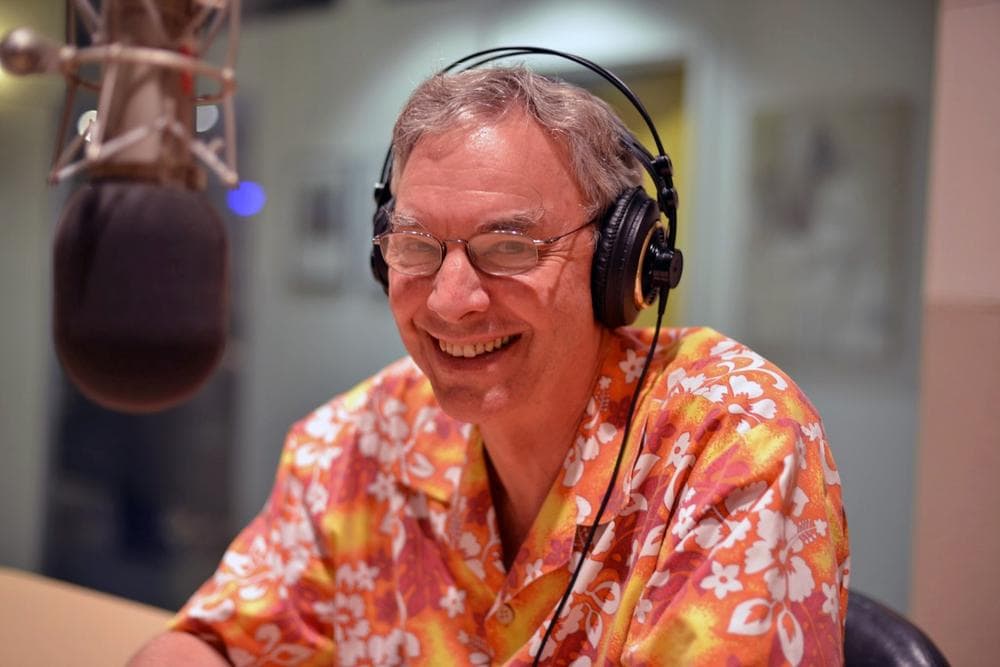 This article is more than 4 years old.
WBUR announced today that after 25 years of hosting public radio's only sports program, Only a Game, Bill Littlefield is hanging up his cleats.
Littlefield's final broadcast as host will be on July 28, 2018.
"After nearly 35 years in public radio and 25 years of hosting Only A Game, Bill has served as an invaluable player on WBUR's team," said WBUR general manager Charles Kravetz. "As the only national NPR sports show, Only A Game helped to establish WBUR early on as one of the leading stations in the country, and we are grateful to Bill for his role in that. His incredible wit and way with words managed to capture the hearts of millions of public radio listeners across the country for decades."
Story continues below
Subscribe to the podcast
Prior to hosting Only A Game, Littlefield wrote weekly commentary on NPR's Morning Edition beginning in 1984. He has authored numerous books including "Take Me Out," a collection of sports-and-games-related verse, and "Only A Game," a collection of radio commentaries and magazine articles. Littlefield graduated from Yale University and the Harvard Graduate School of Education. He taught English at Curry College for 39 years and served as writer-in-residence.
Only A Game, which launched in 1993 with Littlefield as host, today remains the only national NPR sports program. The show airs on more than 250 stations across the country, reaching more than 417,000 listeners each week. It is also the only nationally syndicated radio sports program based in Boston. The hour-long weekly program has transformed over the years from a program focused largely on sports related news of the week to a long form, narrative based program featuring unique people and stories within the world of sports.
Notable guests have included: NBA Hall of Famers Kareem Abdul-Jabbar and Phil Jackson; legendary baseball manager Tony La Russa, former Cy Young Award winner Dwight Gooden, and Boston Red Sox knuckleballer Tim Wakefield; Olympic gymnast Gabby Douglas; tennis greats Billie Jean King, Jimmy Connors, and Serena Williams; golfer Annika Sorenstam; and Pro Football Hall of Famers Larry Czonka and Carl Eller.
Littlefield recently shared a story he did about Zippy Chippy, a horse who holds the record for most races ever run — without ever winning, for a live audience in Boston. (It originated as part of a special "Sports Cliches Show" in 2013.) Other favorite segments during Bill's tenure as host include the Annual Super Bowl Haiku, in which listeners and Bill shared their best poems, and The Week in Sports review with analyst Charlie Pierce.
WBUR is currently conducting a nationwide search for a new host. For more information about the show, visit wbur.org/onlyagame.