Greta Thunberg, Climate Strike & More: Follow 'Covering Climate Now'
This article is more than 1 year old.
WBUR is one of more than 250 news organizations around the world that have committed to running a week's worth of climate coverage in the lead-up to the United Nations Climate Action Summit in New York on Sept. 23, 2019.
The "Covering Climate Now" initiative, launched by the Columbia Journalism Review and The Nation earlier this year, is a project aimed at encouraging news organizations across the US and abroad to raise their game when it comes to climate coverage. During the week of Sept. 15, these news outlets will emphasize climate stories and share with a combined audience of over a billion people worldwide.
Close the gap, we urged them, between the size of the story and the ambition of your efforts. Try it for a week, then report back on what you learned.
— 'A new beginning for climate reporting,' Columbia Journalism Review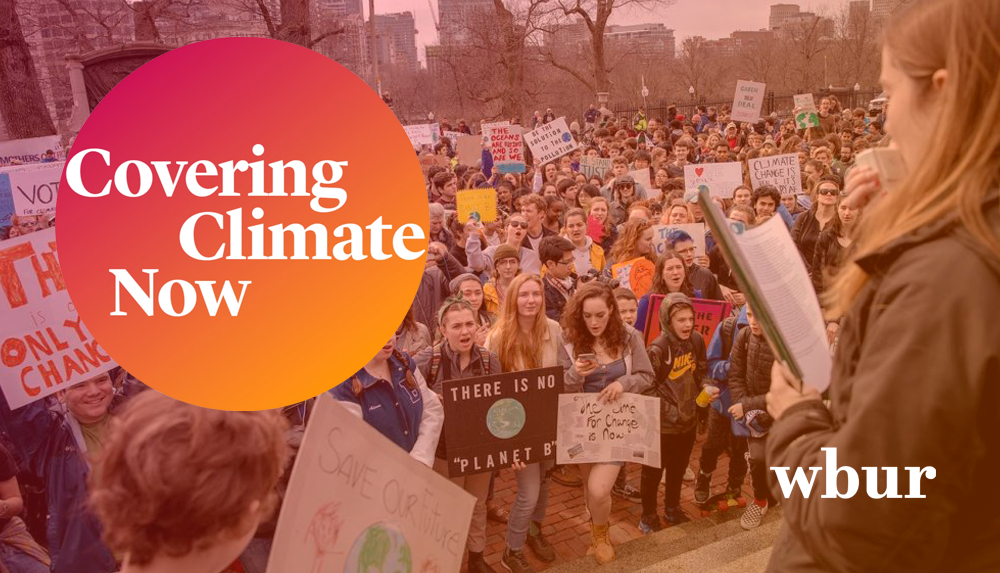 As part of the initiative, WBUR is participating station-wide with the hashtag #CoveringClimateNow — stories are pouring in from Earthwhile, Here & Now, Radio Boston and On Point. 
Read the latest climate coverage from WBUR here.