WBUR's Deborah Becker Featured On Netflix's 'How To Fix A Drug Scandal'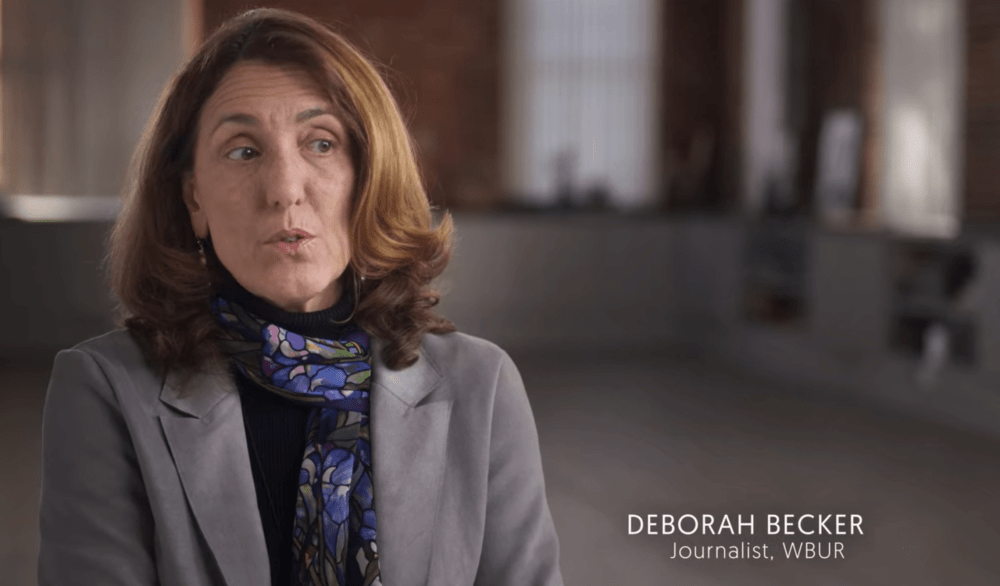 Deborah Becker's reporting—along with the WBUR team that produced the special project 'Bad Chemistry: Annie Dookhan And The Massachusetts Drug Lab Crisis"—helped inform the new Netflix docuseries 'How To Fix A Drug Scandal'. Becker is featured and contributed to this docuseries; check out the trailer here:
About the WBUR 'Bad Chemistry' project (May 2013):
In August 2012, a laboratory in the Boston neighborhood of Jamaica Plain was closed by the state of Massachusetts. Initial reports simply stated the shutdown was because a chemist working in the lab failed to follow testing protocols.
In the months that followed, state officials alleged that the chemist — Annie Dookhan — had not just mishandled criminal evidence but had falsified drug results by deliberately tainting and mixing evidence, and had also engaged in improper relationships with prosecutors.
As of early Spring 2013, we know that as many as 34,000 criminal cases in Massachusetts have ties to the Jamaica Plain drug lab. At least 286 people incarcerated have been released. People have been fired. Entirely new special court systems have been created to handle the meticulous task of matching the allegedly fraudulent tests to nine years worth of criminal cases.
At WBUR, we knew that this was a story we needed to pursue. We also wanted to report it in a way that would not just follow the latest twists and turns of Dookhan's criminal trial, but would illuminate how one chemist could spark a chain reaction that stretched to all corners of the criminal justice system.
In the words of Norfolk County District Attorney Michael Morrissey: "I don't think anyone ever perceived that one person was capable of causing this much chaos."
To really understand the story, we knew we'd need to start with beat reporting. Over many months, WBUR reporter Deb Becker and WBUR's Open Court reporter, Joe Spurr, spoke to many sources to begin putting the puzzle together. Watch the video interviews here.
WBUR also teamed up with Chris Amico, the developer behind Washington, D.C.'s Homicide Watch, who analyzed and visualized the thousands of datasets WBUR was able to obtain.
WBUR obtained records of 58,070 drug tests performed by Dookhan, and we plan to publish this data along with analysis as this story continues to develop. We're also working with attorneys and investigators from around the state, all of whom are trying to understand the full story.
This is the same data that the state is using to investigate court cases. Our goal here is to not just "dump" the data, but to use it to explain what was happening in the drug lab and the justice system as a whole.
We also expect this data might raise as many questions as it answers, and the hope is that you can help us ask the right questions and follow the right threads.
You can view more from the WBUR series here.