WBUR Adds 'The Daily' From The New York Times To Its Weekday Programming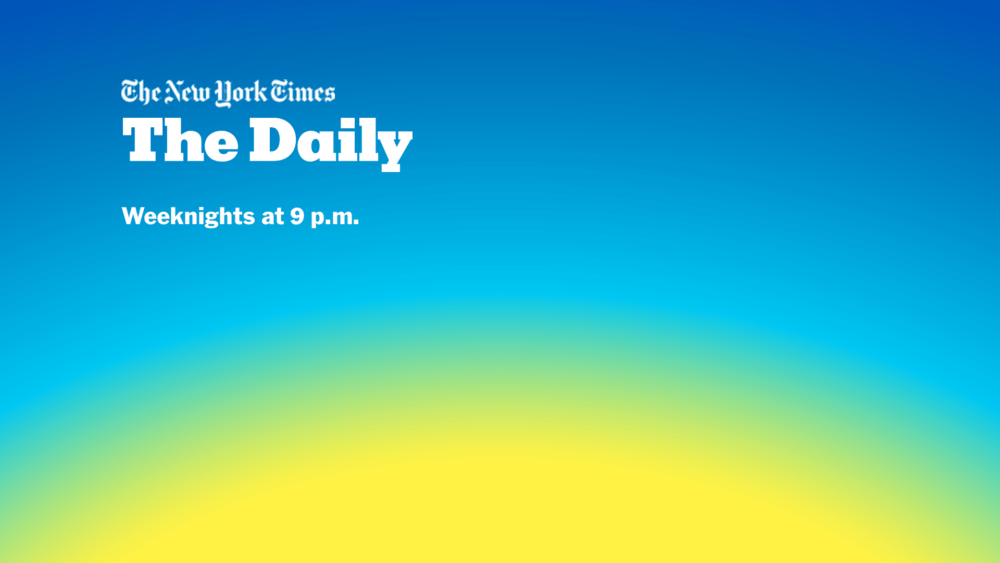 This article is more than 1 year old.
WBUR announces the addition of The New York Times' The Daily to its weekday roster of news programming. The edition of the popular podcast hosted by Michael Barbaro will debut Monday, May 11 on WBUR airing weeknights at 9 p.m. It will be followed by Marketplace at 9:30 p.m.
"Audiences are hungry for meaningful news that helps bring more understanding and clarity to our lives, especially during the pandemic," said Sam Fleming, Managing Director of News and Programming, WBUR.
The Daily's in-depth style of reporting complements WBUR's own work with shows such as On Point and Here & Now. We hope our audience will enjoy this new program that's already been a huge hit with podcast listeners.

Sam Fleming
Produced by The New York Times and distributed by American Public Media, The Daily goes deep on one story each weekday, offering listeners a 30-minute, textured portrait of the characters and human stakes driving the important news issues of the day.
Listen to The Daily's behind-the-scenes audiogram:
The Daily draws on the unrivaled quality and expertise of The New York Times's global footprint of more than 1,700 journalists. The podcast has found massive success, becoming the most-downloaded new show in 2017 on Apple Podcasts and winning DuPont-Columbia University Award for audio excellence. In 2019, The Daily surpassed one billion downloads. The radio edition gives public radio listeners a deep analysis of one or two of the day's top news stories.
Before hosting The Daily, Barbaro was a national political correspondent for the New York Times and host of The Run-up, a political podcast that chronicled the 2016 election. Previously, he covered New York's City Hall and the U.S. retail industry. He joined the New York Times in 2005 from The Washington Post, where he began in 2002 as a reporter covering the biotechnology industry. Barbaro graduated from Yale in 2002 with a bachelor's degree in history.
Barbaro and current executive producer and former WBUR producer, Lisa Tobin, will virtually attend The WBUR Gathering on May 11. Theo Balcomb also serves as executive producer on The Daily.