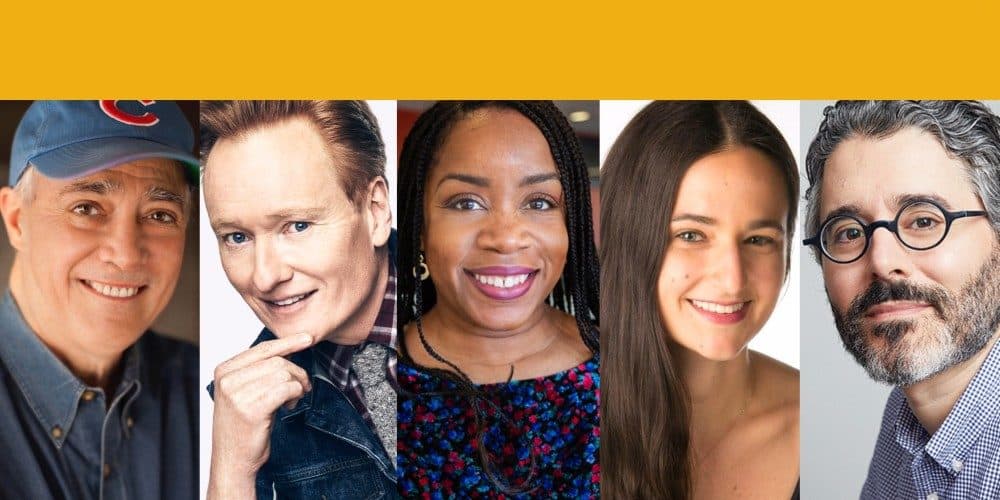 Time & Date
Monday, May 11, 2020, 6:00 pm
Event Location
WBUR Virtual EventOpen in Google Maps
On May 11, 2020, around 450 people joined us for The 2020 WBUR Gathering: A Night In Together. This event represents the transformation of the station's annual premier fundraising gala. We're grateful to our community for pivoting during this time and joining us to recognize the importance of independent public journalism.
Please enjoy the evening's programming, which includes interviews with:
Michael Barbaro and Lisa Tobin, host and executive producer of The New York Times podcast "The Daily," in conversation with WBUR senior news correspondent Kimberly Atkins.
Conan O'Brien, host of Conan on TBS and the "Conan O'Brien Needs A Friend" podcast, in conversation with NPR Weekend Edition host Scott Simon.
WBUR's journalism is made possible by you, our listeners and viewers! If you'd like to support this work you can make a gift here.