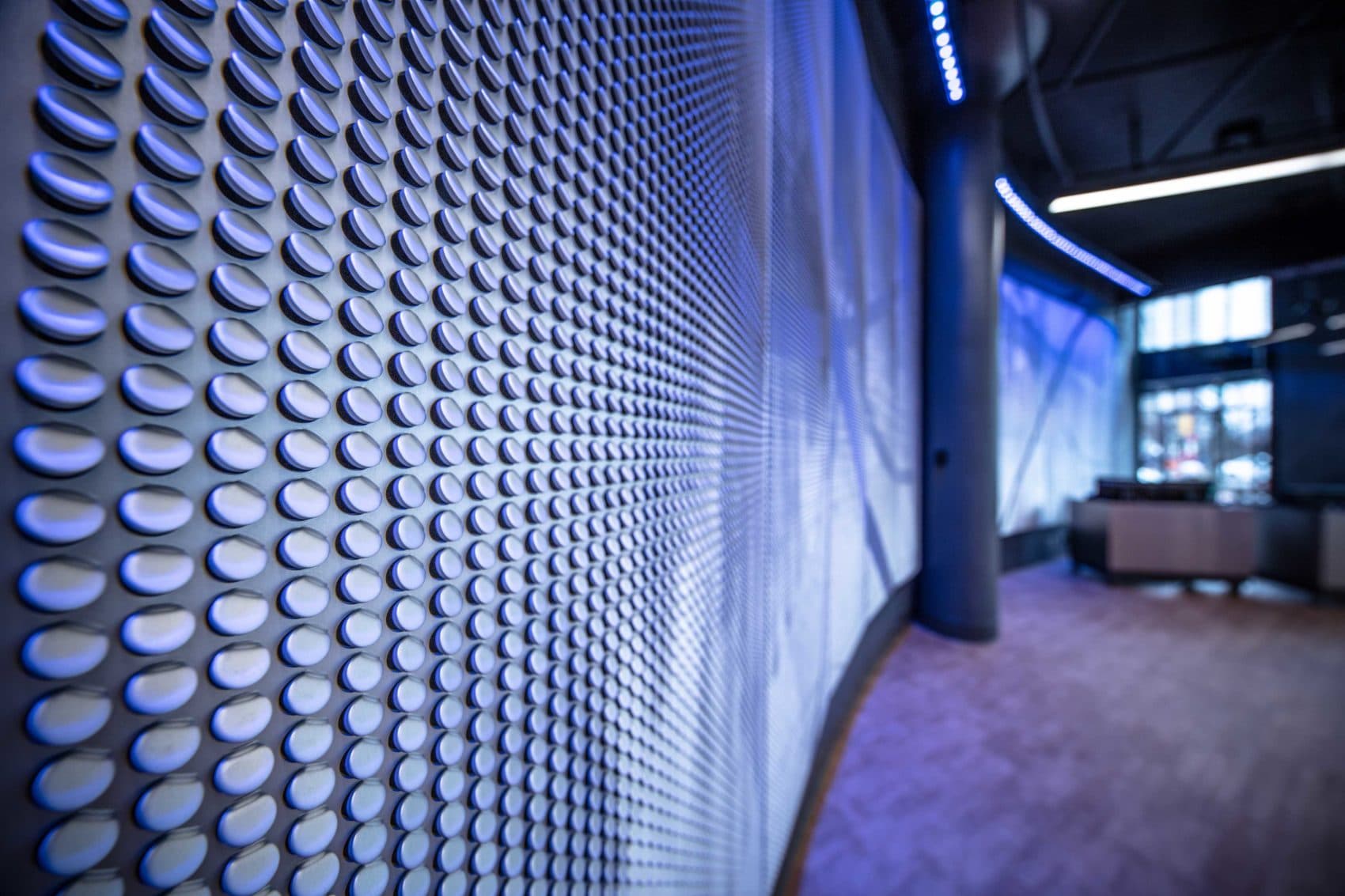 Venue Policies And Guidelines
Health and Safety
Starting Monday, March 14 patrons no longer need to provide proof of vaccination or wear masks to attend CitySpace events.
Masking is strongly encouraged for those who are not vaccinated, including those under the age of 5 years, individuals who have a weakened immune system, or those at increased risk for severe disease because of age or an underlying medical condition. It is also strongly encouraged for those living with someone who has a weakened immune system or is at increased risk for severe disease.
If you are experiencing any COVID-19 symptoms or have been in contact with anyone who has been exposed to or tested positive for COVID-19, please do not visit CitySpace. Most events will be offered as hybrid experiences with the ability to stream online or attend in person. Please consider purchasing a virtual ticket if you are not feeling well or are not ready to return to CitySpace yet.
Our policies are subject to change as the pandemic evolves. We will continue to monitor guidelines from the CDC, local and state health authorities and Boston University.
Tickets
We encourage everyone to purchase tickets in advance on our website. Full payment is required for all orders. We accept American Express, Discover, MasterCard and Visa.
There are no refunds unless we cancel an event. In the case of a postponed or rescheduled event, we are not required to offer refunds if the event is rescheduled within 12 months of the original date. No cash refunds.
Programs, prices and dates are subject to change. Our ticket prices are typically significantly lower than the industry average, and we charge a nominal fee to cover a portion of our expenses. Assistance may be available for those who need financial support by contacting events@wbur.org.
Box office
The box office opens 30 minutes to one hour before events (please check our event listings to find out when doors open for an event) and closes approximately 15 minutes after events begin. We are only able to accommodate purchases for same day shows and cannot guarantee staff will be able to assist with the purchase of future events. The box office only accepts credit card.
Sold out shows
We can't guarantee tickets will be available in person for shows that are sold out. We always recommend buying tickets in advance to guarantee your spot. Most of our events are archived for on-demand viewing. Visit CitySpace's Watch page to check out past events.
Waitlist
For sold-out shows, we do not offer a waitlist. However, there is a possibility of walk-up tickets if you're willing to take a chance on the night of the show. To be considered for walk-up tickets, please arrive when the box office opens the night of the show and give your name to the staff. If any advance ticketholders do not show up and we have available seats we will sell you a ticket. The box office accepts credit cards only. We can't guarantee the availability of walk-up tickets on the night of sold-out shows.
Our younger fans
Not all performances are appropriate for children. Feel free to email us at events@wbur.org to ask more specific questions about the nature of the performance or performers.
Most of our shows involve recordings that will be livestreamed. Regardless of age, any attendee who disturbs an event may be asked to step out of the event space.
What time do doors open?
Lobby doors open 30 minutes to one hour before events at CitySpace. Please check our event listings to find out what time doors will open for an event.
Concessions
If available, our bar opens an hour prior to the event start time and serve snacks, beer, wine, water and soft drinks.
Accessibility
CitySpace is an accessible venue from street level to the theater, the lobby and the restrooms. For patrons with wheelchairs, walkers or other walking aids, please contact us in advance and we will reserve an accessible space near the aisle for you plus one guest. We currently offer assisted listening devices for patrons who require hearing assistance or we can reserve seats close to the stage for patrons with hearing aids. Please contact us at events@wbur.org to let us know how we can best assist you and our staff will be happy to help.