CitySpace Productions is WBUR's In-House Creative Studio

CitySpace Productions delivers smart, sophisticated experiences with brand partners seeking to expand impact and reach through custom audio, events, digital solutions, and more.
Guided by WBUR's public media mission to create exceptional and accessible stories for all, we're experts on building content that connects – and resonates — and our team can help craft and share your story.
Jump to:
Working with CitySpace Productions
Everything we do ties back to our goal to serve our community with enriching experiences that foster understanding – both through our newsroom and through our partnerships.
We bring this objective to every collaboration and we work together to analyze how to communicate your message best to achieve your desired impact. This purpose-driven approach delivers powerful results that stand apart from traditional marketing.
These tailor-made solutions for your brand:
Showcase your expertise
Build authentic connections
Offer meaningful opportunities to engage deeply with valuable audiences
Extend your brand's reach while staying ahead in the modern media landscape
As Boston's preeminent public media organization, we're actively looking for like-minded partners committed to creative storytelling, amplifying issues that matter, and first class experiences.
Email CSP@wbur.org to learn more.
CitySpace Productions offers comprehensive services in two key areas: Custom audio and podcast production and full-service events hosted at our gorgeous, high-tech Boston venue, CitySpace.
Custom Podcasts & Bespoke On Demand Audio
Have you ever looked into starting a podcast, then gotten discouraged by all of the logistics involved? We can help!
WBUR is best known as an exceptional audio brand, reaching millions of listeners across the country each week through our award-winning podcasts and national and local radio programming.
With our intel and state-of-the-art resources, we'll help you create a podcast that resonates, inspires, and leaves a lasting impact.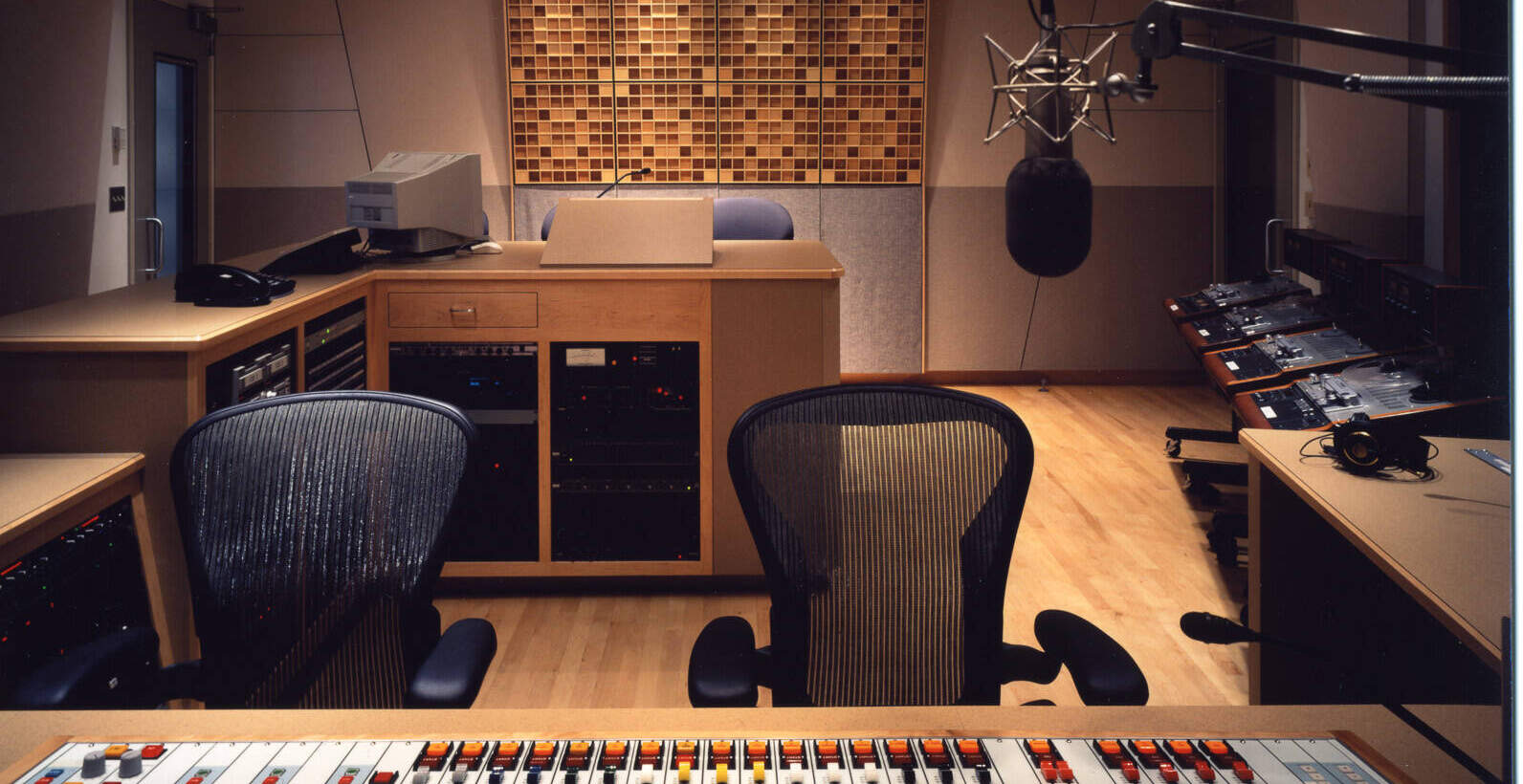 Whether you're looking to create a captivating interview podcast or an immersive narrative show, our end-to-end production services can be tailored to your needs and budget.
Our team's services include: visioning, studio build out, research and reporting, editing, distribution, and audience development.
Learn more about our podcast production services! Email CSP@wbur.org.
Custom Events at CitySpace
For the perfect spot to host your next event, discover CitySpace, WBUR's gorgeous state-of-the-art venue on Commonwealth Avenue in Boston. Opened in 2019, the space offers top of the line technology capabilities with a staff to match to create unforgettable occasions.
While available to rent, our team also offers custom event planning and marketing solutions for partners, creating anything from intimate celebratory dinners to large multi-day summits focusing on community engagement to professional board meetings to music and dance festivals.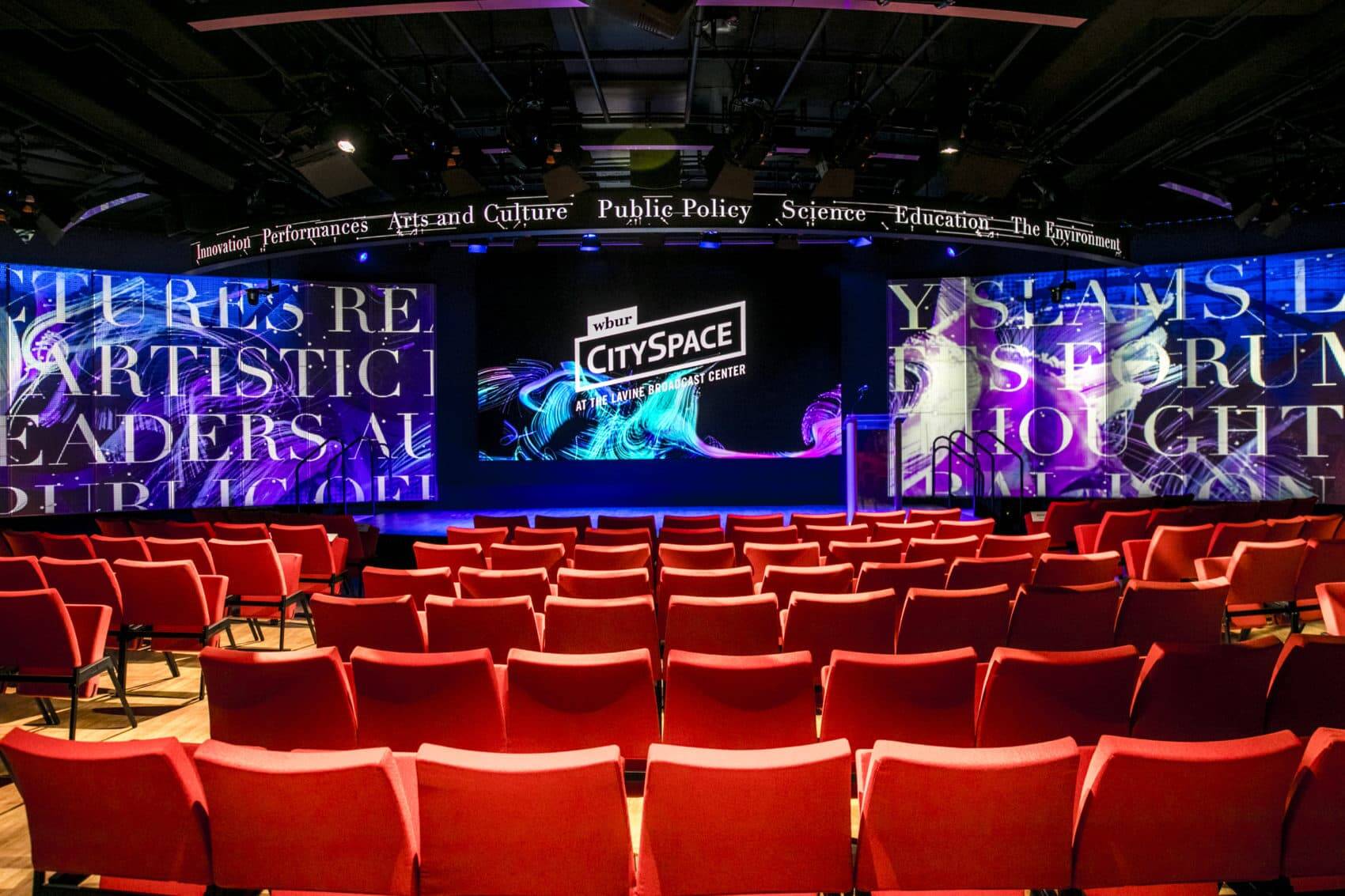 The space can be transformed from a 250-seat theater, to a gala style setup featuring round tables, to a concert hall, to a recording studio, and more.
Planning services include: Speaker/talent procurement, catering and staffing, furniture and decor, layout and timeline, creative asset design, guest communication, and beyond.
The in-house tech team is available to lend their expertise in lighting, sound design, livestream, video recording and editing, and interactive elements.
Learn more about our event production services! Email CSP@wbur.org.