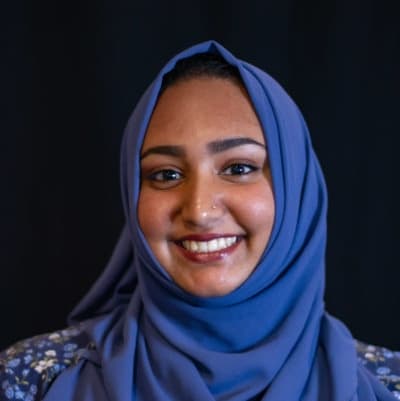 Hafsa Quraishi
Associate Producer, Here & Now
Hafsa Quraishi is an associate producer for Here & Now. Previously, she was Morning Edition's field producer and the inaugural Newsroom Fellow.
A Florida native, Hafsa joined WBUR directly after receiving her masters degree in journalism from the Craig Newmark Graduate School of Journalism in NYC. She specializes in creating multimedia stories across platforms, combining data and interactive elements to tell a thoughtful story. Hafsa enjoys uplifting community stories around issues related to mental health, business and identity.
Hafsa's dedication to public media deepened as she worked at NPR, as well as member stations WUSF in Tampa and KMUW in Wichita.