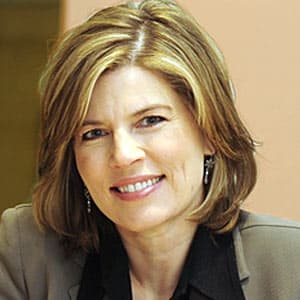 Jane Clayson
Guest Host, Here & Now
Jane Clayson is an American broadcast journalist who has covered national and international news for both CBS News and ABC News.  From 1999 to 2004, Jane co-anchored "The Early Show" on CBS with Bryant Gumbel and was a correspondent for the CBS News magazine program "48 Hours" and the investigative series "Eye on America" for the "CBS Evening News."
On September 11, 2001, she was on the air live and covered the terrorist attacks on the World Trade Center in New York City and the Pentagon in Washington, D.C. In the days and weeks that followed, she co-anchored continuous coverage on "The Early Show" and co-anchored live coverage with Dan Rather as the CBS News team reported all aspects of the story from across America and around the world.
In addition to interviewing world leaders, authors, thinkers and scientists, Jane had a front-row seat to American culture, interviewing stars from Broadway and Hollywood, like George Clooney, Tom Hanks, Julie Andrews and Steven Spielberg.
She covered the Kennedy Center Honors, interviewing, among others, actor Sean Connery, Stevie Wonder and one of America's legendary dancers, Judith Jamison. She has presented awards at numerous events, such as the Academy of Country Music awards in Los Angeles and at the Grand Ole Opry in Nashville. In 2000, David Letterman turned the tables on Jane, interviewing her on "The Late Show with David Letterman."
Jane began her network news career as a correspondent for ABC News based in Los Angeles. On the West Coast, she covered everything from breaking news to a presidential campaign and for many weeks covered O.J. Simpson's civil trial. ABC News also sent Jane on several overseas assignments. She reported on NATO's air strikes on Kosovo and the refugee crisis in Macedonia, and she traveled to Indonesia to report on riots and the dictator Suharto's fall from power.
In 2005, Jane moved to Boston after her marriage to Mark Johnson, a founding partner of Innosight, an international business consulting firm.  Mark and Jane are the proud parents of two children, Ella, 10, and William, 9. They share her lifelong love of music and all play both the violin and the piano.
While raising her young children, Jane has never lost her passion for broadcast journalism.  She has been honored to serve as the primary fill-in host of "On Point" and hosted WBUR's Radio Boston every Friday for two years until the program was expanded to five days a week.