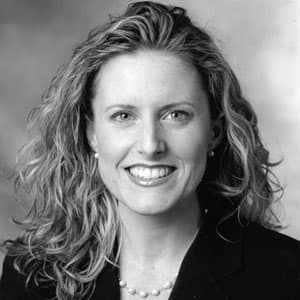 Kristen Holgerson
Director of Marketing & Promotions
Kristen Holgerson is responsible for overseeing all aspects of marketing at WBUR, including on-air positioning of WBUR and its programs, advertising, public relations, sponsorships, promotions and special events. She began in this newly created role in May 2010.
Prior to joining WBUR, Kristen led strategy for a range of clients at BigBad, a national interactive agency specializing in the health care and higher education sectors. Her digital projects included strategic consulting work for clients such as Shields Health Care Group, Lahey Clinic, The University of Tulsa, Susquehanna University, College of the Holy Cross and Legal Momentum. Before that, Kristen was the director of community affairs and public relations at WLVI-TV, Boston's WB. In this role, she helped launch dozens of new and syndicated programs with multi-channel campaigns specifically targeting key audiences on-air, online and "out and about" across New England.
In addition to her media and interactive experience, Kristen has held public relations positions at McKay Fried & Partners, working with clients in the retail and travel industries, and The Ritz-Carlton, Boston. She is a graduate of the University of Missouri-Columbia School of Journalism.