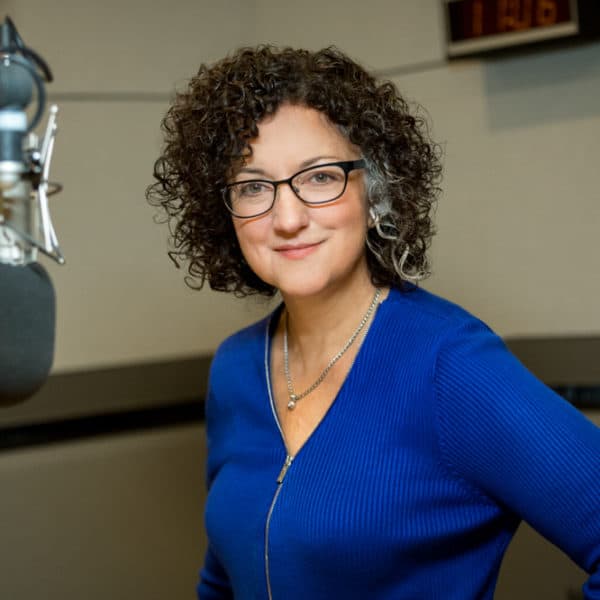 Lisa Mullins
Host, All Things Considered
Lisa Mullins is the voice of WBUR's All Things Considered. She anchors the program, conducts interviews, and reports from the field. Mullins is also guest anchor of the WBUR and NPR midday show Here & Now.
From 1998 through 2012, Mullins was chief anchor of the daily international news program, "The World," co-produced by the BBC, WGBH and PRI. Her foreign reporting has taken her to Turkey, Morocco, Egypt, Cuba, Northern Ireland, South Africa, Hong Kong, South and North Korea and elsewhere.
Between 1996 and 2014, Mullins wrote, produced and narrated programs and documentaries for New England Public Radio ("An Audacious Act: How a High School Drop-out Helped Educate America") and Human Media ("The Vegetable Chronicles") and produced podcasts for Harvard Business School ("The Business"). She also hosted a PBS-TV series called "Thinking Big."
In 2012, the Alliance for Women in Media presented her with a Gracie Award for outstanding individual achievement as anchor of a news magazine. In 2009, Mullins received the Clarion Award from Women in Communications for a story she wrote and produced about her 24-hour stay at a North Korean tourist resort.
Mullins was awarded a fellowship at the Nieman Foundation for Journalism at Harvard University for the academic year 2009-10. Her studies included diplomacy, religion and the arts. She then spent the summer of 2010 at Cambridge University in England as a Templeton Fellow, studying contemporary issues related to religion and science.
Early in her career, Mullins anchored WBUR's Morning Edition and reported for the station. Even earlier, she was news director at WEIM in Fitchburg, Massachusetts, where she covered the police beat at 4:30 a.m., the school committee at 7 p.m. and pretty much everything in between.