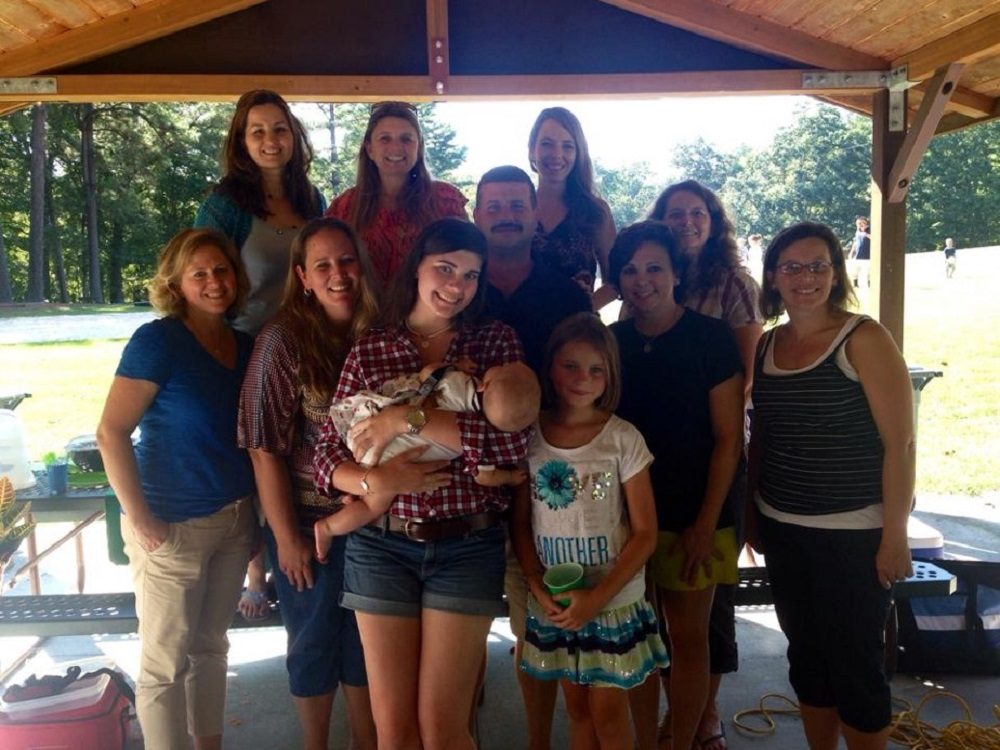 As a young boy in Mechanicsville, Va., Nate Metheny had a habit of disappearing.
"He'd sneak out the back door, if you didn't keep an eye on him, and he would go onto people's front porches," his father, Kevin Metheny, says. "And if they had wind chimes, he would just stand under their wind chimes and listen to the wind chimes."
Nate was always drawn to sound, in part because he had Williams syndrome, a genetic condition that brings developmental delays and cardiovascular problems. Children with Williams syndrome also often have hypersensitive hearing and an affinity for music. At age 6, Nate was nonverbal, but he sang or hummed almost all the time.
One day, Nate seemed irritable. He couldn't use words to tell his parents what was wrong, but clearly something was. His parents looked over at the couch that evening and Nate wasn't humming. In fact, he wasn't moving. His lips had turned blue.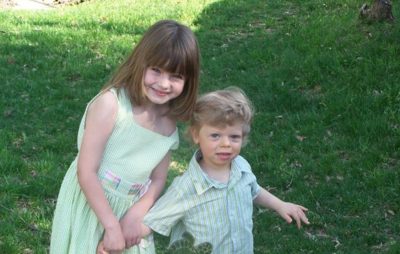 "I remember it so clearly," says Nate's sister, Caroline, who was 9 years old at the time. "I had just got back home from my daycare after school, and I was watching 'Teenage Mutant Ninja Turtles,' and my parents started freaking out because they realized he wasn't breathing. And they were all on the phone with 911, and 911 was telling them how to do CPR until they got there, and my mom noticed me standing there looking in fear, so she shoved me into the office to watch my show."
Her parents rushed him to the hospital.
Meanwhile, word about Nate spread. Tamara Letter was at Applebee's with her family, scrolling through her Facebook feed, when she saw a post from Diane that made her freeze.
"I saw Diane post a request for prayer. Nate's heart had stopped, and they were trying to revive him," Tamara says. She and Diane had gone to high school together.
"We placed our orders at our restaurant, and my world continued on, and her world completely stopped."
Nate's parents always feared this day might come, but they didn't expect it to happen so quickly. The local hospital tried to prep Nate to take a helicopter ambulance to UVA, but they couldn't seem to stabilize him, and within just a few hours, Nate had died.
Nate's older sister, Kaitlyn, remembers seeing their dad the next day. For years, he had been the one to give Nate his morning medications.
"He woke up really early, and he's like, 'what do I do with my mornings now?' I just remember actually seeing him cry for the first time, and him just looking desperate for what to do next."
Three days later, Tamara Letter stood in the receiving line at Nate's wake, thinking of his mother, Diane.
"We weren't best friends," she says, "but I felt the weight of that loss, and it just felt so heavy. I wanted to help, but I didn't know how."
She told a mutual friend the same thing that day, and as the two of them stood next to Nate's casket, they started to form a plan. They decided that for one full year, they would shower Diane's family with anonymous acts of kindness, and they'd recruit other women in different corners of Diane's life to join them.
"We created a Facebook group," Tamara says. "I chose five ladies and Michele chose five ladies, and that was it!"
They called themselves "the Secret Sisters." Each of the 12 women was assigned a month, and for that month, they each committed to three things: pray for Nate's family every day, send small gestures of love and give one larger gift — all anonymously.
As soon as Nate's family received the first card signed "from the Secret Sisters," Kevin says, they began investigating. They searched each gift for clues. But Tamara and her crew were careful. They usually made deliveries under the cover of darkness.
"I was terrified that I would drive by their house and they would recognize my car," Tamara says. "When was the last time you ding dong ditched somebody as a 40-year-old?"
Then, in the morning, Kevin the early riser would happen upon a surprise.
"It was always a joy to go out the door, and all of a sudden, it's like 'Whoa!' There's a basket on the porch, or there's something hidden in my mailbox, or there's something on the hood of the car."
The family got crafts, food and gift cards to movies, bowling alleys and restaurants — things to distract them from their grief.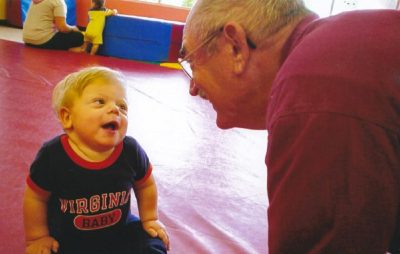 It touched Diane that these mysterious givers knew her son so well. She received one gift in particular that reflected Nate's obsession with ladybugs. It was a set of wind chimes, just like the ones Nate used to wander off to find. Small ladybugs dangled among the chimes. She cried when she saw it.
"It was joy mixed with grief," she says. "Nate was still being remembered."
They heard the wind flutter through those chimes on their porch almost every day.
A year after Nate's death, his family received a large envelope from the Secret Sisters stuffed with jigsaw puzzle pieces. Put together, it was an invitation to a picnic at the park. The time had finally come to meet the Secret Sisters.
Twelve women from different parts of Diane's life gathered nervously the day of the party under a shelter at the park, waiting to reveal themselves. Then Diane and her family arrived.
"They got out of their car, and they scanned across and saw all of us standing there," Tamara remembers. "It really was an overwhelming moment. We all pretty much were in tears."
They ate and reminisced about a year that had turned from terrible sadness to deep joy.
"I realized that the seemingly small things that we do in life matter," Tamara says. Looking at all the friends who had gathered, she saw that over a year, a little idea had turned into something big.
---
This piece came out of our story contest with the Random Acts of Kindness Foundation and includes music from APM and Podington Bear (CC BY-NC 3.0). . We want to hear your stories of kindness. Find us on Facebook or Twitter, or email kindworld@wbur.org. You can subscribe to the podcast to make sure you don't miss an episode.
This segment aired on December 20, 2016.