He Grew Up In The Trash Fields Of Honduras And Then Transformed His Life Through Education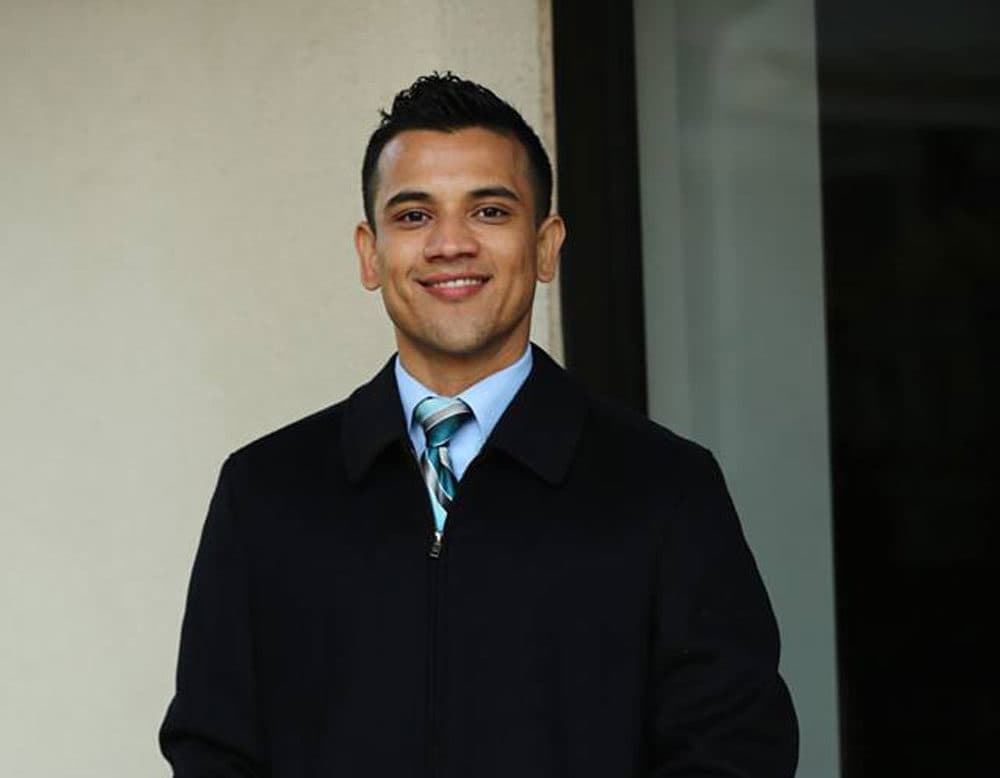 For 32-year-old Jose Luis Zelaya, the decision to leave Honduras was a matter of life or death.
(Listen to the full podcast episode below. Interview with Jose Luis Zelaya starts at 10:32)
"I recall a very beautiful country. But I also recall a lot of poverty," Jose says. "[When] I was 5 years old, I witnessed the death of my brother due to poverty. He passed away due to an asthma attack because we couldn't take him to a hospital."
Jose is an educational consultant living in Houston with his fiancee and newborn daughter. He's also a DACA recipient - or Deferred Action For Childhood Arrivals. The policy allows Jose to stay and work in the U.S., for now; the Supreme Court is expected to rule on DACA during its next session.
Jose grew up in San Pedro Sula, infamous for being one of the most dangerous cities in the world.
"I grew up in a trash field in Honduras," he says. "I remember as a young kid having to work."
Jose would shine shoes or sell candy at parks and stadium because he needed to support his mother and younger sister. That also meant he rarely had an opportunity to go to school.
"You start losing the concept of going to school because of the sacrifices that it takes to get there," he explains. "If school started at 7 a.m., you gotta wake up at 4 a.m., take a two-hour bus ride, and then show up to a school where educators might not be there."
Disaster Strikes
In 1998, Hurricane Mitch pummeled parts of Central America and killed more than 11,000 people. The trash fields where Jose lived were inundated with water. Many people fled after that disaster, including Jose's mother. She didn't have the resources to escape with both of her children, so the family decided it would be best for her to only take her daughter and go to the U.S.
"It's like your heart is full of pain, but at the same time, you believe in what you're doing because it was better for my mother to save my sister than for all of us to perish," Jose says. "I don't recall exactly the last words we said, but I do remember crying because I knew I wasn't going to see them for a long time."
Jose was only 11 years old when his mother and younger sister left. He was living on the streets, without any family, for two years.
One day, he was playing soccer with other kids on the street, and there was a drive-by shooting. This wasn't the first time he'd seen a shooting, but it was the first time he was injured in one. He was shot in both arms and was rushed to the hospital. After that incident, Jose made a very important decision as a 13-year-old kid.
Story continues below
Subscribe to the podcast
"It was then when I made the decision to escape and to migrate to the United States as an unaccompanied minor to find my mother," Jose says.
He went to the same bus terminal where he dropped off his mother and sister two years ago and took a bus to Guatemala. There, he begged on the streets so he could have enough money to travel farther. After 45 days of walking through deserts, riding on the sides of trains and avoiding traffickers, he made it to the Rio Grande — the river dividing Mexico and the U.S.
"When I saw the river, to tell you the truth, I saw my mom on the other side, symbolically," he remembers. "I knew that if I swam across, that I was going to see my mom. But who I actually found was immigration."
The immigration officer who found him took Jose to a detention center in Los Fresnos, Texas, where there were about 20 other kids. Jose stayed at the center for about two months. During that time, a social worker tried to help him find his mother.
One day, another immigration officer told Jose to pack up his things, and he took him to another detention center 15 minutes away in Harlingen, Texas. Jose remembers that day clearly — and the electrifying moment he stepped foot inside that center.
"My mom was in there," he says. "I remember just running, just running towards her...she said, 'Te dijé que nos íbamos a volver a ver.' I told you we would see each other again."
New Beginning 
Jose, his mother and his younger sister moved into a one-bedroom apartment in Houston, where they lived with 14 other people. They slept on a mattress in one corner of the apartment.
Jose's mother immediately enrolled him in school. She wanted her son to focus on education rather than work to help provide for the family.
Jose remembers walking into the school building in Houston for the first time. Every little feature delighted him — from the gym, to the lockers, to the air conditioning. The most memorable feature of that school for Jose, however, was a 7th grade middle school teacher named Mrs. Wright.
"She planted a seed in my life that flourished into who I've become now," Jose says.
He says Mrs. Wright made sure he didn't fall behind in his studies. She would even open her classroom on Saturdays for him and other students who needed extra help. Mrs. Wright also gave Jose important words of encouragement.
"She told me I was college material," he said. "I didn't understand what 'college' meant and I didn't understand what 'material' meant. But she always kept saying that."
Jose graduated and went on to college. He kept going until he got his PhD in urban education from Texas A&M University this past summer.
"To know that the same kid who grew up in a trash field now has the opportunity to provide a different lifestyle for my wife and for my daughter," he reminisces. "Education did that."
Jose says he has big plans for the future. He dreams of going back to the same trash fields where he grew up and transforming them into schools. He wants to encourage more kids to continue their education — in both of the countries he's been able to call home.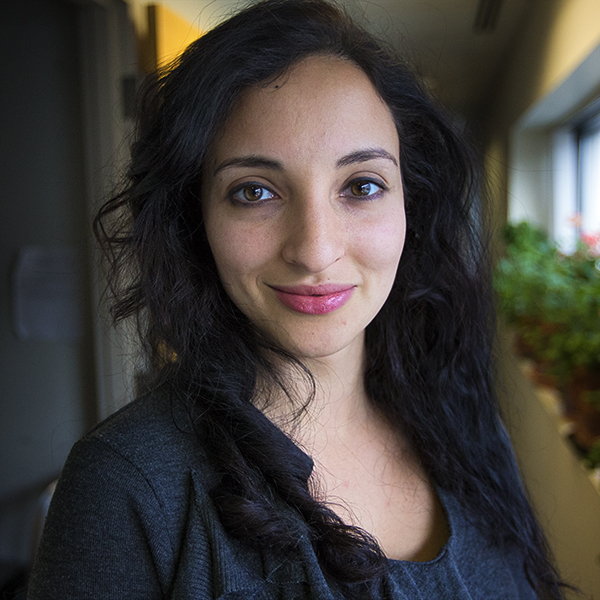 Yasmin Amer Producer, Kind World
Yasmin Amer is a producer and reporter for WBUR's Kind World podcast.