How A Road Trip Helped A Father And Son Reconnect After Years Of Distance
23:48
Play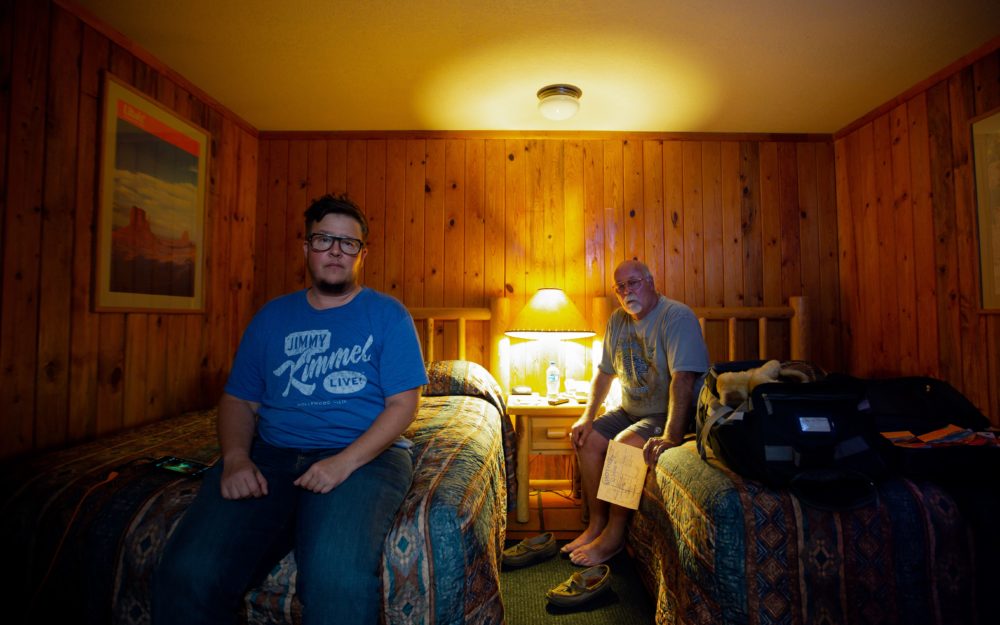 Chas McClure, 73, remembered clearly the moment when he first held his newborn 48 years ago. He'd been praying for a daughter.
"It was monumental," he said. "Really one of the highlights of my whole life."
That moment, getting to hold his premature baby in the nursery, came soon after the agonizing pain of losing his firstborn son due to birth defects. He was only 6 months old. Chas and his then-wife would lose another newborn son four years later — also due to birth defects.
Chas' only surviving child, Tanya, was his pride and joy.
"I swear she was the easiest child to raise that I could ever imagine," he said. "I couldn't ask for a better daughter."
The pair was very close. They'd often take fishing trips together. Chas taught Tanya how to drive and loved cheering his kid on during softball games.
'Something Different'
Chas and his wife would eventually file for divorce. It was contentious and took an emotional toll on the family.
At the time, Chas also didn't know that the child he had viewed as his daughter had long been struggling with other realities, too.
That person is Chick McClure, who eventually, in his mid-40s, began transitioning to male match his gender identity.
"It was so painful for me to be around my father because I wasn't able to be honest about who I was," Chick, who today is an artist and photographer in Los Angeles, said.
Chick had a deep fear back then that his father — a former cowboy, a retired Navy commander and a religious conservative — would reject him.
"I was very concerned about making him proud," Chick said. "I was always shape-shifting to figure out what I thought the most acceptable version of myself would be for him because I didn't think I was acceptable to him."
Before Chick began hormone therapy, there were occasional phone calls and visits with his dad. But it wasn't like the old days, the days before the divorce and the distance.
Chick "was holding all of that stuff in and trying to protect me from it," Chas said.
'It Was Magic'
One day last year, Chick got an unexpected phone call from his father and an unexpected request. Chas asked him to go on a 10-day road trip through the deserts of Utah — just the two of them.
"Probably the first thing that went through my mind was 'oh, expletive,' " Chick laughed.
By that time, Chick had already told his father he was transitioning when they spoke on the phone a year prior. But Chick was still nervous about seeing his father for the first time in more than two years. His appearance was going to be different. 
"I was insecure he would see that and that would be blasted out of the water, and he would no longer want to be my father," Chick said.
Despite that fear, Chick agreed to the trip. And about four months after that phone call — in September 2018 — it was time to hit the road.
Chas remembered when his only child came out of the hotel elevator to meet him for the first time. Chick was dressed in a button-down shirt and jeans. He had a beard and no breasts.
"It was pretty startling really," Chas admitted about seeing his son for the first time post-transition.
"He looked up and we locked eyes and nothing at all was said, but it was like this moment of acknowledgment and acceptance," Chick recalled. "It was magic."
With that, they drove through breathtaking landscapes while listening to '50s doo-wop. Chas was in the driver's seat the entire trip while Chick took pictures.
Chick asked his father if it was difficult to see him look so different. Chas said it wasn't as difficult as he had expected. More than anything, Chas wanted to be a part of Chick's life.
"It would've been nice not to have wasted a lot of years like that," Chas said.
Chas has a hard time using male pronouns for his son, and he still calls Chick by his old name. He said he feels attached to the name he gave his child 48 years ago.
"It's just internal to me," Chas said. "Maybe you can't teach an old dog new tricks, and I'm pretty old at this point. But it doesn't decrease the love and respect and all that you have in your heart."
Chick said he's OK with that, for now. He wants to give his father room to "mourn the daughter he lost." They've already come a long way, he said, and this is the beginning of a new journey for the both of them.
"I used to think that he was the judgmental one. He was the one who couldn't accept me," Chick said. "But I realized I wasn't able to accept him for who he was, either ... I love my father and regardless of our differences, he's my father and I love him."
'A Really Big Deal'
As the trip came to an end, father and son sat at the airport, drinking coffee and waiting for Chas to board a plane back to his home in North Carolina.
"They ended up calling his plane, and I just hugged him and said, 'I love you ... and I'm so glad we got to take this trip together,' " Chick said.
Before Chas boarded, he asked his son if he would take his Navy medals. Chick was moved by that. Those medals represent his father's life achievements.
"Being in the Navy has been his whole identity," Chick said. "And that he would want to give those to me, his trans son, is a really big deal."
It was that moment that helped Chick finally see that his father is proud. In fact, Chas said he's always been proud. Maybe they just needed some time together on the road, after so many years, to rediscover that.
---
Editor's Note: Chick McClure agreed with WBUR's use of his name given at birth for the purposes of telling this story.
This segment aired on October 28, 2019.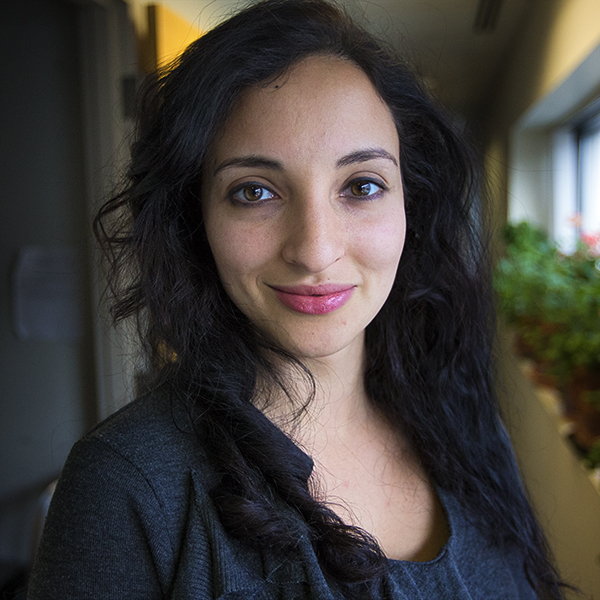 Yasmin Amer Producer, Kind World
Yasmin Amer is a producer and reporter for WBUR's Kind World podcast.