A Retiree Who Couldn't Serve Finds His Own Mission: To Honor Veterans By Playing Taps
15:39
Play
In 1965, the first American combat troops landed in Vietnam. Within two years, the number of American soldiers stationed there would rise to half a million, and the death toll would reach nearly 20,000.
Gary Marquardt was 16 when the war began, but he already knew he was going to Vietnam. He didn't think he'd live past 25.
"I could see my own death," Gary said. "I was going to be running with an M16 [rifle] through a rice paddy and get shot up."
Gary was one of six children in a poor, working-class family who lived in Sioux Falls, South Dakota. His father was a World War II veteran who worked at the local meat-packing plant. Home life was rough — Gary's father was an alcoholic, and the family sometimes didn't have enough money for heat.
As the draft for Vietnam ramped up, young, healthy men with no college deferments — men like Gary — were at the top of the list.
"I could see my own death. I was going to be running with an M16 [rifle] through a rice paddy and get shot up."

Gary Marquardt
"Vietnam was just looming there; it was something that I was always afraid of," he said. "You know, I really didn't need a degree. I needed a beer and another football game and a girlfriend. That was kind of the mindset that you get into when life seems so very short."
Gary wasn't a good student, but he was an athlete. And when he was offered a football scholarship to a two-year college in North Dakota, he accepted, allowing him to defer his deployment until he finished school.
By his first year of college, some of Gary's friends had already died in the war.
"I figured, you know ... soon as I'm out of this school, I'm going to Vietnam, so might as well live life as fast as I can," he said.
He married his college girlfriend, Joan, on his graduation day; he was 20. The young couple moved to Mitchell, South Dakota, where Gary got a job as a draftsman. Without a deferment, he knew his days stateside were numbered.
Then suddenly, his whole life changed.
"I collapsed at work and woke up in the hospital," he said. "I had a bleeding duodenal ulcer, and they gave me some medicine, a diet to watch, and said, "You should be good to go." And a couple weeks later, I got a new draft card in the mail, and it said, "You're 4F."
4F — a designation by the U.S. military for people who are deemed ineligible for military service.
"I said to my wife, 'My God, I have to plan the rest of my life,' " he said.
Gary was relieved but unsure of his future. He went back to work, where his boss — a World War II veteran — resented him.
Story continues below
Subscribe to the podcast
"It didn't matter how hard I worked or what I did," he explained. "To that guy, I was a college puke, and he was a Navy officer, and, by God, that was ... that was the only way to dignity for him."
But even though he hadn't served, Gary still felt a connection to these young soldiers, and he couldn't understand why they didn't get the same respect as other veterans.
These feelings about the war stayed with him for decades. And when he retired at 62, he started reflecting on his own past.
"What have I done for the life I've been able to live?" he says. "I've had two wonderful kids. I had a great life. I started my own business, was really successful ... it was just the American dream."
In retirement, Gary was invited to the funeral of a friend's father — a World War II veteran who served in the Pacific theater. It was this event that gave him a new mission in life.
"What have I done for the life I've been able to live?"

Gary Marquardt
"I was there, they did this great flag-folding, and then a guy stood behind a tree with a plastic-looking trumpet that had a recording device in it that squeaked out taps," he said, "and I looked at everybody in that congregation, and what was on everyone's face was, 'Oh no.' "
He and others were taken aback that a recording of taps marked the final farewell to a veteran, instead of a live performance. Gary couldn't stop thinking about it.
Then he learned about Bugles Across America, an organization that aims to get a live bugler at every veteran's funeral.
Gary was immediately interested and wanted to participate. But there was a slight problem.
"I had never really played an instrument," he said. "I tried, but I couldn't read music. It was a total foreign language."
He asked a neighbor — who happened to be a band director — if it was possible for someone with no musical experience to learn to play taps on a bugle. His neighbor said it would be difficult, but he could certainly try.
So Gary bought a bugle and started taking lessons once a week, in hopes of learning to play this one song.
"It was horrible," he said. "My wife just about pulled all her hair out. So did her cats."
Gary and his teacher broke down the song measure by measure, solidifying each part, until he could play the whole thing. He kept practicing until he was ready to audition for Bugles Across America. He failed the first time, but the second time, he passed.
Finally, Gary was ready to play at a service. He drove 45 minutes from his home in Minneapolis to Waconia, Minnesota, for his first funeral as the live bugler.
"I'm trying to follow all the protocols, so I'm out there, it's cold and windy, and I'm terrified," he remembered. "And just hitting that very first note, you want that to come out nice and clean. So I'm thinking about that, and thinking about that and ... missed my cue."
After a nudge from a member of the honor guard, Gary snapped to attention and played taps. Since then, he hasn't stopped. He's played at funerals all over Minnesota — some near his house, others more than 100 miles away.
Sometimes he plays for people he knows, but most times, he plays at the funerals of total strangers, like Donna Beaudry's father, Myron Leo Smith, Jr., who was a veteran of the Korean War.
"I was so moved that someone would care enough to want to honor my dad and come with no, no expectations, doing it just out of his heart and kindness," Donna said.
He's also played for decorated soldiers, like Elvin "Speed" Homan — a World War II paratrooper and prisoner of war whose regiment was featured in "Band of Brothers" and "Saving Private Ryan."
His daughter, Barbara Rosebrock, said the memorial service was unforgettable, with soldiers lining the streets, saluting his coffin and Gary's important role in honoring her father's legacy.
"He played just like an angel," Barbara said. "He gives back to his country in playing taps and honoring the person for their lives that they served. I do think that he is a soldier in his own right."
Now 70 years old, Gary said he'll continue to play at funerals and memorial services as long as he can. It's his way of saying, "Thank you."
"I can never put on a uniform," he said. "I can't ever be a soldier. Can't save somebody's life on the battlefield. But I can honor those who did."
---
Do you have a story of kindness you'd like to share? Send us an email to kindworld@wbur.org. And, follow Kind World on Instagram to add more positivity to your day.
This segment aired on November 4, 2019.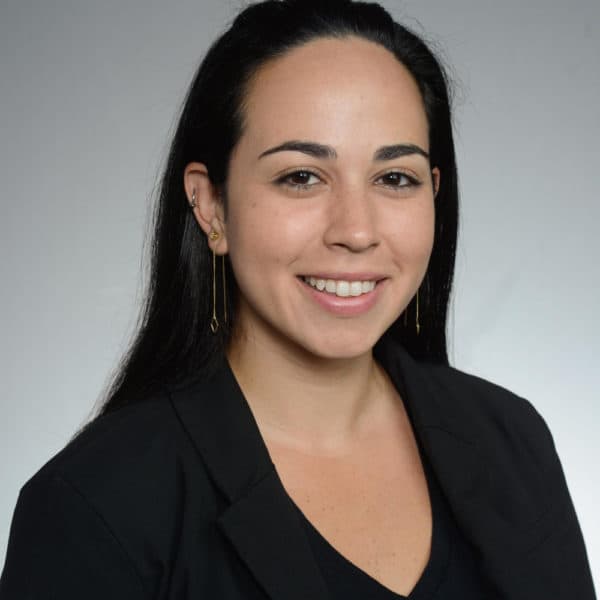 Andrea Asuaje Reporter/Producer, Kind World
Andrea Asuaje is a reporter and producer in WBUR's iLab, where she makes Kind World. She is honored to share these emotional and impactful stories of hope, love and compassion with the WBUR audience.