After Serious Collision On The Road, 2 Men 'Continued On A Walk Together' And Found Healing
19:24
Play
April 10, 2015, started like any other day for Mark Joseph Peredo and Luke Hutchins. Neither expected it to be the most traumatic day of their lives.
Mark was on Interstate 65, driving from Indianapolis to his home in southern Indiana. He had been in the city for a business meeting. Luke was also driving home — on the opposite side of the highway, heading north.
"I was in the left lane, and there was an F-150 probably around the length of seven to 10 cars lengths in front of me, but his brake lights went on," Mark says. "And then that distance between us closed rapidly. And so, I started to slow down rapidly."
There were cars in front, behind and to the right of Mark. He didn't want to hit any of them or be hit from behind, either.
"So I pull left on the shoulder, and there was a car coming right at me," Mark says.
A car — Luke's car — had crossed the median into Mark's side of the highway and was pummeling straight toward him at 70 miles per hour.
"I didn't even have a chance to get the full 'no' when I yelled 'no' out," Mark says.
Mark, who was 47 then and is now 51, was rushed to a local hospital, where he was diagnosed with severe fractures in his left foot and the left side of his face. He was confined to bed for nearly six months, and he was in constant physical pain.
"I didn't even have a chance to get the full 'no' when I yelled 'no' out."

Mark Joseph Peredo
"The foot reconstruction was excruciating," he says. "And there was a lot of medication to stop that pain. Even with the medication it hurt."
But the emotional pain that accompanied his recovery was just as bad. He was angry, confused and overwhelmed by the feeling that the person who had caused him this anguish was undermining his entire future.
"I was still going through a lot of just trying to understand why," he says. " 'Why did this happen to me? Am I cursed?' "
Meanwhile, Luke, then 31 and now 35, was dealing with his own painful recovery. He was flown to the hospital after the crash with two crushed knees, a broken jaw, fractures in his ribs and ankles. Then his doctors made a surprising discovery.
"They figured out I have two cavernous angiomas in my brain," Luke says. "That's where one vein wraps around several veins inside your brain and it slowly develops, and it cuts off the blood flow of wherever it is."
The angiomas caused seizures — some that lead to losing consciousness — which is exactly what happened as Luke was driving on the highway the day of the collision.
He started having seizures once or twice a week. And though Luke's doctors eventually stabilized his condition, he was told seizures will randomly happen for the rest of his life.
Both men were struggling. But as Mark was recovering, he had a moment of inspiration. He saw the movie "The Way," which details a popular, spiritual pilgrimage called the Camino de Santiago — a walk from St. Jean Pied de Port in France to Santiago de Compostela in Spain. The trek dates back to Biblical times.
"If I can walk again, I'm doing this," Mark remembers telling himself.
He mentioned his plan to his father, who wanted to come along. But three months after their conversation, Mark's father died of cancer. Shouldering the weight of his father's death, the crash and his recovery, Mark decided he would walk the 500-mile pilgrimage anyway.
"If I can walk again, I'm doing this."

Mark Joseph Peredo
"It usually takes around six weeks to do it; I did mine in 27 days," Mark says. "For me, there was a lot of being upset, still angry — pleased and happy that I could be in a place like that, but still, having a pretty dark cloud with lightning and rain coming down."
Mark was hoping that completing the Camino would bring clarity; instead, he felt incomplete. He knew right away he wanted to do the walk again. But this time, he wanted to bring along the person who changed his life.
"And so I started doing some research on Luke," Mark says. "Eventually, I was able to get ahold of him through his father. And his dad set up the meeting of both Luke and myself."
As Mark prepared to meet with Luke, he learned the details of the crash.
Story continues below
Subscribe to the podcast
"Until then, I was like, 'What was this guy doing, what was he thinking, why did he go across?' You know, I was thinking, 'Did the guy do drugs or something like that?' " Mark says. "And then I came upon it, found out that he had a form of epilepsy that was pretty severe. So his epilepsy erupted, and it erupted in full-force that day of the accident."
Almost two years after the crash, Mark and Luke sat down together outside of the church where Luke's father is a minister to talk about what had happened.
"The simple fact that this was something that he couldn't control, that nobody can control, but it was the way things were ... it really diminished a lot of the anger and frustration that I had toward him," Mark says.
"And we kind of just, I don't know, talked it out," Luke says. "And that's when he invited me to go to Spain."
Mark told Luke about the Camino de Santiago and invited him to walk the journey with him, in hopes that the trek would help them both heal. Luke was shocked. He'd never left the country; he'd never even been on an airplane.
"You know, I'm from a little bitty town," Luke says. "I mean, I barely even went to Louisville. So when he offered me a free trip to Spain, I mean, I was really like, 'Wow really?' "
Eight months later, Mark and Luke arrived at the starting point of the Camino. They set off on their journey together — walking over the Pyrenees and into Spain. Luke's first challenge was a mountain. He admits he didn't do much training and preparation beforehand, so Luke was in bad condition. Mark was ready to help him through it.
"Going up that first hill is brutal," Mark says. "The first day, he was having trouble with his medication and keeping food down with that. And he's like, 'I can't keep going, I can't carry this pack, I can't do it.' And so I threw his pack with my pack. And it took a lot of the stress off of his body."
"I just was barely able to complete that first mountain," Luke says.
Luke was able to recover and was committed to completing the Camino. Mark and Luke made it up that first mountain and into Spain. And that's how each day went for five weeks: the pair walking through rural towns, over hills and getting to know each other by talking about their families and their life experiences.
They did take some breaks from each other, though. Luke even challenged himself by walking on his own.
"There was one point where I was walking 10 miles by myself, and I remember quoting Psalms 23," Luke says. "And it says that, 'Yea, though I walk through the [valley of the] shadow of death, I shall not fear no evil.' That really helped a lot, because I could have had a seizure at any time during this trip, and walking alone for those 10 miles really helped me feel independent and have hope that I could do anything that I wanted."
Luke only experienced one seizure during the entire trip, and Mark was by his side to help him. As the two men grew closer, they were able to also open up more about the crash connecting them.
"He kind of told me what was going on and that he pretty much needed to forgive me and needed to forgive himself," Luke says. "And I felt the same way — that I needed to forgive myself for what happened."
"I never expected an 'I'm sorry' from Luke," Mark says. "Because, in the end, I was trying to find an understanding, and through an understanding, I think I would be at peace, and if people out there can say, 'Well, that understanding is forgiveness,' well then yeah, give it that label."
Thirty-seven days after leaving St. Jean Pied de Port, Mark and Luke arrived at Santiago de Compostela. Their trip was over.
Luke says after his travels, he was filled with hope for his future.
"I look at things totally different now," Luke says. "I can do whatever I want. I'm not stuck."
And Mark says he's finally found the path toward the peace he longed for after the crash.
"I think I was trying to find ways to lift my life and his and give it meaning and give it purpose and create a next step in the journey that would lift both of us if we walked our separate ways or continued on a walk together," Mark says.
Mark and Luke found friendship and healing after facing trauma together. And now they'll have a fellow traveler through life's winding trails.
This segment aired on November 19, 2019.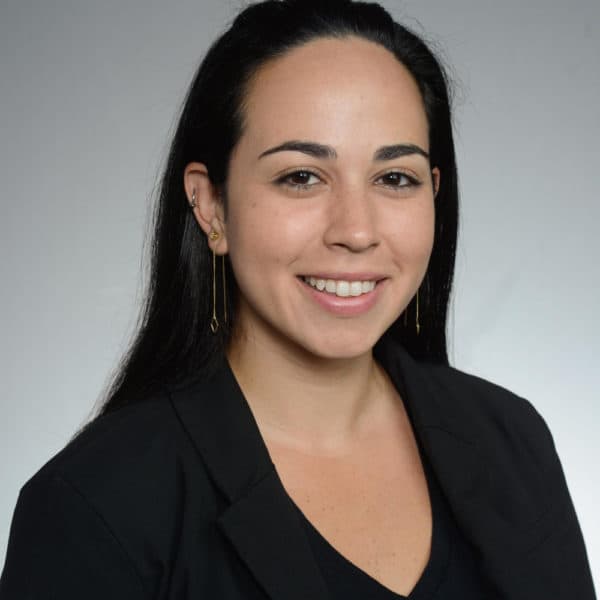 Andrea Asuaje Reporter/Producer, Kind World
Andrea Asuaje is a reporter and producer in WBUR's iLab, where she makes Kind World. She is honored to share these emotional and impactful stories of hope, love and compassion with the WBUR audience.