Religious Leaders Seeing More Participation And Generosity Despite Social Distancing
Congregations around the world have had to mark religious holidays during the pandemic. As churches live-streamed Easter Sunday and synagogues held virtual Seders for Passover, many religious leaders have been struck by one thing: They're seeing more people.
(Listen to this story on the Kind World Podcast)
Reverend Ginger E. Gaines-Cirelli, of Foundry Church in Washington, D.C., said the number of people who've been tuning into the church's virtual services has risen dramatically.
"Across spiritual traditions, certainly within the church, that has been the case when things get stormy," Rev. Gaines-Cirelli said. "People try to find a place to anchor."
It's not just more eyes on the screen. Rev. Gaines-Cirelli said more of her congregants are reaching out and donating to the church's critical needs fund — things like medical supplies, food and cash donations.
"I'm kind of stunned by this outpouring of people's goodwill and generosity, even when their own situation ... is so uncertain at this moment," Rev. Gaines-Cirelli said.
Rabbi Aliza Berger at Temple Emanuel in Newton, Massachusetts, has also been amazed at the level of outreach. Volunteers at her synagogue have committed to calling all 1,300 families in the congregation to check in. Many have also been running errands or doing grocery pickups for elderly members who can't leave their homes.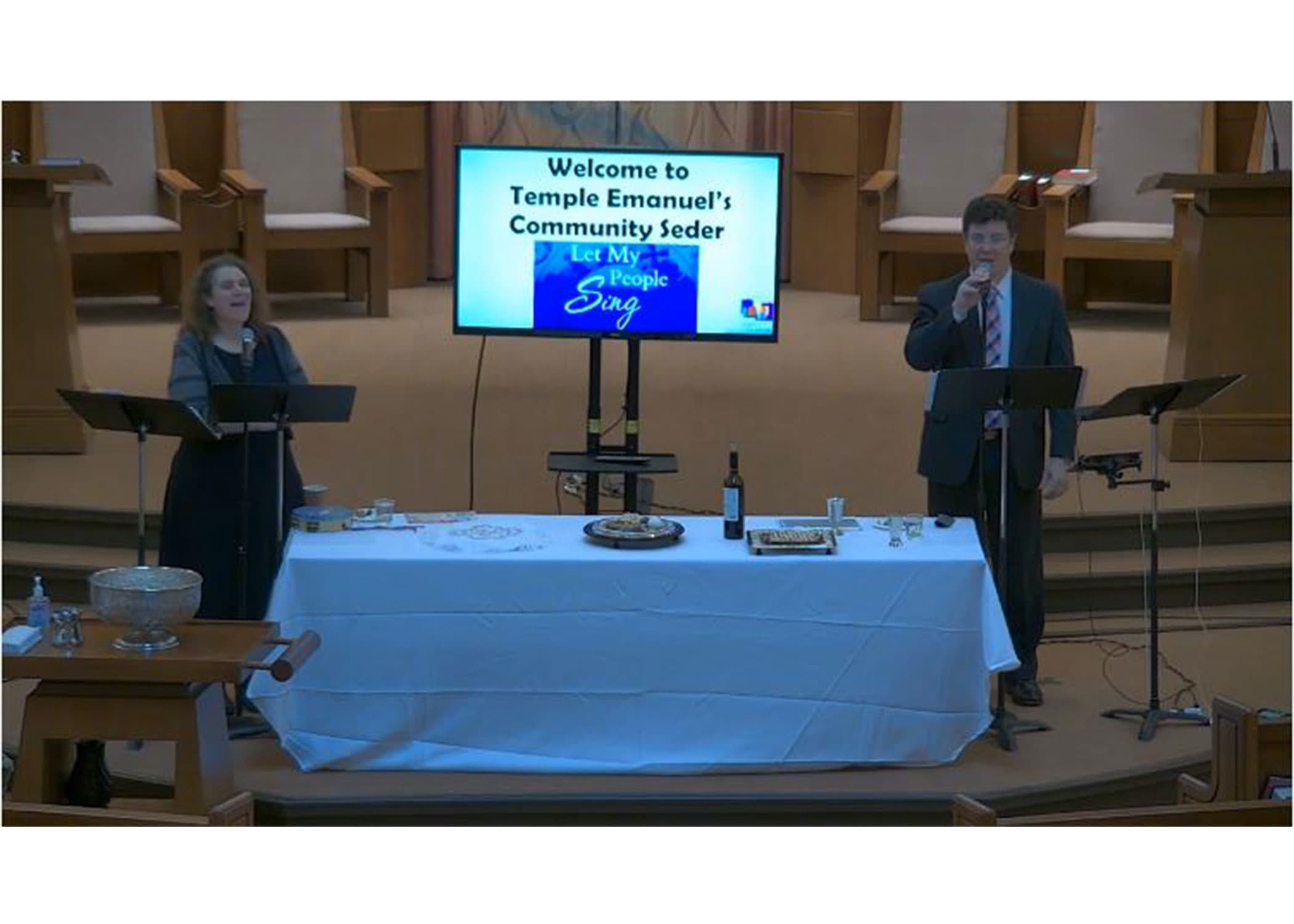 "Just saying, 'Hey, I care about you, and I want to make sure you're doing OK, and I want to find out if there's anything I can do to help you,'" Rabbi Berger said. "That's profound."
Thursday marks the beginning of  Ramadan, which is a month-long Muslim holiday celebrated by fasting, prayer and charity. Faiyaz Jaffer, professor and associate chaplain at New York University, is already planning to do more online services.
"So much about [Ramadan] is in regards to community, spending time with one another, speaking to one another, eating with one another, praying with one another," Jaffer said.
He acknowledged that isolation may dampen spirits during an otherwise social time. Still, he's encouraging congregants to try to think about ways they can connect to others despite the social distancing.
"Serving those who you know are isolated or marginalized within our communities," he said. "That can be something very, very powerful and impactful."
Shaykh Jaffer said people have been reaching out to him every day through phone and email, asking how they can help during the coronavirus crisis.