Magic Pill, Episode #6: But What If I Just Don't Have Time to Exercise?
Play
Want to reset your relationship with fitness? Sign up here to start from the beginning and get 21 days of The Magic Pill — tips, stories, inspiration and music — in your inbox. 
---
Some of us really truly do not have time to get to the gym. Not if we're doing a lot of caregiving or work two jobs or have endless commutes — or all of the above. But Dr. Eddie Phillips explains in this episode the gist of "lifestyle exercise" — slipping exercise into even small cracks between the big tasks we do. Every step and every office-chair squat counts. Listen to the full episode above.
A Closer Look
Here's a brief excerpt from Episode 6:
Carey: So are you really saying that doing a little bit of this and that — a squat here, a longer walk there — can give me similar benefits to going to the gym and huffing and puffing and sweating for half an hour? Because they just seem like apples and oranges to me.
Eddie: So let's break this apart as simply as possible. There are two main things you can do to improve your health through exercise. One is to get 30 minutes a day [of moderate exercise.] That's usually thought of as a brisk walk, or of course you can work out more vigorously and get into a jog. Separate from that, we want you to interrupt the sedentary behavior. That's what the walking does. That's where the standing up comes in. Getting little blips of exercise can break up the sitting time. Both of those give you health benefits. Do both.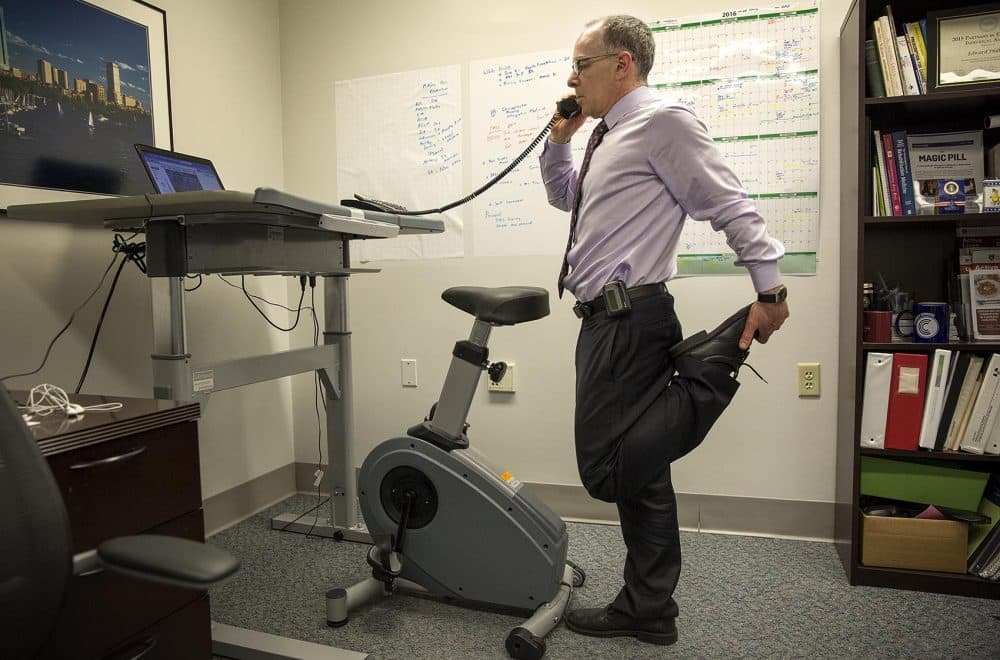 Carey: I'll never forget that you once told me: Sitting is a disease state. So you want to break up your sitting, and that in itself is good?
Eddie: Absolutely. We're designed to move and we sit at our peril.
For one way to stave off that peril, check out our Cubicle Workout.
Enjoyed The Music?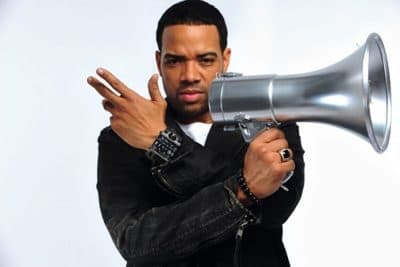 That was Mike Ellison performing the song "Now Is Infinite."
Born in Ethiopia. Transformed in Detroit. Mike combines global awareness and incisive poeticism with a range of musical influences. His most recent project, FLYTANIUM, infuses hip-hop with traces of soul and electronica. Ellison previously released AfroFlow and AfroFlow II under the moniker MIKE-E. The multi-faceted artist's acting credits span film, theater and TV, with repeat performances on HBO's Def Poetry, and collaborative projects with the NFL, NBA, American Cancer Society and several other notable nonprofit organizations.
Listen to the full Magic Pill playlist here.
CommonHealth Recommendations
--Why to Exercise Today: Inactivity As A Disease, And One $17 Treatment
--Why To Exercise Today: Because It's Not Sitting
--Sitting Is The New Smoking? Well, No, But Got Your Attention