Magic Pill, Episode #11: Life Isn't Fair But At Least Some Of It's Free
Play
Want to reset your relationship with fitness? Sign up here to start from the beginning and get 21 days of The Magic Pill — tips, stories, inspiration and music — in your inbox. 
---
Two guys on bikes whizzed by Eddie recently: One of the bikes probably cost about $5,000 and the other probably cost about $50, but their bodies were getting the same great workout. From walking to outdoor Zumba, super-cheap and free exercise options abound. That's the topic of Episode 11. Listen above.
A Closer Look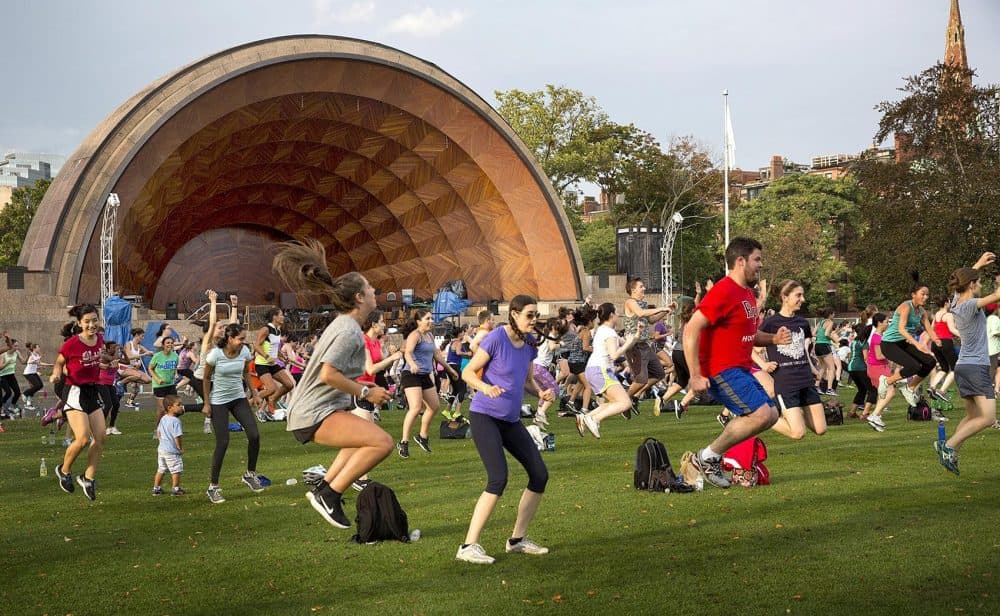 A sample of a powerful free fitness offering: At The Pine Street Inn, a homeless shelter and job training program here in Boston, every Wednesday there are free yoga classes that are "trauma-informed," for women who've been through a lot. At one recent session, founder Theresa Okokon told this story about the eagle pose:
Eagle had a mother, and eagle's mother told eagle that in order to be safe, eagle had to hide. Eagle had all these colorful feathers, and all the other eagles and all the other birds were jealous. The way to be safe is to go into your shell and to hide, eagle's mother said. That's what we were doing when we tucked. But one day, eagle realized that there was a way to be safe by being yourself... We lifted the heart up and lifted our wings wide...
Enjoyed The Music?
That was Zaid Tabani featuring Madeline Rae performing the song "Busking."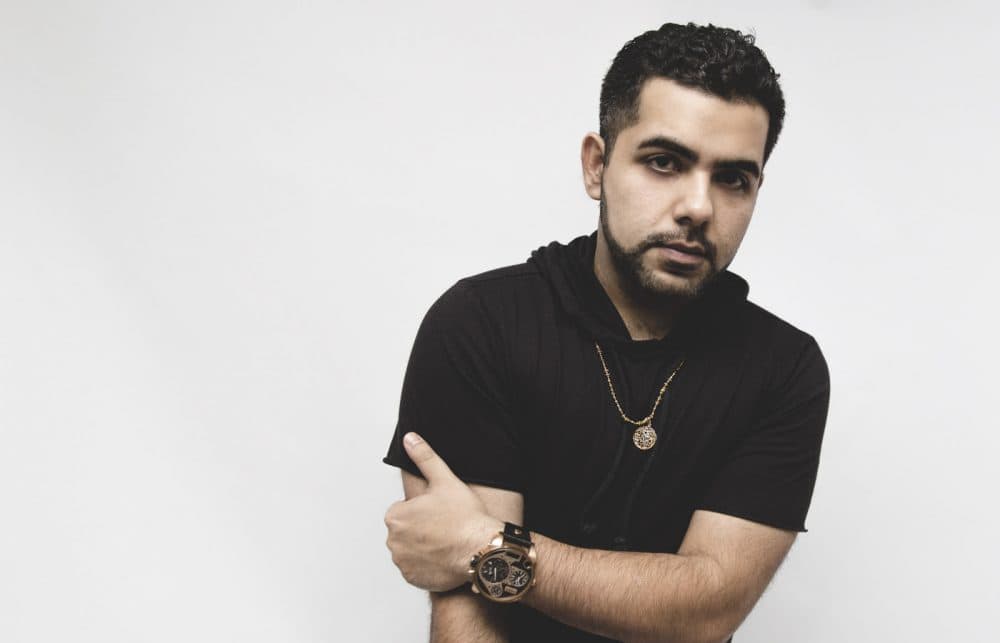 Tabani is a rapper from Southern California currently attending Berklee College of Music. In 2010, Tabani's music was featured heavily in the EVO World Championship Finals, leading to a commercial with gaming giant Capcom. The rapper recently released his debut album "Bos Angeles."
You can listen to the full Magic Pill playlist here.
Help Yourself And Help Us Too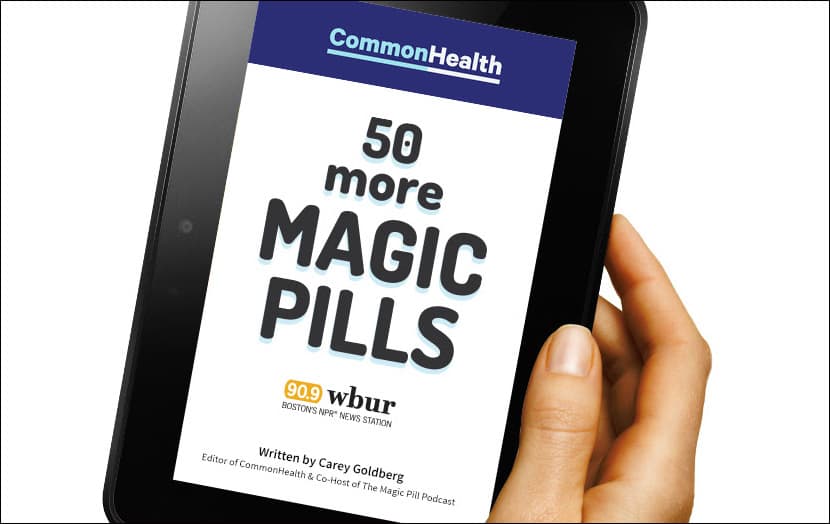 Purchase a copy of "50 More Magic Pills" for $2.99. The book is a compilation of powerful health and wellness reasons to exercise. All proceeds will go to supporting future work from WBUR's CommonHealth team.
CommonHealth Recommendations
--Is This Free Local Fitness Flash Mob In Your Town Too?