Magic Pill, Episode #21: Where Do We Go From Here?
Play
Want to reset your relationship with fitness? Sign up here to start from the beginning and get 21 days of The Magic Pill — tips, stories, inspiration and music — in your inbox. 
---
For our final episode, we lift the curtain a little and talk about what motivates "lifestyle medicine" doctors like Eddie and Dr. Dan Witkowski, whose late father suffered from multiple illnesses that could have been prevented. And we beg you to fill out a questionnaire about this podcast. Really, shamelessly, beg. Listen to the full episode above, then fill out the questionnaire here.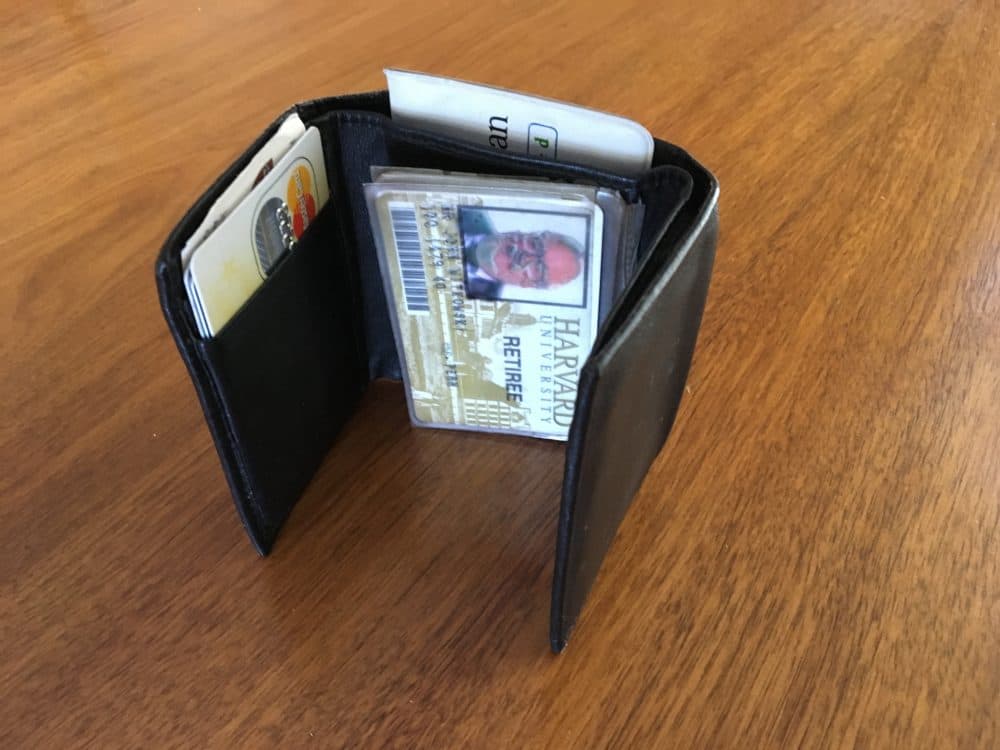 A Closer Look
Friends, if you've listened through these 21 episodes, first of all, congratulations! Now you know a lot more about exercise and the psychology about why we move and why we sometimes don't. To wrap it all up, our message is twofold. First, exercise is the closest thing to a magic pill for your health. And second, it's OK to sugar-coat the pill — in fact, it may be the wisest thing to do.
To dig further into the psychology of setting yourself up for long-term exercise success, Eddie and coach Margaret Moore offer this new book from Harvard Health Publications: "Organize Your Emotions, Optimize Your Life."
Other Helpful Resources
--For a visual reminder: 101 Reasons To Exercise poster, by Healthy Learning, which has other exercise-related posters as well.
--The President's Council On Fitness, Sports And Nutrition includes the federal recommendations on how active to be, and the new #0to60 campaign. There's Let's Move! for kids. The American Council on Exercise lays out Fitness Programs.
--For people in health care, there's The Institute of Lifestyle Medicine and Exercise Is Medicine. Eddie will lead the Harvard Medical School course "Active Lives" this December 9-10 in Boston. Magic Pill listeners can enroll here: ActiveLives.HMSCME.com
--Looking for a gym near you? The International Health and Racquet Sportsclub Association — the fitness industry association —  is based in South Boston and includes a geography-based health club finder at healthclubs.com. The YMCA site includes a "Find your Y" tool.
--Looking for a trainer? The American Council on Exercise, which certifies trainers, has a "Find An ACE Pro" tool,  and the American College of Sports Medicine, which also certifies fitness professionals, offers a "Pro-Finder" tool.  Also, the National Strength and Conditioning Association offers a "Find A Trainer" tool.
--Think you missed an episode or want to listen to one again? You can find all the episodes here.
Enjoyed The Music?
That was Mike Ellison performing the song "Stepping Into Destiny."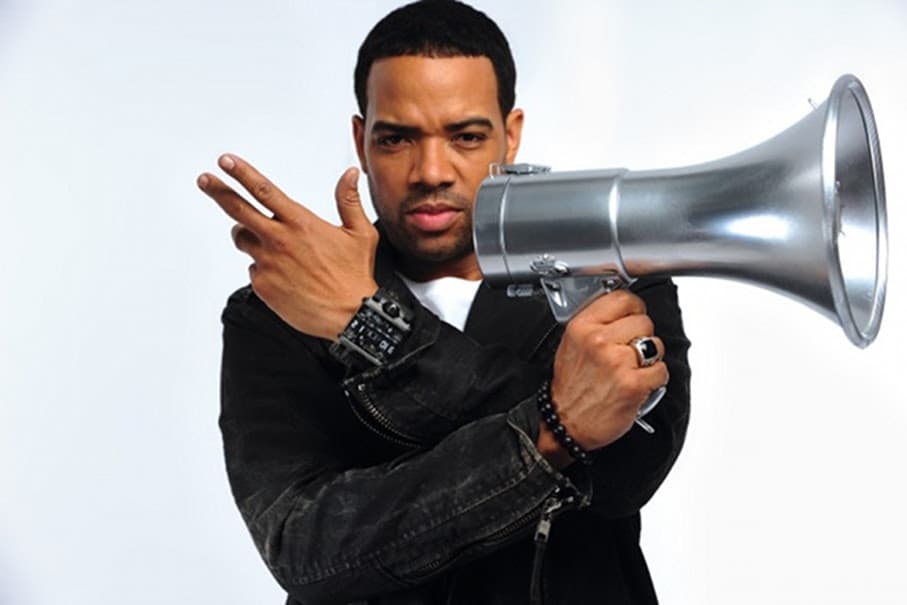 Born in Ethiopia, transformed in Detroit, Mike combines global awareness and incisive poeticism with a range of musical influences. His most recent project, FLYTANIUM, infuses hip-hop with traces of soul and electronica. Ellison previously released AfroFlow and AfroFlow II under the moniker MIKE-E. The multi-faceted artist's acting credits span film, theater and TV, with repeat performances on HBO's Def Poetry, and collaborative projects with the NFL, NBA, American Cancer Society and several other notable non-profit organizations.
You can listen to the full Magic Pill playlist here.
Keep Your Momentum Going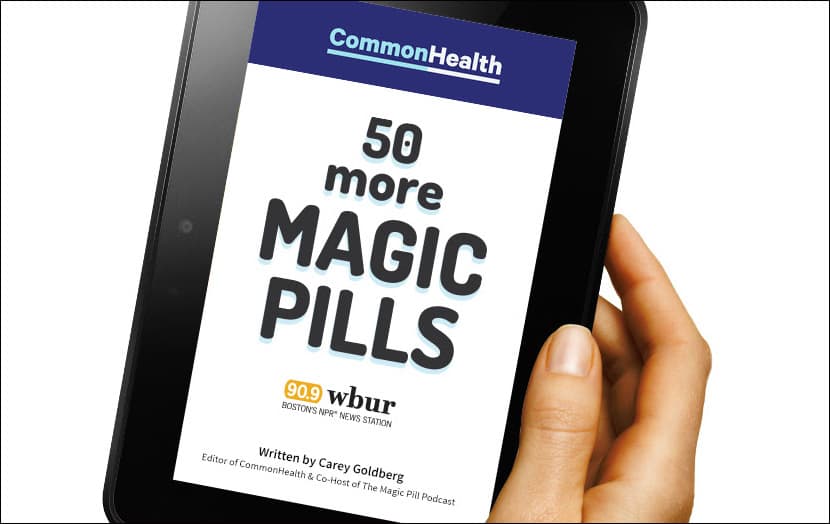 Help yourself and help us too by purchasing a copy of "50 More Magic Pills" for $2.99. The book is a compilation of powerful health and wellness reasons to exercise. All proceeds will go to supporting future work from WBUR's CommonHealth team.
---
We're curious about your Magic Pill experience. Please take two minutes and complete our anonymous survey.