In Darkness And In Light | With Patina Miller
19:09
Play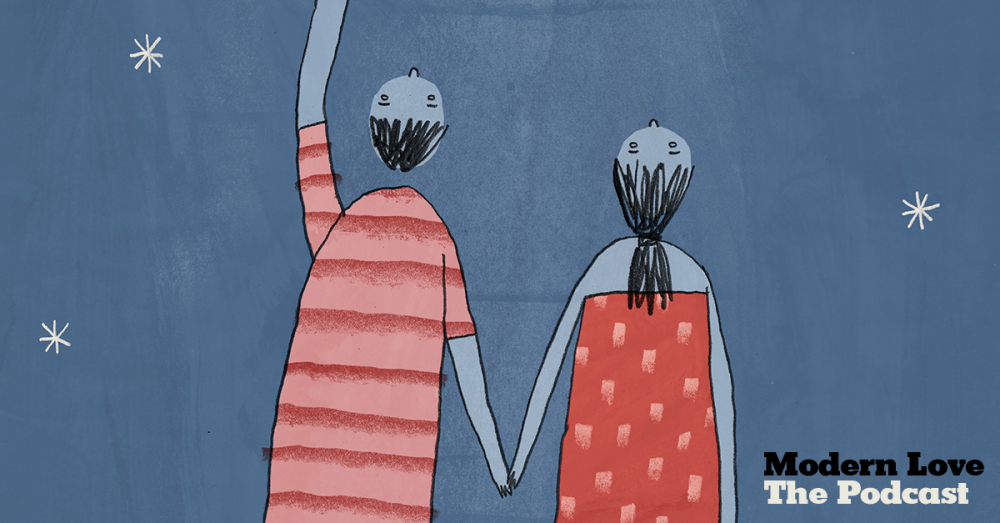 Nicole Kear seems like any other young mom — balancing career and family, rushing from activity to activity, and working to keep her marriage strong.
But Nicole has another challenge. She's slowly going blind.
This week, her Modern Love piece, "Together Always, In Darkness and in Light," is read by Tony Award-winning actress Patina Miller.
Next week, on March 3, we will release an episode that's all about taking a leap of faith. We want to hear your stories. In three sentences or less, tell us about a time you took a leap of faith in love. Write it down, or record a voice memo, and email it to modernlove@wbur.org.
A sneak peek:
"I've always wanted to go back to school. I was way, way too scared for years. So we did it together." — Ruby-Beth, Brooklyn
"In the spring of 1984, my girlfriend and I had been together (small Ohio college) for 18 months and apart (Ohio, Georgia, New Zealand) for an equal amount of time. We had not spoken in three months when I called to suggest that we get married over Thanksgiving weekend. Thirty-two years, two children and millions of warm memories later, I guess it was a phone call worth making." — John Lutz, Leeds, Massachusetts
"A month ago today my boyfriend and I were married after six years of dating. He says he doesn't love me as intensely as I love him. So I guess he took the leap of faith for me." — Jesus Hanson, Xalapa Veracuz, Mexico
When you send in your leap of faith, don't forget to tell us where you're from so we can add you to the Modern Love map (see below).
You can also share quotes on the Modern Love Facebook page.
More About The Voices in This Episode
Patina performed her first solo concert at the Kennedy Center for Performing Arts during its 2013-2014 theatrical season. She then made her New York City debut in February 2015 as part of Lincoln Center Theater's "American Songbook" series, which subsequently aired on PBS.
Miller received a degree in musical theater from Carnegie Mellon University. She currently resides in New York City.
Nicole C. Kear is the author of the memoir "Now I See You" (St. Martin's Press), chosen as a Must-Read by People, Amazon, Martha Stewart Living, Parade, Redbook and Marie Claire UK, among others. She is currently working on the first six books of an early reader series for children, "The Fix-It Friends," to be published by Macmillan Kids' Imprint, in 2017. Her essays appear in The New York Times, Good Housekeeping, New York, Psychology Today, as well as Salon, the Huffington Post and xoJane, and she teaches writing at the NYU School of Professional Studies.

A native of New York, she received a BA from Yale, a MA from Columbia and a red nose from the San Francisco School of Circus Arts. She lives in Brooklyn with her husband, three children and two aquatic frogs.
Many thanks to Dave Stovall and Henry Gale for giving us permission to use their music in this week's episode. Dave composed "Rare Birds in Love," which is used at the end of the reading. Henry Gale allowed us to use "Clouds Falling from the Sky" from their album "Earthbound."
What did you think of this week's episode? Leave a review on iTunes and while you're there, please subscribe so you never miss an episode.