I See My Superhero | With Sarah Silverman
18:08
Play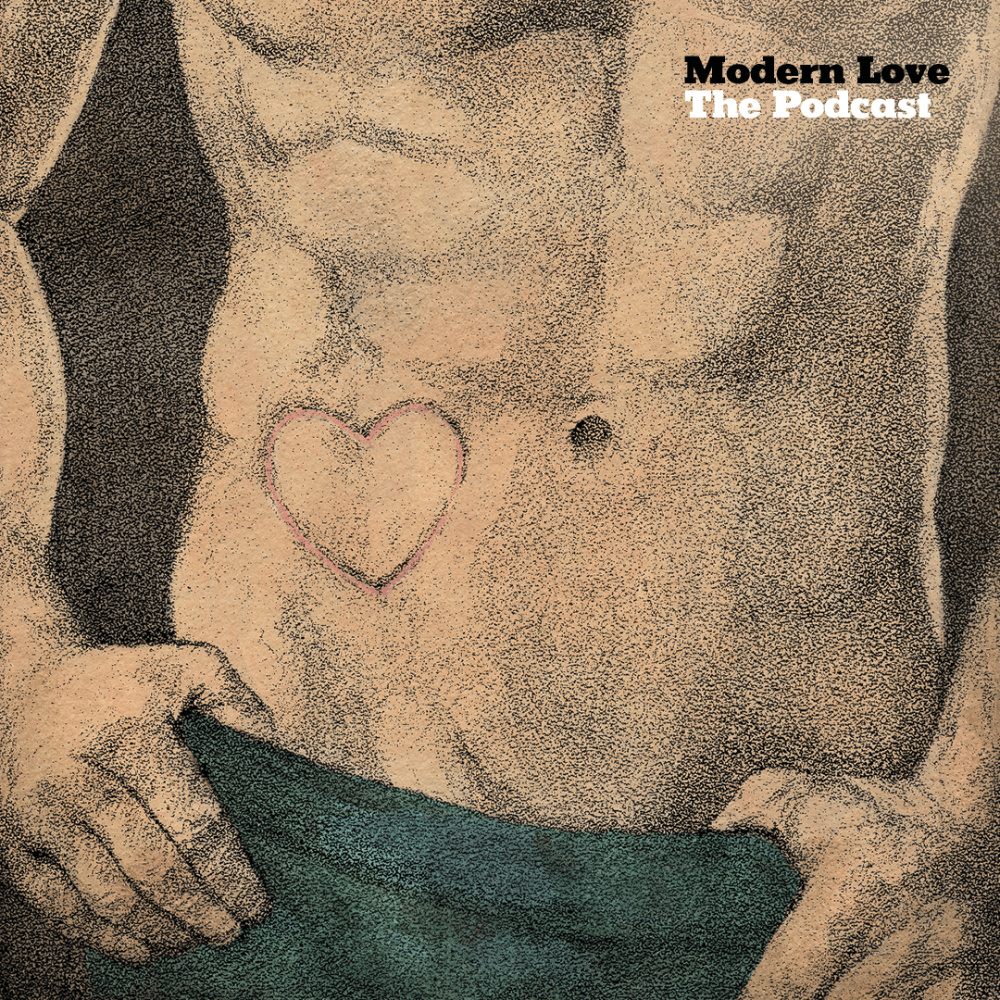 Love is generosity. But just how much of yourself — your physical flesh and blood — would you give to the person you love?  This week's essay explores just that.
Voices from this episode
Two-Time Emmy Award winner Sarah Silverman is one of the most versatile talents in entertainment, with credits including that of actress, creator, writer, executive producer, comedian, and author. Silverman will next be seen in both "The Book of Henry" and The Lonely Island's "Popstar: Never Stop Never Stopping," both of which are set for release
later this year. Silverman also continues to lend her voice to the Emmy-nominated Fox animated series "Bob's Burgers" and has a recurring role on the Golden Globe-nominated Showtime series "Masters of Sex," which will return for its fourth season this year. Additionally, she is a part of JASH, a comedy collective on YouTube featuring original content by Silverman and friends Michael Cera, Tim & Eric, and Reggie Watts.

Silverman was most recently seen as the star of "I Smile Back," the film adaptation of the Amy Koppelman novel. The drama premiered at the 2015 Sundance Film Festival to critical acclaim and was later released in theaters by Broad Green Pictures. Silverman received much praise for her role as "Laney Brooks," culminating in a 2016 Screen Actors Guild Award nomination for "Outstanding Performance by a Female Actor in a Leading Role." Her additional film credits include "Ashby," "A Million Ways to Die in the West," "Take This Waltz," "Gravy," "Peep World," "I Want Someone to Eat Cheese With," "The School of Rock," "There's Something About Mary," "The Way of The Gun," and the Oscar-nominated smash hit "Wreck It Ralph."

On stage, Silverman continues to cement her status as a force in stand-up comedy. In 2013, she debuted her hour long, critically-acclaimed HBO stand-up special "Sarah Silverman: We Are Miracles," which earned her the 2014 Primetime Emmy Award for "Outstanding Writing for a Variety Special." The special received an additional Primetime Emmy Awards nomination that year for "Outstanding Variety Special" in addition to a Writers Guild Awards nomination. In September 2014, Silverman released the special as an audio album through Sub Pop Records, which went on to receive a 2015 Grammy Awards nomination for "Best Comedy Album." Previously, Silverman made an impressive splash with her concert-meets-comedy film "Sarah Silverman: Jesus is Magic," which garnered major attention at the Toronto Film Festival.

In 2010, she released her first book, a memoir called "The Bedwetter: Stories of Courage, Redemption, and Pee." The book went on to become a New York Times Bestseller. Silverman was nominated for a 2009 Primetime Emmy Award for "Outstanding Lead Actress in a Comedy Series" for her portrayal of a fictionalized version of herself in her Comedy Central series "The Sarah Silverman Program." This marked Comedy Central's first ever Emmy nomination in a scripted acting category. Silverman also received a Writers Guild Award nomination for her work on the show. In 2008, Silverman won a Primetime Emmy Award for "Outstanding Original Music and Lyrics" for her musical collaboration with Matt Damon. Additionally, she was honored with a Webby Award for "Best Actress" for her online video "The Great Schlep," in which she persuaded young kids to encourage their grandparents in Florida to vote for President Obama prior to the 2008 Presidential Election.

Silverman grew up in New Hampshire and attended one year of New York University. In 1993, she joined "Saturday Night Live" as a writer and feature performer and has not stopped working since. She currently lives in Los Angeles. She tweets @SarahKSilverman.
Angela Balcita is the author of "Moonface: A True Romance" (Harper Perennial). Her work has appeared in The New York Times, The Iowa Review, and Utne Reader, among other publications.  She lives in Baltimore with her husband and daughter. She tweets @AngelaBalcita.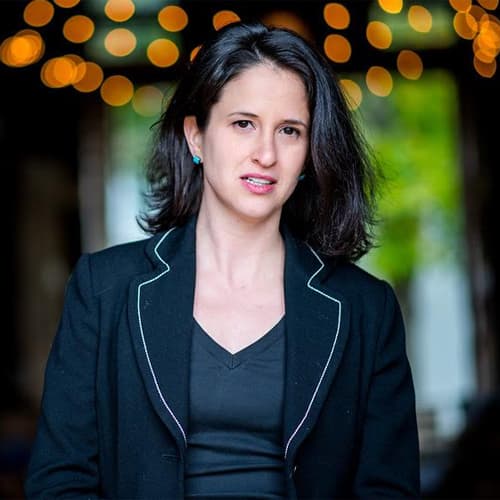 Jessica Alpert Managing Producer, Program Development
Jessica Alpert is the managing producer for program development at WBUR. In this position, she develops new podcasts and programs while also launching and nurturing WBUR's newest projects.