To Fall In Love, Do This | With Gillian Jacobs
Play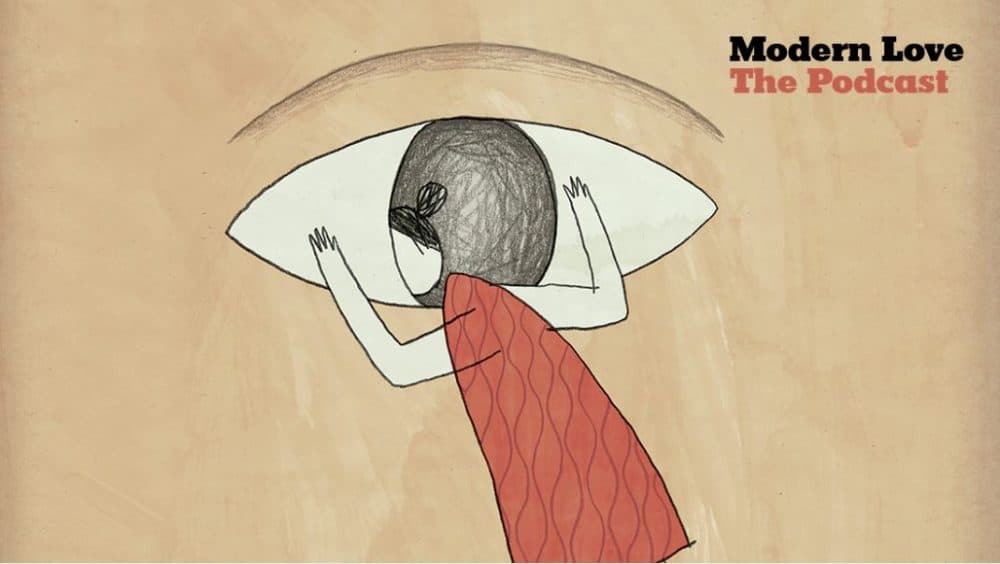 When Mandy Len Catron ended a turbulent, decade-long relationship, she wanted to take an entirely different approach to finding love. She abandoned her romantic ideals and, instead, turned to science — specifically, to a psychological experiment designed to increase intimacy between two people.
Mandy tells her story in her essay, "To Fall in Love with Anyone, Do This."
Voices in this episode

Gillian Jacobs can be seen in the new Judd Apatow Netflix series "Love," opposite Paul Rust. "Love" follows Mickey (Jacobs) and Gus (Rust) as they navigate the exhilaration and humiliations of intimacy, commitment, and other things they are hoping to avoid. "Love" is currently in production on Season 2, which will also be released on Netflix.

Upcoming, Jacobs will be seen in the new Mike Birbiglia dramatic comedy, "Don't Think Twice," starring alongside Keegan-Michael Key and Kate Micucci. Additionally, she recently wrapped production in "Dean," directed by Demetri Martin.

Jacobs was also seen in the fourth season of the HBO hit series "Girls" as fan-favorite Mimi Rose Howard, the multimedia artist who doesn't agree with Hannah's (Lena Dunham) interpretations about art and challenges her ideas.

Jacobs made her directorial debut with "The Queen of Code," a documentary short film about Grace Hopper, the computer scientist and high-ranking naval officer. The short premiered on Nate Silver's FiveThirtyEight website on January 28, 2015 as part of the "Signals" docu-series, where filmmakers use data analytics to explore stories across political, economic, science, lifestyle and sports domains.

Previously, Jacobs starred in the critically acclaimed comedy "Community," which just finished its sixth season. She was nominated for a Broadcast Television Journalists Association award in the category of "Best Comedy Supporting Actress" for her performance as Britta. Additionally, the show won a Broadcast Television Journalists Association award in the category of "Best Comedy Series" in 2012.

Jacobs' recent film credits include Mike Bender's "Black or White," which debuted at the 2014 Toronto Film Festival, as well as Steve Pink's "Hot Tub Time Machine 2," which she starred in opposite Rob Corddry, Craig Robinson, Clark Duke, Adam Scott and Chevy Chase.

Her theater credits include Philip Seymour Hoffman's "The Little Flower of East Orange" opposite Ellen Burstyn and Michael Shannon at the Public Theater, "A Feminine Ending" at the Playwrights Theater and Adam Rapp's "Cagelove" at the Rattlestick Theater.

Jacobs received her Bachelor of Fine Arts at The Juilliard School.


Mandy Len Catron is originally from Appalachian Virginia. Mandy is a writer living and working in Vancouver, BC. Her essay collection "How to Fall in Love with Anyone" will be out from Simon and Schuster in 2017. She teaches English and Creative Writing at the University of British Columbia. She tweets @LenMandy.
Complete the 36 Questions!
Now it's your turn to go through Arthur Aron's 36 questions -- with a partner, a friend, or a complete stranger. When you're done, record a voice memo or write something about your experience, and send it to modernlove@wbur.org. We'll feature some of our favorites on the podcast.