A Heart Of Gold | With Ruth Negga
Play
Sometimes our most rewarding relationships come in unexpected packages. And sometimes people on the outside just don't get it.
Actor Ruth Negga reads Caroline Leavitt's essay, "My Touchstone and a Heart of Gold." Negga plays "Mildred Loving," in the new film "Loving" which retells the story around the landmark Supreme Court case "Loving v Virginia."
Voices in this Episode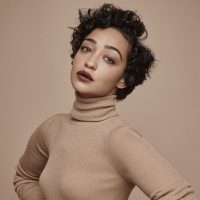 Ruth Negga is an exceptionally talented and versatile actress with a body of work that spans award-winning theatre productions, big screen historical dramas, independent films and innovative television series.

Ruth Negga can currently be seen starring as 'Tulip O'Hare' in the AMC series "Preacher" opposite Dominic Cooper. Produced by Seth Rogen, the series is based on the hit graphic novel of the same name.  This fall, Ruth will star as 'Mildred Loving' opposite Joel Edgerton in Jeff Nichols' "Loving," inspired by the documentary The Loving Story. The film follows Mildred and Richard Loving, the couple behind the pivotal 1967 civil rights case, Loving vs. Virginia. The interracial couple married in June 1958 and as a result were arrested and sentenced to year in the state penitentiary— a sentence that was suspended on the condition that they be exiled from the state of Virginia. The couple spent the next nine years fighting, determined to be together in their home state. Loving Vs. Virginia became a landmark victory in the Supreme Court, as well as an important step forward in the Civil Rights battle.

Earlier this year, Ruth was seen in Duncan Jones' "Warcraft," an epic fantasy adventure based on the popular video game series. Last year Ruth was seen in the title role of Scott Graham's independent UK drama "Iona."  Iona takes her teenage son (Ben Gallagher) to the holy island where she was born so they can hide from a violent crime. Ruth's other past feature work includes Richie Adams' independent "Una Vida," John Ridley's historical drama "All Is By My Side," Stephen Bradley's "Noble," Marc Forster's "World War Z" for Paramount, David Weaver's thriller "The Samaritan" and Neil Jordan's dramatic comedy "Breakfast on Pluto."

On television, Ruth holds a variety of US and UK credits including Justin Chadwick's HBO television movie "The Money," Marvel's "Agents of S.H.I.E.L.D." for ABC as the beautiful and sinister 'Raina' for which she was nominated for a 2016 Irish Film & Television Award in the category of "Best Actress in a Supporting Role, Drama", the hit UK series "Misfits for Logo" as 'Nikki', as 'Rosie' on "Love/Hate" for RTE and as 'Rochelle" on BBC's mini-series "Five Daughters." Ruth won the Irish Film and Television Academy Award for Best Actress for her portrayal of 'Shirley Bassey' in the TV movie "Shirley."

Her extensive and award-winning theatre production credits include "Lolita" as her stage debut for Corn Exchange Theatre Company at the Abbey Theatre, "Duck for Out of Joint" and The Royal Court Theatre (for which she was nominated for an Olivier best newcomer), "Playboy of the Western World" at The Old Vic, Hamlet at the National Theatre, "Phaedre" at the National Theatre, for which she won the Ian Charleson Award, "Oedipus Loves You" at Peter Pan Theatre, "Lay Me Down Softly," "The Crucible," "The Bacchae," "Burial At Thebes" all at the Abbey Theatre, and "Titus Andronicus" at The Project Theatre, for which she received the Irish Times Award for Best Actress.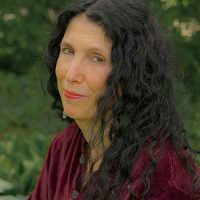 Caroline Leavitt is the New York Times and USA Today bestselling author of Is This Tomorrow, Pictures of You, Girls In Trouble, Coming Back To Me, Living Other Lives, Into Thin Air, Family, Jealousies, Lifelines, Meeting Rozzy Halfway. Various titles were optioned for film, translated into different languages, and condensed in magazines.

Her ninth novel, Pictures of You, went into three printings months before publication and is now in its fourth printing. A New York Times bestseller, it was also a Costco "Pennie's Pick," A San Francisco Chronicle Editor's Choice "Lit Pick," and was one of the top 20 books published so far in 2011, as named by BookPage. Pictures of You was also on the Best Books of 2011 lists from The San Francisco Chronicle, The Providence Journal, Bookmarks Magazine and Kirkus Reviews.

Her novel, Is This Tomorrow is a New York Times and USA Today bestseller, a San Francisco Chronicle Lit Pick/Editor's Choice, a Jewish Book Council Bookclub Pick, a WNBA National Great Group Reads, a May Indie Next Pick, A Best Book of 2013 from January magazine, on the longlist for the Maine Readers' Choice Award, and the winner of an Audiofile Earphones Award.

Her many essays, stories, book reviews and articles have appeared in Salon, Psychology Today, The New York Times Sunday Book Review, The New York Times Modern Love, Publisher's Weekly, People, Real Simple, New York Magazine, The San Francisco Chronicle, The Washington Post, The Boston Globe and numerous anthologies. She won First Prize in Redbook Magazine's Young Writers Contest for her short story, "Meeting Rozzy Halfway," which grew into the novel. The recipient of a 1990 New York Foundation of the Arts Award for Fiction for Into Thin Air, she was also a National Magazine Award nominee for personal essay, and she was awarded a 2005 honorable mention, Goldenberg Prize for Fiction from the Bellevue Literary Review, for "Breathe," a portion of Pictures of You. As a screenwriter, Caroline was a 2003 Nickelodeon Screenwriting Fellow Finalist, and is a recent first-round finalist in the Sundance Screenwriting Lab competition for her script of Is This Tomorrow.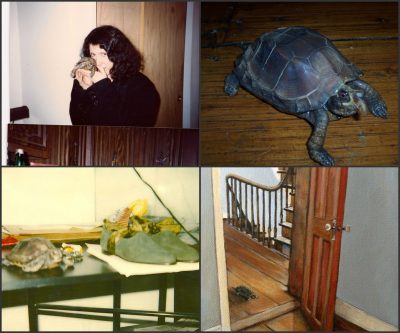 Caroline has been a judge in both the Writers' Voice Fiction Awards in New York City and the Midatlantic Arts Grants in Fiction. She teaches novel writing online at both Stanford University and UCLA Extension Writers Program, as well as working with writers privately.

Caroline has appeared on The Today Show, Diane Rehm, German and Canadian TV, and more, and she has been featured on The View From The Bay. She lives in Hoboken, New Jersey, New York City's unofficial sixth borough, with her husband, the writer Jeff Tamarkin, and has an acting student son, Max.