DJ's Homeless Mommy | With Dan Savage
Play
Nationally-syndicated sex columnist and podcaster Dan Savage is well known for giving advice on any and all relationship issues. But in his Modern Love essay, he posed some very complicated questions of his own.
This week, Dan Savage reads his own essay, "D.J.'s Homeless Mommy."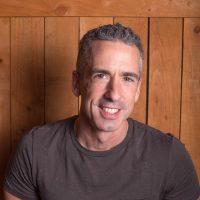 Voice in this Episode
Dan Savage is an American author, media pundit, journalist, podcaster and activist for the LGBT community. He writes Savage Love, an internationally syndicated relationship and sex advice column, and hosts the Savage Lovecast, a weekly sex and relationship advice show.

In 2010, Savage and his husband, Terry Miller, began the It Gets Better Project to help prevent suicide among LGBT youth. Savage lives in Seattle with his husband and son.