Elvis And My Husband Have Left The Building | With Malin Akerman
Resume
When Liza Monroy decided to get married in her early 20s, to a man who could never be with her completely, she didn't care. Her husband needed her in ways only she could provide.
Voices In This Episode
Swedish-Canadian actress Malin Akerman has since been tearing up Hollywood with her beauty and charisma, her sharp comedic timing and her touching dramatic performances. She currently stars in Showtime's television series "Billions," alongside Damian Lewis and Paul Giamatti, and season two just returned to air in February 2017.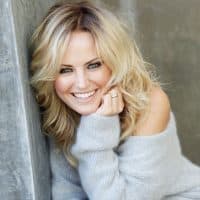 Akerman starred in the feature film "Final Girls" in 2015, opposite Taissa Farmiga and Nina Dobrev, and had a role opposite Blythe Danner in 2015's critically acclaimed film, "I'll See You In My Dreams." She also appeared on the big screen in 2016 in Lionsgate's "Misconduct" opposite Anthony Hopkins and Al Pacino as well as the independent film, "The Ticket," opposite Dan Stevens and directed by Ido Fluk, which made its feature debut at the 2016 Tribeca Film Festival and will be theatrically released in April 2017.

Akerman's range in comedy and drama is exemplified by her diverse body of work in film and television. In 2007 she starred alongside Ben Stiller in "The Heartbreak Kid," directed by the Farrelly brothers, followed by the 2008 romantic comedy, "27 Dresses," directed by Anne Fletcher, and a year later she joined Sandra Bullock and Ryan Reynolds in Fletcher's "The Proposal." In 2009 Akerman was seen in the comedy "Couples Retreat," opposite Vince Vaughn, Kristen Bell, Jason Bateman, and Jon Favreau, and co-starred in Zack Snyder's blockbuster "Watchmen," which opened at number one with more than $50 million in box office sales. She was seen in theaters nationwide in the 2010 Sundance Audience-Award winner, "Happythankyoumoreplease," opposite Kate Mara, Zoe Kazan and Josh Radnor and at the 2011 Tribeca Film Festival, Akerman shared the big screen with Ryan Philippe and Taylor Kitsch in Steven Silver's "The Bang Bang Club."

In 2012, Akerman graced the big screen in "Wanderlust," with Paul Rudd and Jennifer Aniston, sang alongside Tom Cruise in the musical adaptation of the Broadway hit "Rock of Ages," and starred in Sebastian Gutierrez's nod to classic film noir, "Hotel Noir."

Akerman is also no stranger to the small screen. Her breakthrough came in 2005 on the HBO series "The Comeback," with Lisa Kudrow. She had a memorable recurring role on the third season of "Entourage" as well ABC's hit comedy, "Suburgatory," was seen in a special episode of "How I Met Your Mother," and stars in the third season of Adult Swim's Emmy Award-winning medical-drama parody, "Children's Hospital." From 2013-2014 she starred in the title character of ABC's comedy, "Trophy Wife," opposite Bradley Whitford, Marcia Gay Harden, and Michaela Watkins.

Akerman currently resides in Los Angeles and New York. In her spare time, she enjoys volunteering for organizations such as the Environmental Media Association and Opportunity International.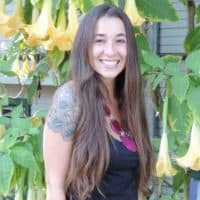 Liza Monroy's writing has appeared in The New York Times, The New York Times Magazine, The Los Angeles Times, O (Oprah Magazine), Poets & Writers, Marie Claire, Newsweek, Guernica, Catamaran, The Village Voice, Everyday With Rachael Ray, Jane, Self, Psychology Today, Jezebel, Publishers Weekly, Bust and many other publications and anthologies, including The New York Times' Best of Modern Love, Goodbye To All That: Writers on Loving and Leaving New York, One Big Happy Family, and Wedding Cake For Breakfast. A graduate of Emerson College and Columbia University's School of the Arts, Liza has taught writing at Columbia University, UCLA Extension, and is currently on the faculty of the Writing Program at UC Santa Cruz. She loves surfing, playing capoeira, reading, traveling, drinking coffee, and spending time with her husband, pug, baby, and their unruly potbellied pig, Señor Bacon.