A Prince Charming For The Prom | With Tituss Burgess
Resume
Everyone has a prom-night story.  Maybe you loved it — the corsages, the rented tux, the dress you probably never wore again...or maybe it was a total disaster. Or maybe you skipped it altogether?
When Frank Paiva was a senior in high school, he wrote the Modern Love essay, "A Prince Charming For The Prom (Not Ever After, Though)," about his prom experience — well actually, experiences.
Voices In This Episode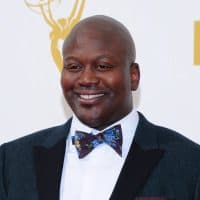 Two-time Emmy-nominated actor Tituss Burgess grew up loving music and pursued a degree in the subject at the University of Georgia. After college, he eventually made his way to New York where he appeared in such musicals as "Jersey Boys," "The Little Mermaid" and "Guys and Dolls." In 2011, Burgess began his recurring role as "D'Fwan" on the Emmy-winning NBC hit sitcom "30 Rock." He now plays Titus Andromedon (a role created specifically for him) in the Netflix hit comedy series, "Unbreakable Kimmy Schmidt," which debuted in 2015. In Season One of the hit comedy series, Burgess' character 'Titus Andromedon' records a music video for the song "Peeno Noir." In what Refinery 29 is calling "the best celebrity collaboration in wine history," Tituss Burgess is now selling his own Pinot noir, Pinot by Tituss. Season Three of "Unbreakable Kimmy Schmidt" begins May 19th. He tweets @TitussBurgess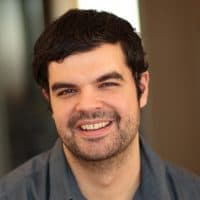 Frank Paiva is a writer, actor, and tour guide living in New York City. He wrote about movies for MSN.com for nine years. His work has also appeared in the Seattle Weekly, the Not for Tourists guide, and the monthly newsletter for his grandmother's mobile home park for seniors.

As an actor, Frank has appeared in plays at Theatre for a New Audience, La MaMa, the Flea Theater, HERE Arts Center, the Bushwick Starr and the Williamstown Theatre Festival. He is currently writing and starring in "Catwalk Kings," a comedic web series about the glamorous world of plus-size male modeling. Look for the first season in early 2017. You can follow him on Twitter at @FrankPaiva206.