A Slow Fade To Black | With Minnie Driver
Resume
When Patty Dann met her husband Willem, she was in her late 30s. Her dreams of a lifelong partner and family were all but complete but then reality got in the way.
Minnie Driver stars in the ABC comedy "Speechless." Here she is reading Patty Dann's essay "Our Story Ended With A Slow Fade To Black"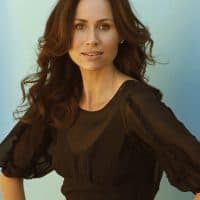 Voices In This Episode
Minnie Driver first came to the attention of audiences and critics alike in 1995 for her critically acclaimed performance in "Circle of Friends," in which she starred with Chris O'Donnell. She went on to earn Oscar and Screen Actors Guild nominations, both in the category of Outstanding Performance by a Female Actor in a Supporting Role for Miramax's award-winning feature, "Good Will Hunting," directed by Gus Van Sant. In 1998 she was honored with ShoWest's prestigious Female Star of Tomorrow for her work.

Her film career is not only filled with characters from all over the world, but includes diverse choices in both the independent and major film worlds. Among her critically acclaimed performances are the films "Take," which premiered at the 2007 Tribeca Film Festival, the dark comedy, "Grosse Pointe Blank," "Return to Me" opposite David Duchovny, the feature of Oscar Wilde's, "An Ideal Husband;" provided the voice of "Jane" in Walt Disney's, "Tarzan;" "High Heels and Low Lifes;" "The Governess;" "Beautiful" (which she produced with her sister, Kate for their production company, Two Drivers); "Big Night;" "Ella Enchanted;" "Sleepers;" the only female alongside Robert DeNiro, Brad Pitt and Dustin Hoffman, directed by Barry Levinson; Marc Evans' British musical-comedy, "Hunky Dory" (opposite Aneurin Barnard); and the British ensemble comedy "I Give it a Year."

On the small screen, Driver can be seen starring in one of ABC's most highly anticipated comedies, "Speechless." The series follows a family with a special-needs child and the challenges they face together. Driver heads up the family as the matriarch, with John Ross Bowie as her husband. Creator Scott Silveri ("Friends") cast Micah Fowler, the son, who has cerebral palsy in real life. This truly unique comedy explores the difficulty of a special-needs child through comedy in a truly groundbreaking way. Not just another family sitcom, "Speechless" premiered in the Fall of 2016 and has been renewed for a second season.

Driver is currently filming Simon Kaijser's "The Spinning Man" also starring Pierce Brosnan and Guy Pearce and recently completed production on "Wilde Wedding" with Glenn Close and John Malkovich. "Wilde Wedding" is slated to release in September 2017.

In 2014, Driver starred as Fiona, a needy, highly-strung single mom to her 11-year-old son Marcus (Benjamin Stockham) who moved in next door to Will (David Walton) and manages to disrupt his perfect world in NBC's charming comedy "About a Boy."

In December 2014, Driver appeared in the two-part, four-hour American television miniseries "The Red Tent." Based on the best-selling novel by Anita Diamant, the series tells the story of the twelve tribes of Israel. Also that month, Driver appeared in NBC's "Peter Pan Live!." playing the adult version of female lead Wendy Darling in its live staging of the musical.

Driver starred in the Lifetime television movie "Return to Zero," a devastating true story of a couple's attempts to navigate their way through a pregnancy filled with doubt, grief and trepidation. She was nominated for a 2014 Critics' Choice Television Award and a 2014 Primetime Emmy Award on behalf of her performance in the film.

Driver was also seen in "Beyond the Lights" from Relativity opposite Gugu Mbatha-Raw and Danny Glover. She played cutthroat "momager" to Mbatha-Raw's conflicted pop star, Noni Jean. The film opened to strong reviews on November 14, 2014.

In 2011, Minnie received the Genie Award for Best Supporting Actress for her role as "Mrs. P," a New York Jewish American princess and the second of Paul Giamatti's three wives in the film, "Barney's Version." Adapted from the 1997 novel written by Canadian author Mordecai Richler, the film also starred Dustin Huffman.

In 2010, Minnie starred in Fox Searchlight's "Conviction," which depicted the true story of a woman (Hilary Swank) who devotes her life to freeing her brother from a life sentence for a crime she knows he didn't commit. Driver, with an unerring Boston cadence, plays "Abra," Swank's only friend, who joins the cause. Also in 2010, Minnie starred opposite Jimmy Nesbit in the five-part television series, "The Deep," which premiered in the UK on August 3, 2010 on the BBC.

Driver appeared as the unforgettable, "Dahlia Molloy" on the critically acclaimed FX television series, "The Riches." An audience favorite, Driver received an Emmy and Golden Globe nomination for her role. She also made several guest appearances on NBC's "Will & Grace," as "Lorraine Finster," a critic and fan darling. Her credits also include her role in the five-part thriller set thousands of feet below the arctic ice in BBC's, "The Deep."

Driver, a singer before she became an actress, lent her vocals to the original title track, "Learn to be Lonely," written by Andrew Llyod Weber, for the 2004 film version of his "Phantom of the Opera," directed by Joel Schumacher. The song, which played over the end credits, was nominated for a Golden Globe and an Oscar in the "Best Original Song" category. She also made an indelible impression as "Carlotta," the reigning Italian opera house diva, and received critical praise for her performance including a nomination by the Critics Circle in the Best British Actress in a Supporting Role category.

Driver released her debut album, "Everything In My Pocket" in 2004. Driver toured with the Finn Brothers in the UK and headlined her own sold-out tour in the United States. In 2007, Driver's second album, "SEASTORIES," was released. The album features performances from Ryan Adams and his band "The Cardinals," as well as indie queen Liz Phair.

Her latest album, "Ask Me to Dance," was released on October 7, 2014. The album features Minnie covering a wide array of artists – from Elliott Smith to Neil Young to Frank Sinatra.

On stage, Driver appeared at London's Comedy Theatre with Matthew Perry and Hank Azaria in David Mamet's "Sexual Perversity in Chicago." The play held the record for the largest box-office advance for a West End show at that time. Other theatrical productions include: "The Comedy of Errors," "The Married Man, "School for Scandal" and "Camino Real."

Among Driver's charitable causes is OXFAM, for which she is a spokesperson. In 2004, she traveled to Cambodia and Thailand for the international aid agency, to draw attention to the exploitation of the poverty stricken workforce in the garment industry. She is also active on behalf of the environment and animal well-being.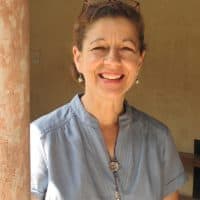 Patty Dann has written three novels, Mermaids, Starfish and Sweet & Crazy. Along with The Butterfly Hours, she has published two memoirs, The Baby Boat and The Goldfish Went on Vacation. Her work has been translated into French, Japanese, Dutch, Italian, Chinese, Korean, German and Portuguese. Mermaids was made into a movie with Cher, Winona Ryder, Bob Hoskins and Christina Ricci. The Butterfly Hours was chosen one of the Best Books for Writers by Poets & Writers.

Dann's work has appeared in The New York Times, The Boston Globe,  O: The Oprah Magazine, Redbook, More, Poets & Writers, Forbes Woman, The Philadelphia Inquirer, The Chicago Tribune, Christian Science Monitor, The Oregon Quarterly, The Writer's Handbook, Dirt: An Anthology About Keeping House and This I Believe: On Motherhood.

Dann was cited by New York Magazine. as one of the "Great Teachers of NYC." She has an MFA in Writing from Columbia University and a B.A. from the University of Oregon. She has taught at Sarah Lawrence College and the West Side YMCA.

Dann is a member of PEN, The Authors Guild and New York Writers Workshop.

Dann is married to journalist, Michael Hill and has one son and two stepsons.