An Empty Heart | With Zoe Lister-Jones
Play
Most of us have had our hearts broken at some point or another. Maybe you're in the thick of it right now. If so, take heart. This week's essay, written by renowned novelist Lily King, offers a silver lining to heartbreak.
Zoe Lister-Jones — writer, director and star of the new film "Band Aid" — reads Lily King's essay, "An Empty Heart is One That Can Be Filled."
Voices in this episode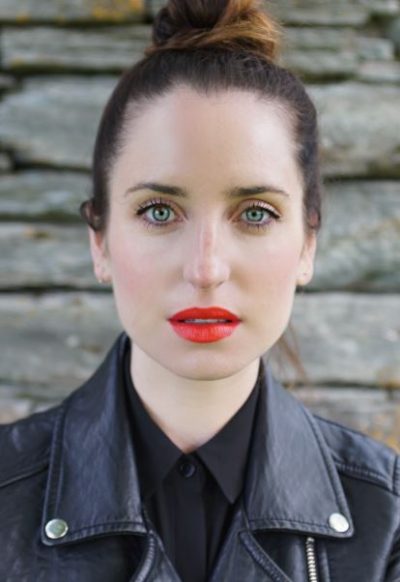 Zoe Lister-Jones grew up in Brooklyn, New York. As the only child of two artists, she was exposed to the New York art scene at an early age, eventually leading her to the NYU Tisch School of the Arts and the Royal Academy of Dramatic Arts in London.

Lister-Jones is an actor, writer and producer who is currently starring opposite Colin Hanks on CBS' "Life in Pieces." She just wrapped her directorial debut, which premiered at the Sundance Film Festival, with the indie comedy "Band Aid." Starring along her is Brooklyn Decker, Adam Pally, Fred Armisen, Hannah Simone, Ravi Patel and Susie Essman.

Most recently, she appeared in Rick Famuyiwa's "Confirmation" for HBO, about the controversial confirmation hearing of Supreme Court nominee Clarence Thomas. She portrayed Carolyn Hart, an aide to then Senator Biden (played by Greg Kinnear). Additionally, she wrote and produced "Consumed," in which she also stars opposite Danny Glover and Victor Garber — a dramatic thriller set in the complex world of GMOs. Lister-Jones also wrote, executive produced and starred in the Fox Searchlight feature, "Lola Versus," and co-wrote, produced and starred in the indie comedy, "Breaking Upwards."

Additional feature film credits include "The Other Guys," "Salt," "State of Play," "Shadows and Lies," "Stuck Between Stations," "Armless" and "Arranged." Lister-Jones' past television credits include co-starring roles in "Friends with Better Lives," "Whitney," "Delocated," and guest appearances in "The Good Wife," "The Class," "Bored to Death" and "Kidnapped." She most recently had a recurring role on "New Girl" as Councilwoman Fawn Moscato.

In addition to her screen credits, Lister-Jones starred on Broadway opposite Jeff Goldblum in "Seminar," and opposite Johnny Galecki in "The Little Dog Laughed," a role which she originated at New York's Second Stage Theater. Her off-Broadway credits include "The Marriage of Bette and Boo," "The Accomplices," and her one-woman show, "Codependence is a Four Letter Word," which she produced, wrote and starred in, and was a New York Times Critics Pick.

Lister-Jones now resides in Los Angeles.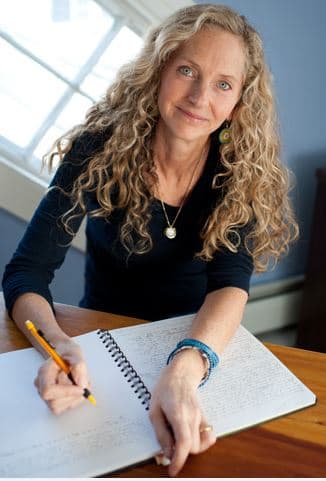 Lily King grew up in Massachusetts and received her B.A. in English Literature from University of North Carolina at Chapel Hill, and her M.A. in Creative Writing from Syracuse University. She has taught English and Creative Writing at several universities and high schools in this country and abroad.

Lily's first novel, "The Pleasing Hour" (1999), won the Barnes and Noble Discover Award and was a New York Times Notable Book and an alternate for the PEN/Hemingway Award. Her second, "The English Teacher" (2005), was a Publishers Weekly Top Ten Book of the Year, a Chicago Tribune Best Book of the Year, and the winner of the Maine Fiction Award. Her third novel, "Father of the Rain" (2010), was a New York Times Editors Choice, a Publishers Weekly Best Novel of the Year and winner of both the New England Book Award for Fiction and the Maine Fiction Award. It was translated into various languages.

Lily's latest novel, "Euphoria," was released in June 2014. It won the Kirkus Award for Fiction 2014, the New England Book Award for Fiction 2014 and was a finalist in the National Book Critics Circle Awards. "Euphoria" was named one of the 10 Best Books of 2014 by The New York Times Book Review. It was included in TIME's Top 10 Fiction Books of 2014 and the Amazon Best Books of 2014. Reviewed on the cover of The New York Times Book Review, Emily Eakin called "Euphoria" a "taut, witty, fiercely intelligent tale of competing egos and desires in a landscape of exotic menace." The novel is being translated into numerous languages and a feature film is underway.

Lily is the recipient of a MacDowell Fellowship and a Whiting Writer's Award. Her short fiction, essays and reviews have appeared in many publications, including The New York Times, The Washington Post, The Los Angeles Review of Books, Ploughshares, Glimmer Train and several anthologies.