A Lost Child, But Not Mine | With Betty Gilpin
Play
Every relationship is young at some point. The inevitable challenges that a couple faces can age them---sometimes for the better and sometimes for the worse. Or maybe those challenges do something in between. Kassi Underwood's experience is firmly planted in that in-between territory.
Voices In This Episode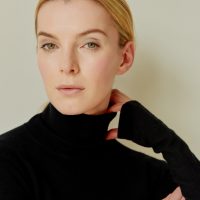 In television, film, and theatre, Betty Gilpin has established herself as one of the industry's most exciting actresses after breaking out this Summer in Netflix's hit series, "G.L.O.W."

Gilpin can currently be seen in the Netflix Summer hit "G.LO.W.," which was released on June 23rd, 2017. The series is created by Liz Flahive ("Nurse Jackie") and Carly Mensch and executive produced by Jenji Kohan ("Orange is the New Black"). Starring opposite Alison Brie and Marc Maron, Gilpin appears as "Debbie 'Liberty Bell' Eagan," Ruth's best friend and former soap opera actress. The series is based on the 1980's professional wrestling league, 'Gorgeous Ladies of Wrestling'.
On television, Gilpin is also notable for portraying "Doctor Carrie Roman" in the Golden Globe nominated show "Nurse Jackie" and has recently recurred on the first season of Starz's critically acclaimed show, "American Gods," leaving her mark as "Audrey," the scorned and vengeful wife of Shadow Moon's best friend.

On screen, Gilpin can be seen in the films "True Story," alongside James Franco and Jonah Hill, "Ghost Town" with Ricky Gervais, " Take Care, "Death in Love," "The Northern Kingdom," and "Beach Pillows."

Gilpin is currently filming the role of "Whitney" in New Line Cinema's comedy "Isn't It Romantic" with Rebel Wilson, Liam Hemsworth, Adam Devine, and Priyanka Chopra. Directed by Todd Strauss-Schulson, the story centers around a cynical woman (Wilson) who does not believe in love and who wakes up one day to find herself trapped inside a romantic comedy. The film has a release date of February 14, 2019 and will be distributed by Warner Brothers.

On stage in 2008, Gilpin made her off-Broadway debut in the Second Stage's productions of "Good Boys and True" by Roberto Aguirre-Saca and "Boys Life" by Howard Korder. At the Williamstown Theatre Festival in 2009, Gilpin co-starred in the world premiere of Noah Haidle's "What Is The Cause of Thunder," a two-character play with Wendie Malick. Gilpin then took the stage in 2010 at the Roundabout Theatre Company's production of "The Language Archive," and in 2011, the Manhattan Theatre Club's productions of "That Face" and "We Live Here."  Additionally, in 2011, Gilpin appeared in Lucas Kavner's "Fish Eye" with the Colt Coeur theatre company in New York. In the following year, Gilpin created the role of 'Elizabeth' in the premiere of Sam Shepard's "Heartless" (2012) at the Signature Theatre in New York.

Other notable theater roles include Rattlestick Theater's production of Lucy Thurber's "Where We're Born" (2013), Lila Neugerbauer's production, "An Intervention" (2014) by playwright Mike Bartlett, which premiered at the Williamstown Theatre Festival, the world premiere of Halley Feiffer's "I'm Gonna Pray For You So Hard" (2015) at Atlantic Theater Company and in Bess Wohl's "Barcelona" (2016) at the Geffen Playhouse in Los Angeles.

Born and raised in New York, Gilpin received her Bachelor of Arts degree at Fordham College at Lincoln Center. Gilpin currently resides in Brooklyn with her husband.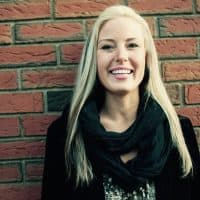 Kassi Underwood is the critically acclaimed author of "May Cause Love: An Unexpected Journey of Enlightenment After Abortion" (HarperOne/HarperCollins, Feb. 2017).

Kassi's international coaching sessions, "Getting Real to Heal" and "Follow Your Gut," reach ambitious women with a mission to lead them back to their natural selves and to return to the force of nature they came here to be. She provides pro bono coaching in women's prisons.

She earned an MFA in literary nonfiction on a teaching fellowship at Columbia University before joining the faculty of the Undergraduate Writing Program. Next she pursued a master's degree at Harvard University with a focus on spiritual counseling, social justice, and the history of women healers. She is trained in Mindfulness-Based Stress Reduction from U-Mass Medical School, a student of the metaphysical text A Course in Miracles, and a daily meditator with a decade of experience, including five days alone in the woods to quit Zoloft cold turkey.

Kassi won the 2013 "Pro-Voice Storyteller Award," presented by Exhale, an organization supporting the leadership of women who have experienced abortion to bridge the political divide in the United States. She has written for The New York Times, The Atlantic Monthly, Best Self, Refinery29, Guernica, Al Jazeera, The New York Daily News, The Rumpus, and elsewhere.