A Family Fairytale, Twice Told | With Julia Stiles
17:01
Play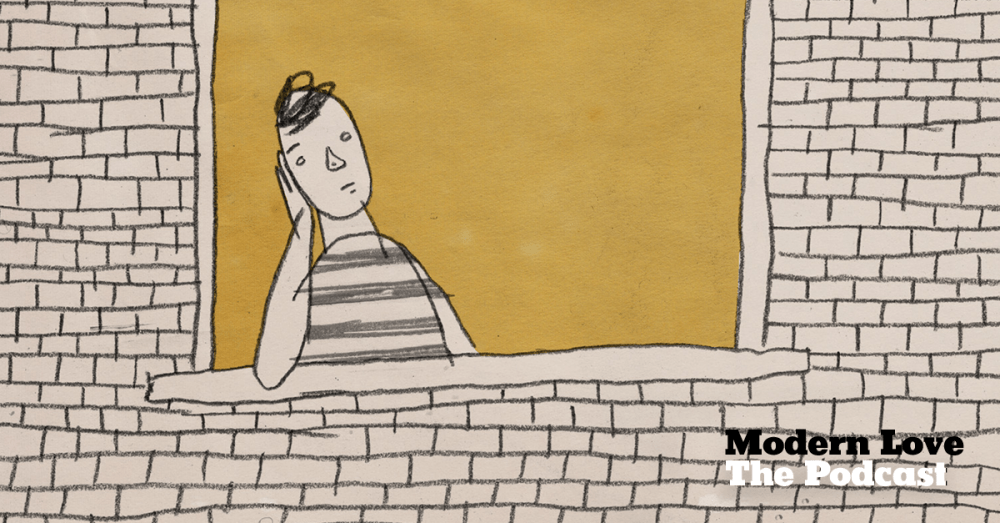 Finding true love is hard. But finding the perfect New York City apartment? That's basically impossible.
Liz Moore got lucky with the apartment. But then, a crush complicated things.
Julia Stiles is best known for her roles in the "Jason Bourne" series and the '90s classic "10 Things I Hate About You." She's starring now in the original series "Riviera," which you can see on Sundance Now.  She reads Liz Moore's essay, "A Family Fairy Tale, Twice Told."
Where Are They Now?
Liz and Mac are married now, and still live in the house they bought together in Philadelphia. Liz says that she doesn't think their story is especially out of the ordinary, but it's exceptional to her.
"This sounds totally cheesy — I have never believed in love at first sight — except for that one moment when I actually saw Mac walking into the room, which he loves to tease me about, because he says that he did not feel that same emotion upon seeing me," she says. "It grew on him more slowly, let's say."
Liz and Mac have a daughter now, who is seventeen months old. Liz says that having a child is the most beautiful and most stressful thing that has ever happened to her relationship. And she is looking forward to telling her daughter her own origin story, someday.
"I think when my daughter's old enough to speak in full sentences, she might ask how her dad and I met," she says. "And what's cool is, a friend of ours contacted the artist who did the illustration for the piece in the Times to request a print, and had it framed, and gave that to us as a present. So it's now hanging in our upstairs hallway. So what we'll actually be able to do with our daughter is to give her an illustrated lesson in how her parents met, by pointing to that picture, which we have hanging on our wall, and saying, this is mom, and this is dad, and she lived upstairs, and he lived downstairs, and that's how they met."
In addition to the artwork, Liz says that her Modern Love piece is also a reminder that the most practical decision isn't always the right one. She says that tension, between what feels right and what seems pragmatic, is always present in her mind.
"Deciding whether to go toward the thing that I'm afraid of has been the running theme of my entire adult existence, and probably my childhood too. Whether it's deciding whether or not to date my roommate, or whether it's deciding to take a risk professionally, or to leave a stable job for a job that offers other opportunities but might be riskier."
"It was nice in a way to write this piece because it allowed me to reflect on one particular turning point in my life where if I hadn't taken what I assumed to be a wrong or riskier decision, my life would have worked out a lot differently, and potentially, I wouldn't have a lot of the happiness that I'm currently feeling, right now."
Voices In This Episode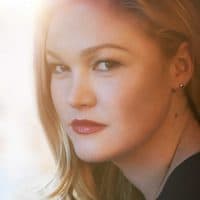 Julia Stiles has been called "one of the most fearless and talented actresses in Hollywood" by the Los Angeles Times. An SAG, Emmy and Golden Globe nominee, she continues to exhibit a rare sophistication in the characters she plays on screen and on stage.

Stiles can currently be seen starring in Neil Jordan's mini-series "Riviera." "Riviera" centers on a young, recently married woman (Stiles) whose blissful life of Mediterranean luxury is torn apart when her billionaire husband is murdered in a yacht explosion. She soon discovers that the fortune used to maintain his immaculate, gilt-edged lifestyle was tainted with dishonesty, double-dealing, crime and ultimately murder, and finds herself dragged into a world of crime as enemies close in. The 10-part series premiered on Sky UK on June 16th, and was the biggest launch to date for the network. The series premiered in the US on Sundance Now on September 14th.

Stiles starred as 'Nicky Parsons' in the latest installment of the "Bourne" franchise, directed by Paul Greengrass and opposite Matt Damon. She recently completed filming Theresa Rebeck's "Trouble" opposite Bill Pullman, Anjelica House and Brian D'Arcy James and "The Drowning." "Trouble," written and directed by Theresa Rebeck, is a family dramedy that centers on the troubled relationship between a brother (Pullman), a sister (Huston) and the people who surround them. In the cat-and mouse thriller "The Drowning," directed by Bette Gordon, Stiles stars opposite Josh Chagles and Avan Jogia.

Stiles' other recent credits include "Blackway," opposite Anthony Hopkins, and "Ray Liotta," directed by Daniel Alfredson ("The Girl Who Played With Fire" and "The Girl Who Kicked the Hornets' Nest"); Lionsgate thriller Misconduct, opposite Al Pacino, Anthony Hopkins and Josh Duhamel. She is also featured in the The Great Gilly Hopkins, based on Katherine Paterson's popular book, opposite Glenn Close and Kathy Bates which will be released by Lionsgate later this fall. Additional film credits: "Silver Linings Playbook," "Out of the Dark," "Closed Circuit," "Between Us," "It's a Disaster," the "Bourne" trilogy, and three Shakespearean film adaptations— "Hamlet," "O" and "10 Things I Hate About You," The Business of Strangers," "Save the Last Dance," "State & Main," "The Omen," and "Mona Lisa Smile."

In 2011, Stiles received Emmy and Golden Globe nominations for her work on Showtime's critically acclaimed series "Dexter," opposite Michael C. Hall. She portrayed a mysterious woman who develops a distinct relationship with Dexter throughout the course of Season Five. Additional TV credits include an arc on "The Mindy Project."

Stiles has been at the forefront of the new world of digital media and content. She stars in the Hulu web series "Blue," directed by Rodrigo Garcia and produced by Jon Avnet for the WIGS network. Julia also teamed up with WIGS to create the web series "Paloma," which she wrote and directed for two seasons.

Stiles began her career on stage at La MaMa Theatre, and has since appeared in Shakespeare-in-the-Park's "Twelfth Night;" the London and Broadway revival of David Mamet's "Oleanna" (with Aaron Eckhart and Bill Pullman, respectively); and opposite Mia Farrow in James Lapine's "Fran's Bed."

Stiles also wrote and directed the short film "Raving," starring Zooey Deschanel, for Elle magazine's film series. The film premiered at the Tribeca Film Festival and on the Sundance Channel.

Julia is a graduate of Columbia University.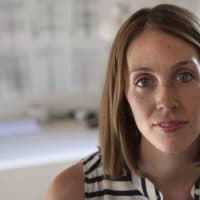 Liz Moore is the author of the novels "The Unseen World," "The Words of Every Song," and "Heft." A winner of the 2014 Rome Prize in Literature, she is Writer in Residence at the MFA program in Creative Writing at Temple University in Philadelphia, where she lives. For more about Liz and her work, visit www.lizmoore.net.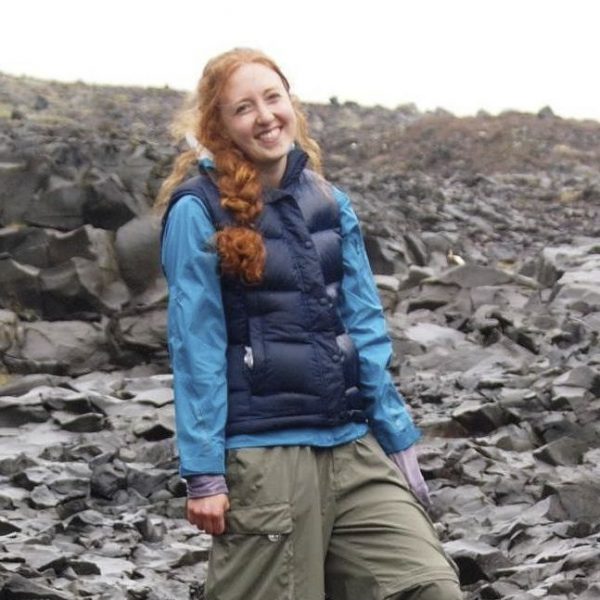 Caitlin O'Keefe Producer, Podcasts & New Programs
Caitlin O'Keefe is a producer of podcasts and new programming at WBUR.