Boy, What A Fabulous Baker | With Abbi Jacobson
Resume
For Betsy Vereckey, the perfect man is sweet, smart, sensitive — and can feed her carb addiction. She wrote about someone she thought checked all those boxes, in her essay "Boy, What a Fabulous Baker."
It's read by Abbi Jacobson, who stars in "Broad City" — and who you can see now in the drama "6 Balloons," on Netflix.
Where Are They Now?
Betsy Vereckey says she and the baker haven't talked since she asked him out. After he ghosted her, she started buying her bread somewhere else. But she says she still misses the bakery.
"I'm a vegetarian, so my diet is basically bread, cheese, and wine," she says. "I would walk back to my apartment with a bag full of ciabatta, baguettes, cookies, and I was set for the week. It was great. I remember him saying something like, he could eat an entire loaf of bread in a day, and that was just the biggest turn-on for me. It was a great bakery. He was very talented. Wherever he is, I hope he's still successful."
Betsy says she and the baker met not long after she got divorced, when she was just getting back into dating.
"I met Baker Boy when my life was pretty messy," she says. "And when I swiped him on Tinder, I thought, I'm just going to go there and see what happens. So Baker Boy was sort of my foray into how complicated dating was going to be."
Dating's still complicated for Betsy. She doesn't like apps, but she has gone on some dates with people that she's met in real life. And she says she did learn something from asking the baker out.
"I think anyone who gets divorced and has to start over — they have to answer the question, what is my life going to be like now? And who am I going to be?" she says. "And I realized that I didn't want to be the girl who sat there and waited at the table for the boy to ask her. If he wasn't going to ask me, I was going to ask him, because I wanted an answer. I think he was a little shell-shocked and a little surprised. And I felt a little bad in the moment, because I know that I took him by surprise. And I think if I did it again, I would tee it up a little better. But I don't think I realized I was the type of person to take these kinds of risks. And it felt great!"
And Betsy has taken other risks, too. After her essay came out, she left New York City, and moved to Hanover, New Hampshire. And she's working on a collection of essays.
"I'm a totally different person than I was when I met my husband, and when I got married," she says. "And it's crazy. But I like who I'm becoming."
More from Abbi Jacobson
Actress Abbi Jacobson explains why she connected with Betsy's essay.
"I totally relate to asking people out, and having to muster that courage to [do it] is so scary," she says. "And I felt for her. I wanted so badly for him to say yes. But I think it's more important that she found the courage to put herself out there in that way. I'm not one for waiting for things to happen to you, I tend to go after the things I want. So I really related to her and felt for her in this moment."
Voices in this Episode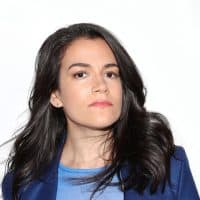 Abbi Jacobson is a co-creator, writer, director, executive producer and star of the critically-acclaimed show "Broad City." The show premiered its fourth season in the Fall of 2017 and was renewed for a fifth season which will begin production soon. Broad City was previously nominated by the Writers Guild of America for 'Best Comedy Series.'

Jacobson most recently stars in Netflix's "6 Balloons," alongside Dave Franco. The film is a drama on the topical subject of the upper-middle-class heroin epidemic and the drama unfolds on July 4th, as Katie (Jacobson) discovers her brother Seth (Franco) has relapsed on heroin while his 2-year old daughter is in his care. "6 Balloons" premiered at this year's SXSW film festival and will begin streaming on Netflix on April 6. Additionally, she will lend her voice to "Bean" in Netflix's series Disenchantment, a new epic fantasy animated series from Matt Groening set to release in 2018.

Abbi recently lent her voice as Nya in the animated Warner Bros. film, The LEGO Ninjago Movie, directed by Charlie Bean and Paul Fisher, and opposite Olivia Munn, Justin Theroux, Dave Franco, Jackie Chan and Fred Armisen, which was released on September 22, 2017. Other past films include the Dustin Guy Defa directed film, Person to Person, opposite Michael Cera and Michaela Watkins, which was released on July 28, 2017 and the Universal feature film Neighbors 2: Sorority Rising.

Abbi hosts "A Piece of Work" podcast with WNYC and MoMA, in which she discusses modern and contemporary art in lively conversations with curators, artists, and friends including Hannibal Buress, Tavi Gevinson, RuPaul and Questlove.

Upcoming, Jacobson will be releasing a new book, "I Might Regret This," that will be published by Grand Central Publishing. She is already an AOLArtist and New York Times-bestselling author of her illustrated book, "Carry This Book," which showcases bright, quirky, and colorful line drawings at the world around us, all through the framework of what we carry. She also has two coloring books: "Color This Book: New York City" and "Color This Book: San Francisco."

Jacobson trained at Upright Citizens Brigade Theater where she and Ilana Glazer met. She currently resides in New York City.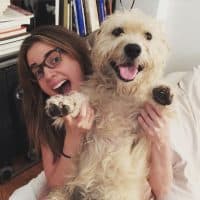 Betsy Vereckey is a writer who lives in Hanover, N.H., with five Glen of Imaal terriers. She started her career with the Associated Press and worked for the agency in Greece, Louisville, Ky., and New York City, where she lived for 11 years. These days, she can be found at King Arthur Bakery, working on her book and eating croissants, chocolate chip cookies and pizza.