Modern Love Encore | Marry A Man Who Loves His Mother
Play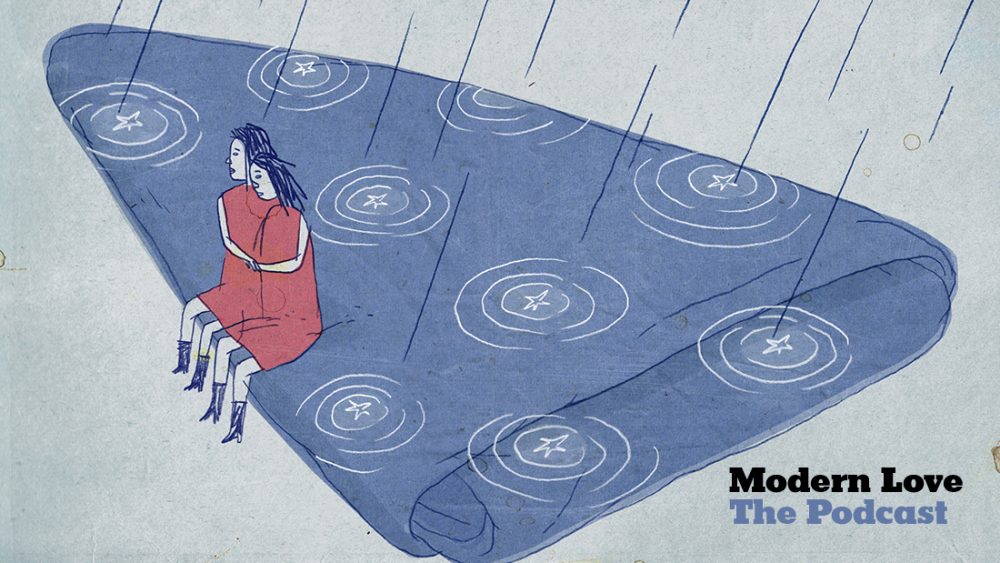 You can choose your significant other, but you can't choose your in-laws. When free spirit Artis Henderson first met her future mother-in-law—a conservative church-goer—they didn't exactly hit it off. But she never could have imagined the event that would bring them together.
Where Are They Now?
Artis Henderson still lives in her native Florida. We checked in with her, and began by asking her exactly how she met Miles.
"Miles and I met in a nightclub in Tallahassee, which is maybe the trashiest way to meet the love of your life," she says. "It was called 'The Late Night Library' which is a good name for a nightclub, I think. We always swore we would tell people we met through mutual friends, which is what we did for a long time."
It took Artis some time to adjust to military life. Things got better when she went from being Miles' girlfriend to being his wife. But with the new, deeper partnership came more responsibilities.
"Miles and I were linked, so the things I did could reflect on him. Like if a military wife gets pulled over on base, and it gets back to her husband and it gets back to his commander, then he gets in trouble. So you have to be careful. You have to be respectful. I saw also how rank matters. If a wife's husband outranks my husband, then that wife outranks me."
As Miles was moved around the country, Artis followed, getting new jobs and making friends wherever she went. Her only constants were the men, women, and children in Miles' unit. These families moved together across the country, forging strong connections. But when Miles was deployed, instead of staying on base with the other families in the unit, Artis decided to move back to Florida to live with her mom. It was a decision that wasn't received well by other military families.
"I saw later why," she says. "I was so far from the military when he died. I don't know if it would have been better, but [there] definitely would have been a more understanding source of support. After he died, I heard from a lot of the military wives I had known. Some I didn't even know well. One woman sent me a gift card to Applebee's, and I was so touched. It was a woman I had met once. And she had put a note in the card, saying if she lived closer, she would have brought a covered dish or a casserole—the sort of food you bring when someone is grieving. But because I was so far, it was the best she could do."
And what about Miles' mother, Terry? We asked Artis if they're still in touch.
"I am still amazed by her generosity and the way she cares for everyone, especially the way she cares for me," she says. "I am seeing someone now pretty seriously...and I posted a picture on Facebook of the two of us together. Terry immediately wrote me an email asking about him, who he was, what was he like—and I think she was genuinely happy for me."
After publishing this piece, Artis decided to write a memoir about the experience in more detail, including an eerily similar tragedy that she experienced much earlier in her life.
"They always say life is funny. So my dad died when I was five in a plane crash. And I wrote in the memoir about the way his death and Miles' death sort of overlapped. It was such a similar feeling—life is so strange that way."
Her father was a licensed commercial pilot. He was piloting his private plane when he crashed. Artis was on board.
"We went out for our usual flight and it was just the two of us," she says. "And there was a problem in the plane. I must have known something. It's one of the only things I remember; I remember asking him if we were going to crash. And he said 'No, baby. Sit back down.' And he almost brought it in, I think. But at the last minute, the tail caught on some trees and we went nose-first into the ground. He died instantly, I think. And then my spine was crushed—my lower spine—but they fixed me and I can walk."
The similarities between how Miles and her father died are just too strong. Sometimes it feels like more than Artis can handle. But there have been moments of steadying grace that have helped her find her way.
Months after Miles died, Artis was going through his belongings. She found an unopened letter. It was addressed to her. Miles had written it in case he didn't come back from Iraq.
Here's that letter.
My Dearest Artis,
I love you. I love you so very much! Oh Babe, I don't think that I could ever convey just how much I love you and how blessed I felt to be with you, no matter how much I wrote.
You are the love of my life. It was such a privilege and pleasure to be your 'Super Friend,' your teammate and especially your husband. The joy you brought into my life was immeasurable and the adventures that we shared were beyond my wildest imagination. The few years that we were able to spend together were absolutely the best of my life and I owe that all to you.
Despite a job as a soldier that was so demanding on both of us, despite living in places that left much to be desired, and despite some of our adventures turning into near catastrophes (mostly due to me, and most turned out to be fun anyway), being with you made it worth it all and kept me looking forward to every day.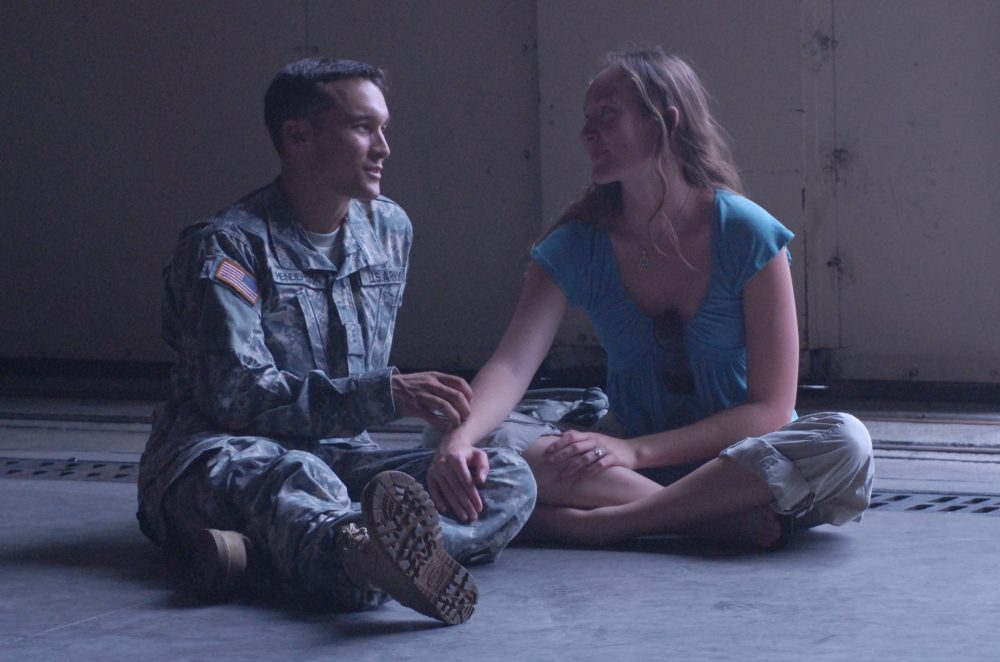 I greatly regret that I had to go so soon when I know that we would have continued to grow together and share our lives with each other every day, enjoying adventures like only the two of us can. I died doing something that I believe is very honorable, worthwhile, and necessary. I pray that in my life and death I saved others' lives and kept a few from ever having to experience this war. I just regret that it had to come at the price of causing you any pain. The last thing I ever wanted to do was hurt you in any way.
Please do not feel angry or ask questions about why, instead rely on God for comfort and strength always. Live your life to the fullest, and know that I will be looking upon you always and doing everything I can to smooth your way.
You are the most gorgeous, talented, and smart young woman I know. I always felt so privileged and honored to be with you wherever we were. I hope I was able to make you feel safe and special whenever we were together. Please forgive me for the times when I fell short of this goal. Know that I am infinitely sorry for any pain that I have ever caused you. Your joy was my number one priority.
Live your life on earth to the max. You have so many options with what to do with your life. Pursue your dreams wisely, with all your heart, with honor, and with decency.
I will love you forever, look on you always, and see you soon. I love you. No worries!
Miles Henderson
Artis says, "After Miles died, I went to this grief group for a really long time. I remember the counselor told us something that his grandmother used to say—how if you took everyone's sorrows and you hung them from a tree like fruit and then you asked people to pick them, any one they wanted, that we would still pick our own. And so that's how I think about it, right? I lost Miles but he was amazing, and I'm so glad I got to know him. I don't remember much of my dad but I heard he was pretty great, too. And I think Miles was a lot like him."
Artis Henderson's memoir is "Un-Remarried Widow." She lives in Southwest Florida and writes full-time.
Voices in this Episode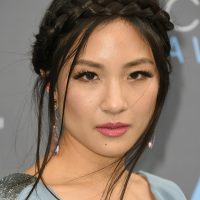 As a result of her unapologetic and hilarious portrayal of 'Jessica Huang' on ABC's hit comedy "Fresh Off the Boat," the spotlight on Constance Wu is brighter than ever in her first foray into comedy. The third season of "Fresh Off The Boat" premiered on ABC on Tuesday, October 11th, 2016. Wu will reprise her role as the family matriarch and mother of three opposite Randall Park. Based on Eddie Huang's memoir, the show is set in the 1990s and revolves around a Taiwanese family that moves to suburban Orlando. The series debuted in February 2015 to much critical acclaim, and garnered 8 million viewers, becoming the second highest rated comedy to premiere during the season.

Wu was instantly praised as the breakout star of the comedy season for her interpretation as the no-nonsense, pragmatic mom and has received two nominations from the Critics' Choice Television Award for 'Best Actress in a Comedy' in 2015 as well as a TCA Award for 'Individual Achievement in Comedy' in 2015 and 2016. Most recently, Constance Wu joined the cast in Hulu's sci-fi/fantasy anthology series "Dimension 404." Wu is the lead in a stand-alone episode in which she plays 'Jane,' a military psychologist on active duty, who wants nothing more than to spend Christmas leave with her wife and daughter. Wu will co-star along with Megan Mullally. Next, Wu will be seen in the indie thriller "All the Creatures Were Stirring" from directors David Ian McKendry and Rebekah McKendry. The thriller follows a group of strangers who find themselves encountering monsters and misfortunes on the night before Christmas. The film is set to release this year.

Wu also recently completed two independent films, the first being the upcoming untitled independent comedy from director Jenée LaMarque where she will portray a bride on a bachelorette weekend which goes awry. She will also be seen in "You and Me Both" – an independent road trip film where she will play a struggling addict who, along with her sister, embarks on a road trip from Iowa to Alaska in search of their birth mother. Wu was born and raised in Richmond, Virginia where she grew up performing in the local community theatre scene. At 16, she moved to New York to study at the famed Lee Strasberg Theatre Institute and the Conservatory for Theatre Arts at S.U.N.Y Purchase. While in New York, she worked in classical theatre and quickly transitioned to film. She soon appeared in several Sundance Feature Films including "Stephanie Daley," and "Year of the Fish." In 2010, she moved to Los Angeles where her theatre and film background helped land her a role in another Sundance Feature, "The Sound of My Voice." She next appeared a series regular on the LogoTV web series, "East Siders," and the Fox Digital Studios film, "Parallels," which was released by Netflix on March 3rd, 2015. In addition to her indie films, Wu has had memorable guest appearances on "Children's Hospital," "Law & Order: SVU," "Torchwood," "Covert Affairs," and "Franklin & Bash." She currently resides in Silverlake, Los Angeles with her pet bunny, Lida Rose.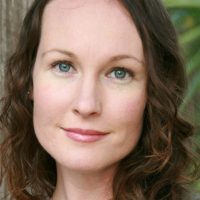 Artis Henderson is the author of the memoir Unremarried Widow, a New York Times Editors' Choice named to more than 10 Best of the Year Lists. She lives in Southwest Florida, where she writes full-time.