The Hunter-Gatherer, Parking Division | With Jason Alexander
Resume
Finding the right partner can feel impossible. But not as impossible as finding the perfect parking space in New York City. Andy Raskin describes the search for both in his essay, "The Hunter-Gatherer, Parking Division."
It's read by Jason Alexander, of "Seinfeld" fame. He will be directing a production of "Native Gardens" at the Pasadena Playhouse in September, and in concert with the Bay Atlantic Symphony in Atlantic City on September 29.
Where Are They Now?
Andy says that to the best of his memory, he did not get a ticket the day that he parked a little too close to the fire hydrant. And after his piece came out, he heard from others who understood the struggle to find good parking.
"Many people told me they related to this idea that other cities, or even other parts of Manhattan, were like the minor leagues," he says. "And when you got to Chinatown, it was like breaking into the big leagues. And certain blocks within Chinatown were like the all-star game."
Even though Andy successfully found a spot on that date with Tracy, their relationship didn't last. But a few months after his Modern Love essay was published, he went on a date with a woman named Emily.
"On this date we went to a sushi restaurant," Andy says. "And I got a spot right in front of the restaurant. And she looks at me and she goes, 'Wow. This is a really hot spot. This spot is really turning me on.' And I knew she was joking, that she had read the piece. But it didn't matter. I still felt like, yes. And I felt like a man."
About three years later, Andy and Emily got married.
"Even today, I still feel the pressure all the time, whenever we go out," he says. "And not just when it's the two of us. When it's with other people, or with our son. And she'll still bring it up. She'll still be like, 'Wow, this is a great spot.' And I still feel great about it."
Andy hasn't thought much about what it will be like when his six-year-old son is old enough to drive. But he says he doesn't necessarily want to pass on his obsession with parking.
"The parking represents a lot of things," he says. "I ... put pressure on myself to measure up against some ideal that [I got] from my parents, about some way that [I'm] supposed to be. And in a way, the piece is about how that conversation in your head can cut you off from other people that you want to get close to. And realizing that was a big step for me."
Andy Raskin. He's a messaging strategist in the tech industry, where he helps CEOs tell the stories of their companies.
Voices In This Episode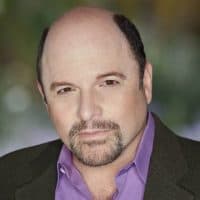 Jason Alexander is best known for his role as George Costanza in the iconic '90s sitcom "Seinfeld," but the actor also has extensive experience on Broadway and in the stand-up world.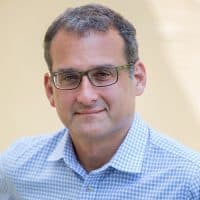 Andy Raskin helps CEOs align their teams around a strategic story — to power success in sales, marketing, fundraising, product development, and recruiting. His clients include leaders backed by Andreessen Horowitz, GV and other top venture investors. Andy has also led strategic narrative training at Salesforce, Square, Uber, Yelp, and General Assembly. His website is http://andyraskin.com.