The Secret To Marriage | With Sandra Oh
Play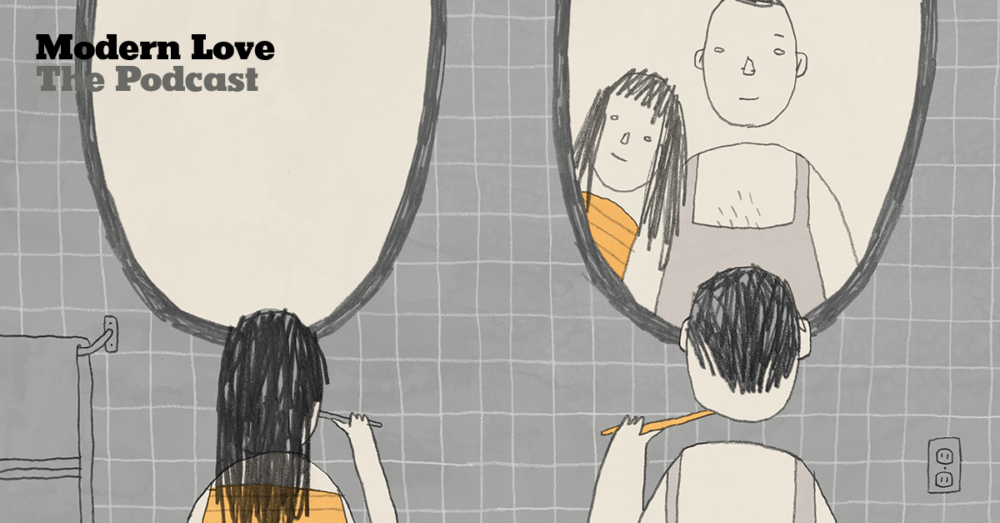 Communication. Respect. Intimacy. Doing the dishes. These are all things that, at one time or another, have been called the secret to marriage. But Gabrielle Zevin has a different idea. Her essay is, "The Secret to Marriage Is Never Getting Married." It's read by Sandra Oh, who has just been nominated for an outstanding lead actress Emmy for her role in "Killing Eve." She also starred for ten seasons on "Grey's Anatomy."
Where Are They Now?
Gabrielle Zevin says that despite the title of her piece, she really isn't anti-marriage.
"The funny thing about all of it is that I think if all things had been different, if the relative hadn't stolen money from Hans or opened credit cards in his name, I think we probably would have just gotten married," she says. "I think some people didn't understand that the piece was written with some sadness. This has been my life, but am I saying it is the optimal way? Not necessarily. I'm not giving anybody any advice. I'm just really reporting on how I have lived my life."
But Gabrielle knew that sharing her story would open her up to some criticism, and she did hear from readers who took issue with fact that she and Hans weren't married.
"A lot of people did write me to tell me that I had ruined my life. That the moment that I got sick Hans would leave me for sure, and the moment he got sick I would be out the door," she says. "But of course, the reality of that is that he or I could be out the door even if we were married. Not everybody who is married behaves wonderfully when something horrible happens. And when you think about it, getting married in a church doesn't come with any more guarantees than my just choosing him did."
And people also emailed Gabrielle to tell her that, because she didn't have children, she shouldn't have an opinion about marriage. "Which I think is really sad, because I'm 40 years old and my life probably will not have children in it," Gabrielle says. "I actually feel very sorry for people who think that the only reason to have a long-term relationship or to get married is for the children."
Gabrielle says that in some ways, her Modern Love piece served the same function as a wedding might have.
"It's a weird thing to say, but it's kind of true," she says. "The thing about a wedding is you get to gather all your loved ones, and all the people who are important in your life, and say, this person means so much to me. And so, we didn't have one of those, but I did get to say in the New York Times, which a few people still read, that this person is really important to me in my life."
For now, Gabrielle and Hans are still happily unmarried. But she says they're open to possibilities down the line.
"As you get older, it apparently makes everything easier in life. So I do think at some point we may get married. But it'll just be a really emotional trip to the DMV or something like that. That's about how it'll feel to me."
Voices in this Episode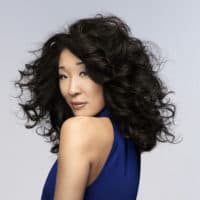 Sandra Oh was born and raised in Ottawa, Canada, started ballet lessons at the age of four and appeared in her first play, "The Canada Goose" at the age of ten. She started working professionally at age sixteen in television, theatre and commercials. After three years at the prestigious National Theatre School of Canada, she landed the coveted title role in the CBC telefilm "The Diary of Evelyn Lau." Her performance brought her a Gemini (Canada's Emmy) nomination for Best Actress and the 1994 Cannes FIPA d'Or for Best Actress.

Sandra won a Golden Globe Award and Screen Actors Guild Award for her role as Dr. Cristina Yang on the hit ABC series "Grey's Anatomy," in addition to two Emmy Award nominations. Previously, Sandra starred in the Fox Searchlight feature film "Sideways," for which she won a Screen Actors Guild Award for Outstanding Performance by a Cast in a Motion Picture. Sandra can next be seen starring as Eve Polastri in BBC America's "Killing Eve" which will premiere April 8, 2018. Based on the novellas by Luke Jennings and written by Phoebe Waller-Bridge, the show centers on a security operative's hunt for an assassin.

On stage, Sandra starred in "Death and the Maiden" in Chicago and completed a sold-out run of the World Premiere of "Satellites" at New York's Public Theater for playwright Diana Son. She won her first Genie Award (Canada's Oscar) for her leading role in "Double Happiness," a bittersweet coming-of-age story about a young Chinese-Canadian woman. Sandra has also starred in the world premieres of Jessica Hagedorn's "Dogeaters" at the La Jolla Playhouse and Diana Son's "Stop Kiss" at Joseph Papp's Public Theatre in New York, a role for which she received a Theatre World award. She also performed the Vagina Monologues in New York. Recently, Oh was back at The Public in New York, in Hansol Jung's "Wild Goose Dreams."

Sandra was previously seen in the British production of "Thorne: Scaredy Cat." Her additional feature film credits include "Tammy," "Defendor," "Blindness," "The Night Listener," "For Your Consideration," "Three Needles," "Long Life Happiness and Prosperity," "Under the Tuscan Sun," "Sorry Haters," "Ramona and Beezus," "Rick, Bean, Guinevere," "The Red Violin," "Waking the Dead," "The Princess Diaries," and "Pay or Play." She also starred in Michael Radford's improvised "Dancing at the Blue Iguana," a bleak and raw view of life in a strip club in Los Angeles. Her performance in "Last Night," a Canadian film about the end of the world, led to her winning a second Genie Award for Best Actress in 1999. Most recently, she starred in "Catfight" opposite Anne Heche, and the animated feature "Window Horses."

She moved to Los Angeles in 1996 to begin the first of six seasons as Rita Wu, the smart and sassy assistant on the HBO comedy series "Arliss," for which she won the final Cable Ace award for Best Actress in a Comedy. Her additional television credits include HBO's "Six Feet Under," and Showtime's "Further Tales of the City."

Sandra resides in Los Angeles.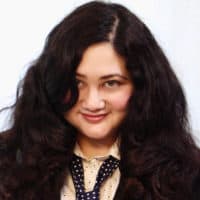 Gabrielle Zevin is the New York Times bestselling author of nine novels, including "The Storied Life of A.J. Fikry" and most recently, "Young Jane Young." Her books have been translated into over thirty languages and have sold millions of copies all around the world. She lives in Los Angeles.