What The Sea Took Away | With Carmen Ejogo
Play
How do you talk to your children about loss? What secrets do you keep, and for how long? And when do you decide to tell them everything? Emily Listfield tells the story of how she faced those questions in her piece, "What the Sea took Away, a Daughter Restores."
It's read by Carmen Ejogo. She starred in "Selma" as Coretta Scott King, and you can see her in the new season of "True Detective" on HBO.
Where Are They Now?
Story continues below
Subscribe to the podcast
Emily says that she had no choice but to keep it together.
"I remember a friend of mine said to me, I would have had a breakdown," she says. "And I said, 'Oh — no one told me that was an option.' I thought I still had to get my kid to school every day and get a job. Among other very prosaic matters was, if there's no body there's no life insurance and you're suddenly the sole support of your family. So I got through it that way. I also have family nearby and had a very close network of friends who could help out."
And Emily also had to work through her own emotions around what had happened. "I was hurt and angry and it veered back and forth," she says. "There was one night within the first few weeks when I was so angry that in the middle of the night I started throwing out anything he had ever touched. And there were other times that I was angry because he wouldn't see his child grow up, and how could he do that to her."
Emily says that for some time, she saw the apparent suicide as a selfish act. But she adds, "There was one night, about two years into this, and I thought, oh — this is why someone does it. You can just end that pain. And I knew he was in pain. I also knew that I was a parent and could never do that. But he thought he was doing us a favor. And again, alcoholism was at the root of a lot of this. Or everything I must say."
It's been almost ten years since Emily's husband went missing. Sasha is in law school now — and she has finally read the book her mother wrote based on her father's disappearance.
"She was in Washington DC and she went to the Library of Congress. And she asked for the book and it came an hour later," Emily says. "And she sat there, and the dedication was to her, and in memory of her father. And she said, 'So we'll be together there for hundreds of years.'"
Voices in this Episode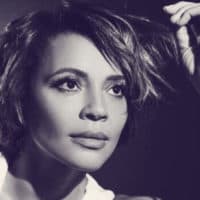 Carmen Ejogo is the female lead of the third season of HBO/Nic Pizzolatto's TRUE DETECTIVE opposite Mahershala Ali, which premieres this Sunday, January 13. She was recently in Warner Brothers' sequel to David Yates' FANTASTIC BEASTS AND WHERE TO FIND THEM in which she reprised her role from the first hit film. Ejogo starred in Dan Gilroy's ROMAN J. ISRAEL, ESQ opposite Denzel Washington and was the lead of Season 2 of the Starz series THE GIRLFRIEND EXPERIENCE for writer/director Amy Seimetz. Additional film credits include Trey Shults' thriller IT COMES AT NIGHT opposite Christopher Abbott and Joel Edgerton; Ridley Scott's ALIEN: COVENANT; BORN TO BE BLUE with Ethan Hawke; and Ava DuVernay's SELMA in which she played "Coretta Scott King" opposite David Oyelowo. She just finished shooting the lead of the Netflix film RATTLESNAKE.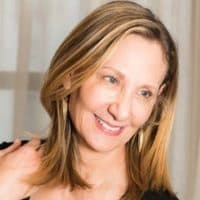 Emily Listfield is the author of seven novels, including Waiting to Surface, which was based on these events. She is the co-founder of Jyst, the anonymous relationship advice app, and is currently working on a new novel, Reasons to Lie, about how far three women will go to protect their children after a mysterious death.

Her daughter, Sasha Dudding, is now in her second year at Yale Law School.