At What Age Is Love Enthralling? | With Jessica Walter
Resume
How do love and desire evolve as people age? Sophy Burnham writes about her experience in her essay "At What Age is Love Enthralling? 82."
Jessica Walter reads Sophy's essay. She's known for her role as Lucille Bluth in "Arrested Development" and her work in the FXX animated series "Archer," now airing its 10th season on Wednesdays at 10 pm Eastern/ Pacific.
Where Are They Now?
Sophy Burnham's essay was published in February. She says that she doesn't know if the younger man she writes about has read it. "I sent it to him and said, 'See what you have inspired,' she says. "I know that he had found a young woman that he had fallen in love with since then. I see him occasionally, but I have never had the chance to sit down and actually ask him about the piece. And I don't think I want to. I don't want to know if he's ashamed of having been attracted to such an old lady."
Sophy thinks that man probably believed that she was several decades younger than she is, and that she never saw him as a potential romance. But not long after, she did begin a different relationship.
"I started to pick up a romance with a man that I had been very much in love with 20 years earlier," she says. "We tried to rekindle that and it didn't really work. So at the moment I'm not seeing anybody, and I have no need to see anybody. I'm rarely lonely. I have wonderful friends. I have a family that I adore. And right now, I do not miss my physical sexuality. I don't think about it much."
Sophy says that these days, she is enjoying her own company.
"In my 50s and 60s I felt very open sensually," she says. "I was happy to have many relationships, and it was fun. It's freeing to know that you can have a lover without feeling any responsibility. You don't have to marry, you don't have to have children, you don't have to ask it to be any kind of long-term event."
"the problem comes because our culture requires us to have a lot of expectations about things," she says. "If you're in a relationship, [you wonder] 'Is he my boyfriend, is he not my boyfriend, did he behave the way I wanted him to behave, what are we asking of each other.' And it becomes very complicated."
And contrary to what people believe, Sophy says that she wants people to know, "When they're old, it isn't going to be so bad at all. But you have to come at it with optimism and delight. We get what we ask for."
Of course, she says, there are some drawbacks to getting older. "Things happen. Your back hurts or your knee goes out. But on the other hand, there is a sweetness to this age that I would not have imagined. A part of it might be because [I'm] so deeply aware of how soon it will be over. I won't be here to enjoy it anymore, so I'd better take advantage of every single second."
Voices in this Episode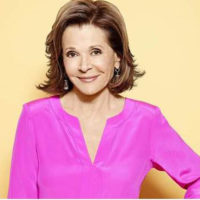 Emmy Award-winning (4-time Nominee) and Golden Globe Nominated actress Jessica Walter is best known for her role as martini-fueled matriarch Lucille Bluth on the critically acclaimed comedy series "Arrested Development." Lucille Bluth has become one of TV's all-time favorite characters known for her snarky one-liners, searing side-eye, and unconventional approach to parenting. The role has earned Jessica numerous accolades including a previous Emmy Nomination for Outstanding Supporting Actress in a Comedy Series.

In addition to "Arrested Development," Jessica is currently the voice of 'Malory Archer' on FXX's animated series "Archer" currently airing it's tenth season. The half-hour comedy centers on the semi-functioning alcoholic seaplane pilot, Sterling Archer, a lush on the lush South Pacific island of Mitimotu in 1939. Jessica plays the acid-tongued mother of Sterling Archer, Malory.

Prior to this, Jessica's television roles included the title character in the series "Amy Prentiss " Emmy Win, Outstanding Lead Actress); "Trapper John, M.D." (Emmy nomination) and "The Streets of San Francisco" (Emmy nomination). Jessica also provided her voice for ABC's primetime Jim Henson series "Dinosaurs." On the film side of things, Jessica starred in Clint Eastwood's PLAY MISTY FOR ME (Golden Globe nomination, Best Actress in a Motion Picture), GRAND PRIX (Golden Globe nomination, Most Promising Newcomer), THE GROUP, SLUMS OF BEVERLY HILLS, LILITH and THE FLAMINGO KID. Her most recent films include UNDERCOVER GRANDPA and the 2017 Tribeca Film Festival Best Narrative Feature, KEEP THE CHANGE.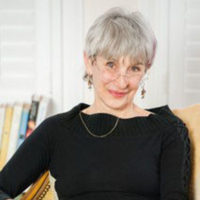 Sophy Burnham has written award-winning plays, films, radio plays, poetry, short stories, essays and investigative journalism. She is author of 15 books of both fiction and nonfiction, with three books on the New York Times bestseller lists, and her works are translated into 25 languages. Her favorite award is "Daughter of Mark Twain." She is best known for her spiritual writings, including A Book of Angels, which sparked an international craze for angels and inspired host of imitator books, plus films, TV programs, angel cards and angel stores. Her latest book, "Love, Alba," is a romantic love story told by a cat. She lives in Washington D.C. and in Northampton, Massachusetts, where she also gives intuitive or psychic readings. Her website is www.sophyburnham.com.